The Advantages of Synchronous Vs Asynchronous Communication
Laurence Bogle
February 09, 2022
3 mins read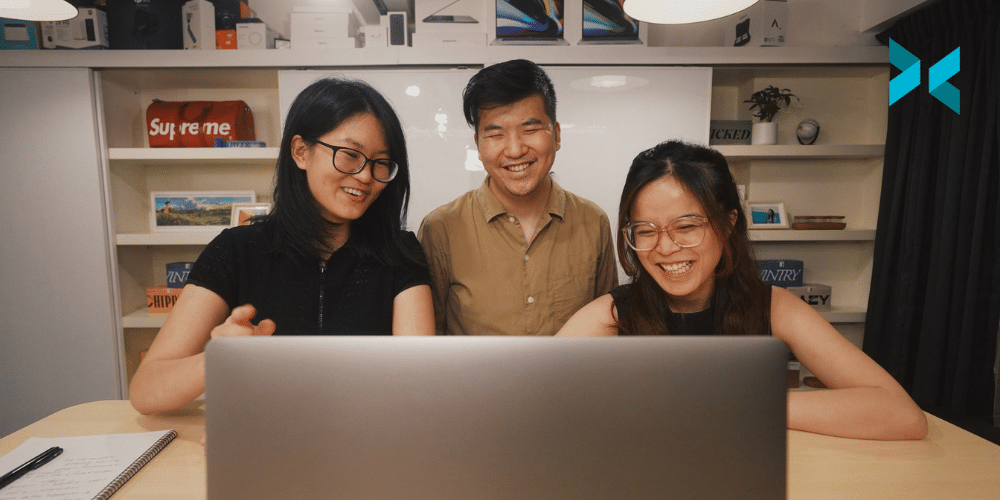 If you want to show somebody a demo of a product, a bug report, or show them how to do a task, being able to use a video of it happening is generally the best way. This can be done either live, on a video call with a screen-share, or by sending a pre-recorded video message. Both of these methods have advantages, depending on whether you're more interested in synchronous (same time) vs asynchronous (different time) communication. Below, we have a look at some of them.
Timing

Advantages of Synchronous Vs Asynchronous

Communication
The biggest difference between the two is that a video call is immediate. You're in the moment, speaking to the other person live. This means that you can answer any questions they have and adjust the speed you're presenting at – maybe even skipping quickly over parts of it – based on their understanding. It saves you time because talking about something live can be much quicker than editing a video about it. It also means you can potentially get an answer from them straight away. For more tips on using this handy medium, take a look at our DOs and DON'Ts of video calls.
On the other hand, sending a video to someone allows them to watch it whenever it's convenient for them. It doesn't matter if they're in a different timezone or if you both have busy schedules. You can send the message when you're ready and they can watch it when they have time.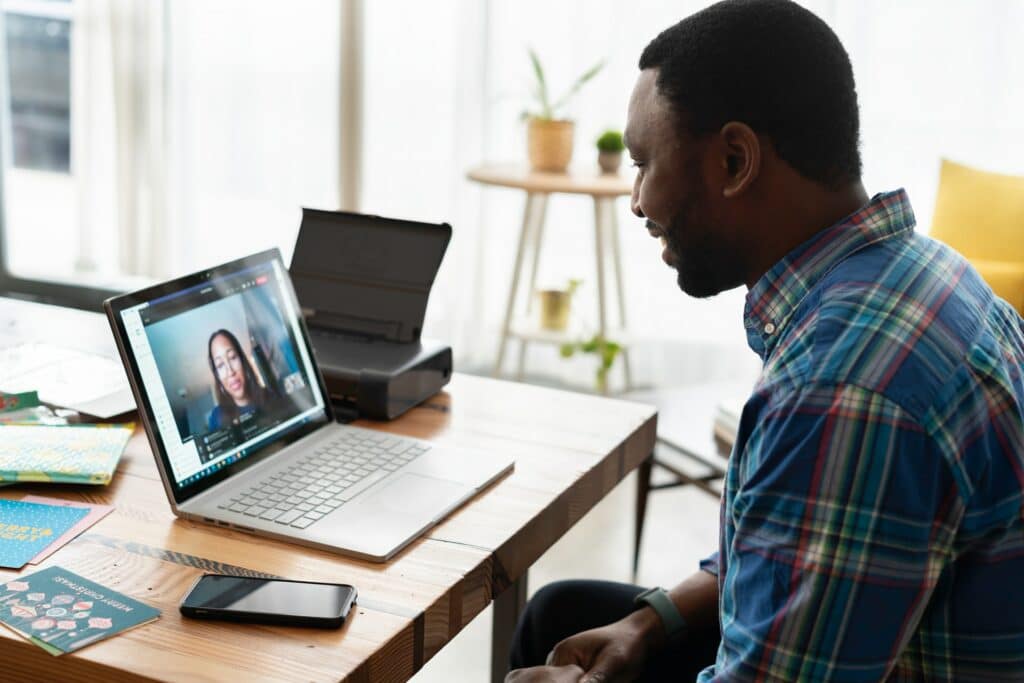 Media
You can include media in both a video call or a video message using XSplit Presenter. During live presentations, it lets you share your desktop if you need to demonstrate something, as well as include pictures, slides, or videos to add notes and emphasis to the meeting. However, if you choose to record your video for sharing, XSplit Presenter allows you to use visual transitions so that media changes are made without distracting from your commentary. This makes a big difference to how professional the end product looks.
A recording also lets you review presentations before sending them. If your first recording attempt doesn't go too well, you can delete it and try again. This can make for a shorter, more information-dense message as well, which saves the recipient time. XSplit Presenter's functionality also gives you the option to get more detailed with notes and overlays on the video – meaning you can include particular information for context without interrupting the flow of your narration.
Repeatability
While a live call is in the moment (unless recorded), a video message can be played repeatedly and sent to multiple people. This makes it ideal for things like sales demonstrations and product support FAQs. Video messages also work well for reports that recipients might pass around or need to watch more than once. If people want to ask questions, they can always get back to you. On the other hand, a video call allows you to tailor your presentation to each person specifically, making it more relevant to their needs and offering the option of a Q&A at the end of it.  
XSplit Capture is perfect for creating video messages as it lets you quickly capture your screen, add in any annotations or a voice over and share the video at the press of a button. Simply select what you want to record (it could be your computer screen or yourself) and hit record. Once finished, XSplit Capture creates a private link for the video which can then be sent to your colleagues. 
Depending on your needs, there are definite uses for both synchronous vs asynchronous communication and plenty of reasons to go either way. To go even further with your videos, check out our blog on creating interesting presentations.
Laurence Bogle
Laurence is a freelance content creator, specializing in photography and gaming videos. He also enjoys skiing, track days, and amdram, and is looking forward to getting back on the piste, the racetrack, and the stage when the world returns to normal.
More from this Author