Deliver awesome presentations from anywhere!
Giving a professional presentation that keeps your audience engaged is tough at the best of times, and in an increasingly online, work from home environment it can seem impossible! XSplit Presenter adds personality, flair and interactivity to your existing presentations and works with all your favourite video call platforms.
Import your Google Slides or Microsoft Powerpoint presentation, easily add videos from YouTube, Vimeo, or your computer and connect to your Zoom, Microsoft Teams, Skype, or any other platform to easily give your presentation more flair!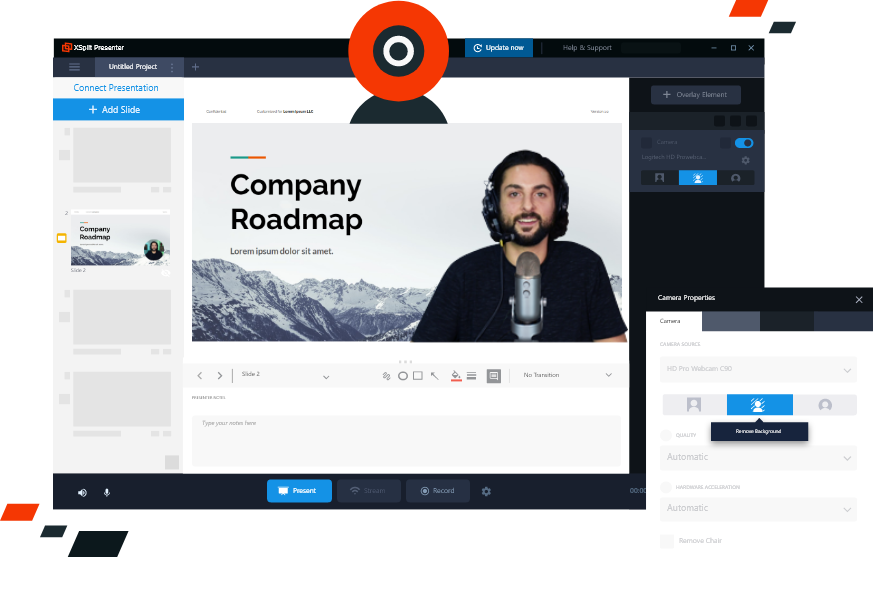 Make your presentations more personal by becoming a part of the presentation
Easily add your webcam on top of your presentation and activate your virtual green screen to remove the background in a snap!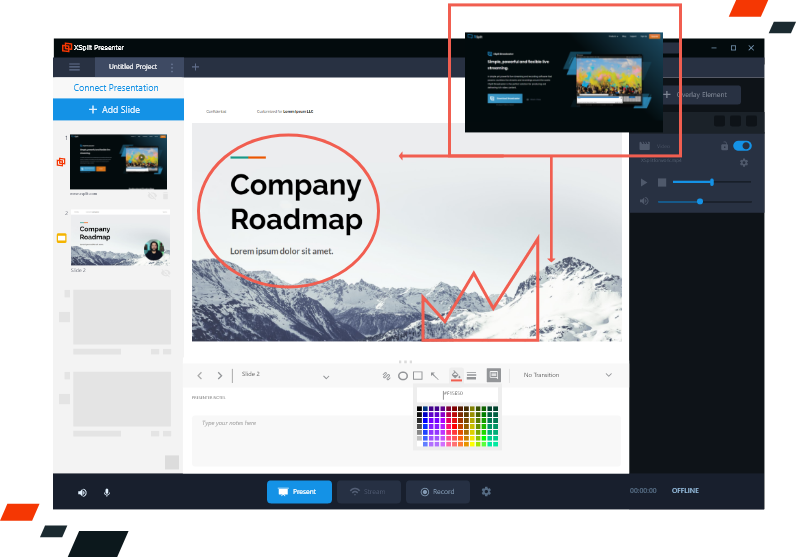 Annotate your presentation in real-time
A virtual presentation needs a virtual pointer! Help your viewers focus on the right things at the right time with quick and easy annotations that draw their attention.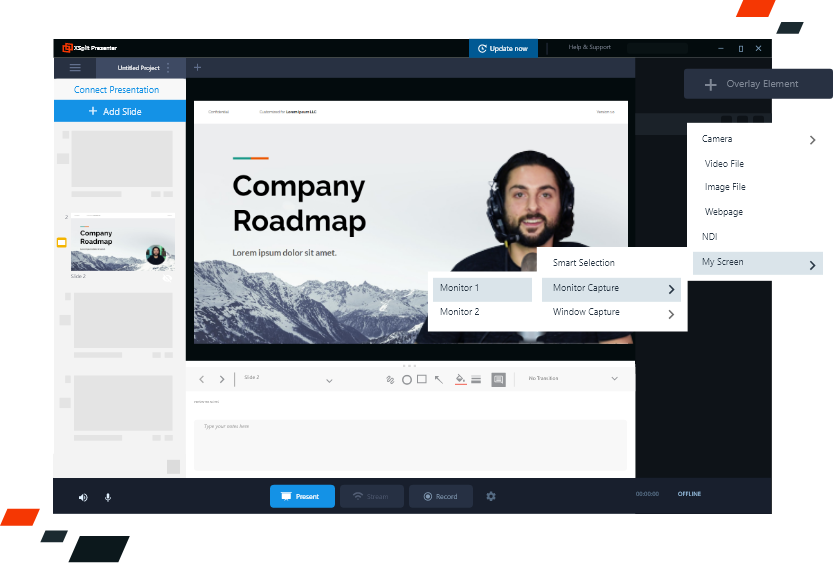 Keep your desktop private while still being able to share windows and applications
Want to show a website or application to illustrate a point during a Q&A? Select and add specific windows or applications to your presentation with a few simple clicks without needing to share your entire screen and avoid any privacy pitfalls!
Record your presentation and upload to Youtube or deliver via XSplit Cloud*
Presenter allows you to easily create a video of your presentation to share asynchronously with friends, colleagues, customers, or partners. Simply take the video and upload it to your favorite video platforms or have it automatically synced and shareable through XSplit Cloud (*Coming Soon)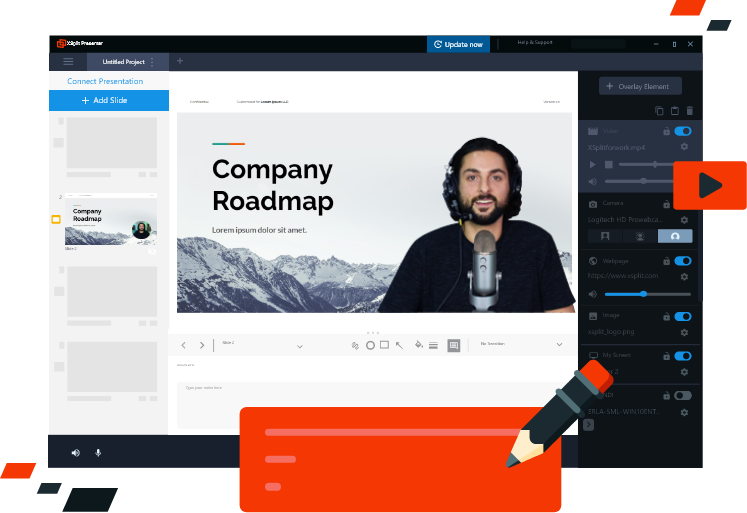 And there's so much more, like
Presenter notes pulled in and accessible from your original presentation;
Add more presenters with NDI sources like Skype;
Easily sync changes you make in your original presentation with XSplit Presenter;
Easily hide slides;
Add scene transitions;
Control audio for all sources;
Full real-time control of all your media sources; and even more...
24/7 Support and Lifetime Updates
It goes without saying that high-end software deserves high-end support too! We'll help you along every step of your journey.