The Future of Work: Embracing the All-Digital Office
Andrew Rainnie
May 25, 2021
4 mins read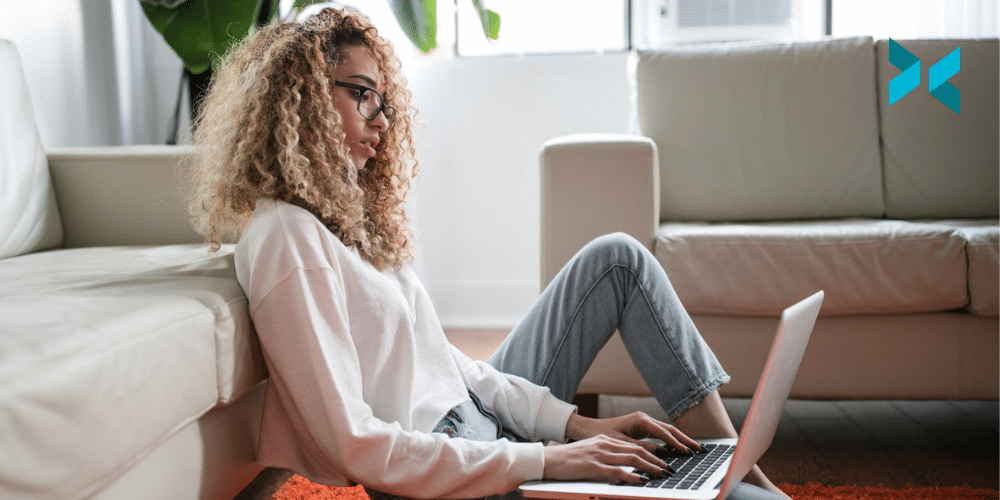 Remote work used to mean meetings away or having the odd day when you couldn't reach the office. However, the coronavirus pandemic has forced many companies to embrace the idea of a digital office and reassess the need for physical office buildings. It has quickly become cliché to talk about the new normal, but that's exactly what businesses are trying to come to terms with.
Those who grasp this new opportunity enthusiastically could stand to reap the rewards. Let's look at how our new all-digital offices might operate, as well as the advantages that may come from this cultural shift.
Ways companies can fully embrace an all-digital office
Reuters has reported that several UK banks, including HSBC, Lloyds, and Metro Bank, plan to reduce office space by up to half as they seek to cut costs and embrace a bright digital future. But what else can they do to achieve this?
One way is to switch to cloud-based technology and infrastructure. How companies utilize cloud technology will largely depend on their industry and business activities, but, in general terms, it grants more freedom to access data remotely, while also removing the need for data stored on computers and hard drives.
Another way companies can embrace an all-digital office is to focus on their employees. Working from home means there's no more commute, removing a point of stress for many employees while also giving them that extra time back.
However, proactive companies can go one step further and introduce added flexibility rather than sticking with the rigid norm of the 9 to 5 working day. Allowing employees this flexibility in their working day can help break up the day, making for higher satisfaction levels as they achieve a better work-life balance, and, in return, offer improved productivity. There's evidence to support this even before the pandemic, with one survey suggesting that up to 77% of employees were more productive out of the office.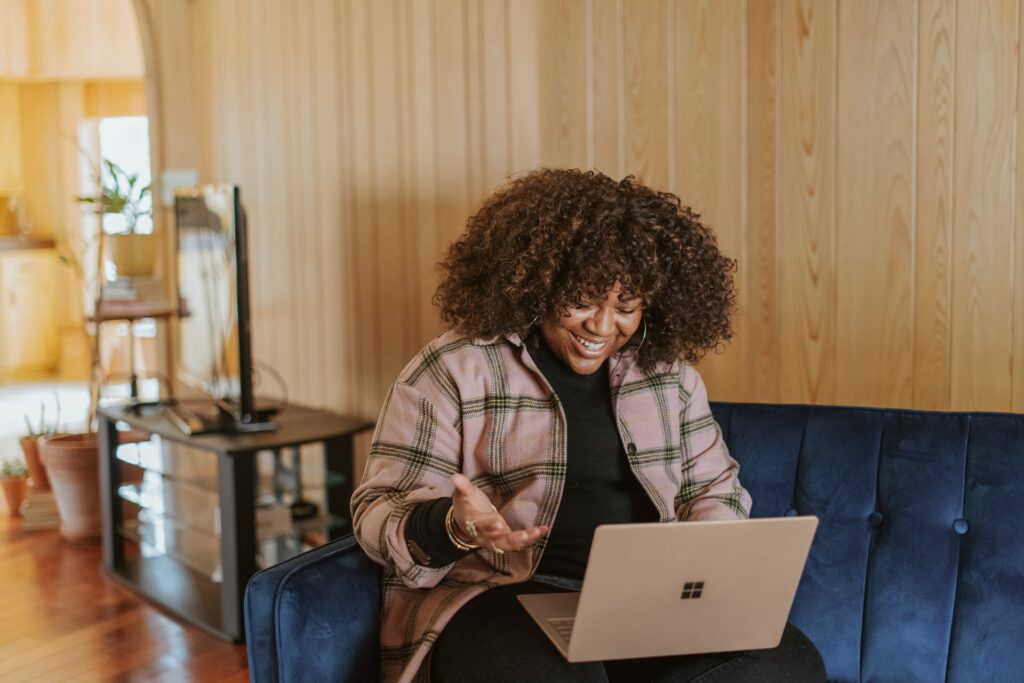 The advantages of a digital office space
One of the greatest advantages of working in a digital office space is the ease of collaboration between teams and colleagues. The lack of a physical office means that people have found new and exciting ways of communicating, which are often quicker and more inclusive. For example, arranging a large meeting no longer involves booking travel or accommodation, but instead freeing up some time to simply go on Zoom or Teams. It also removes any perceived advantage that some colleagues may feel exists if they work in a certain office area or location.
Improved collaboration also applies to working on the same documents. People who embrace cloud computing can access documents and see who else is editing it in real-time, rather than accessing a file saved on a shared drive. This creates a greater sense of transparency between colleagues, helping keep everyone on the same page.
And of course, for companies, these improvements should also lead to a reduction in costs, and higher profits as a result. There will likely be increased costs at the outset when transitioning to an all-digital model, including cloud services and additional training, but these will be offset by reducing office costs, not only the physical space itself but supplies, furniture, and other utilities.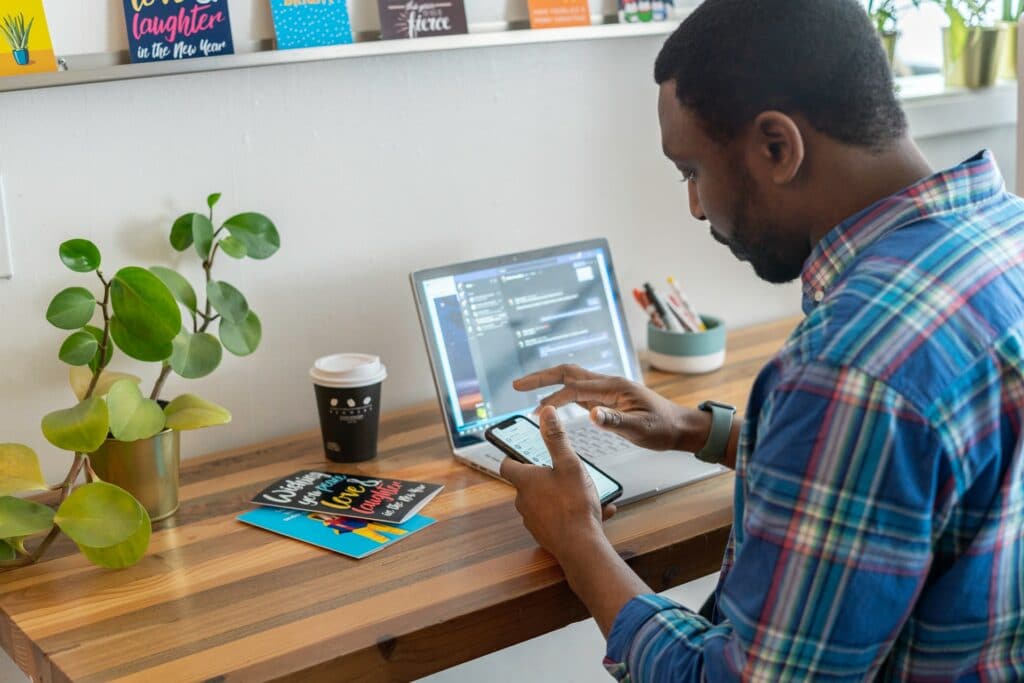 Taking command of the new normal
So how can businesses not just adapt to the new normal, but evolve from it? Digital platforms allow for easier integration of automation, removing the need to complete repetitive tasks so employees can focus on more important issues.
Companies can then take digital solutions they have adopted or created for their employees, and look to see if they can also use them for their customers. Can they automate forms, orders, and customer interactions to enhance the customer experience?
An all-digital office also allows companies to expand their horizons in terms of talent. Their pool of employees is no longer restricted to those within commuting distance of a physical office. The world is truly their oyster – or anywhere with a reliable internet connection, at least. This allows companies to attract top talent from around the globe and the improved work-life balance achieved by adopting a digital office should also see staff retention rates increase.
The digital evolution of workplace culture
One aspect that's difficult to digitize is the culture of a workplace. With a digital office, there is no water cooler to gather around. Instead of trying to recreate that experience, embrace a new one and create a new employee experience.
Video call tools such as Zoom or Teams allow for private breakout rooms or the creation of smaller teams. Encourage employees to utilize these and organize non-work sessions where employees can drop in and out if they are free to have a leisurely conversation.
Take this idea to the next level and organize digital events for your employees to get involved in. This could be as simple as a quiz or bingo session, or something more involved like an exercise class or cooking class where you take your laptop or tablet into your kitchen to show off your culinary skills. You can also break away from work altogether and organize an online video game session or watch party where you watch the same film or TV show.
Tools and tips for delivering an all-digital workspace
The coronavirus pandemic forced companies to find digital solutions and embrace new tools to keep their business connected. Zoom became a household brand overnight, while Microsoft was quick to build on its success with Teams and Office 365 integration. However, delivering a presentation on these tools can often mean simply sharing your screen.
For a more polished and professional presentation, you might want to take advantage of XSplit Presenter. It's easily integrated with Zoom, Teams, and other video conference platforms, and allows you to mix PowerPoint or Google Slides presentations with videos from the internet or your own device. You can also add a virtual pointer and add annotations in real-time during your presentation!
The advanced personalization settings even mean you can combine your webcam with your presentation, removing the background so your captive audience can see everything you need them to. It also means you can share specific applications rather than your entire screen, keeping your desktop private so that no confidential emails suddenly pop up during your presentation.
The coronavirus pandemic has served as a wake-up call to companies and accelerated the adoption of all-digital offices. If you want to ensure that you or your employees are having the best experience working remotely, check out what work from home setup upgrades you need.
Andrew Rainnie
Andrew Rainnie is a freelance content writer, novelist and filmmaker. When not writing or editing, he can be found playing video games or making videos for YouTube and TikTok.
More from this Author