XSplit Humble Bundle Flash Sale for Extra Life
We first collaborated with Humble Bundle early this year when we became a part of their "Humble Awesome Games Done Quick Bundle" giving an XSplit Premium license as part of the bundle. Humble Bundle, just like us, are also supporting this year's Extra Life so when they approached us and asked if we could do the same again for them, it was a no-brainer for us.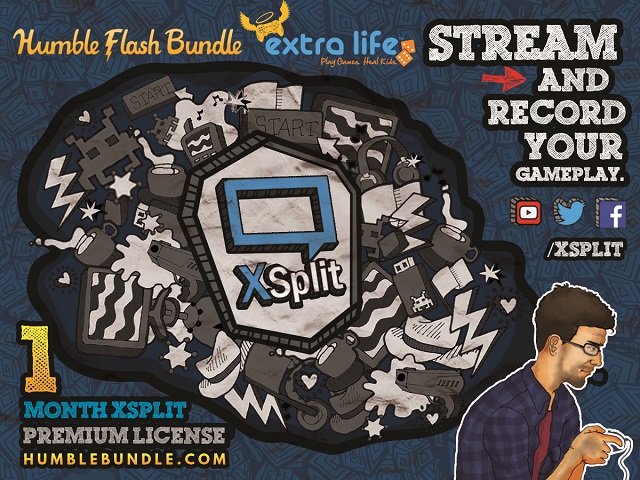 Humble Bundle will be running a flash bundle sale from November 4 – 10 2015 and a 1-month XSplit Premium license will become part of an awesome bundle that you can get for a ridiculously good deal. The bundle itself is a collection of digital goods such as games, software, etc. You can check out their Extra Life flash bundle here: https://www.humblebundle.com/weekly/extralife
All sales generated by Humble Bundle during this flash sale will be donated to Extra Life. This means you're not only able to take advantage of the flash sale itself but you also get to help children's hospital at the same time through the donations to Extra Life made possible by your purchase of their bundles!
Visit HumbleBundle.com to learn more details about the sale.