XSplit VCam leaves Early Access
Bim Barbieto
March 20, 2019
1 min read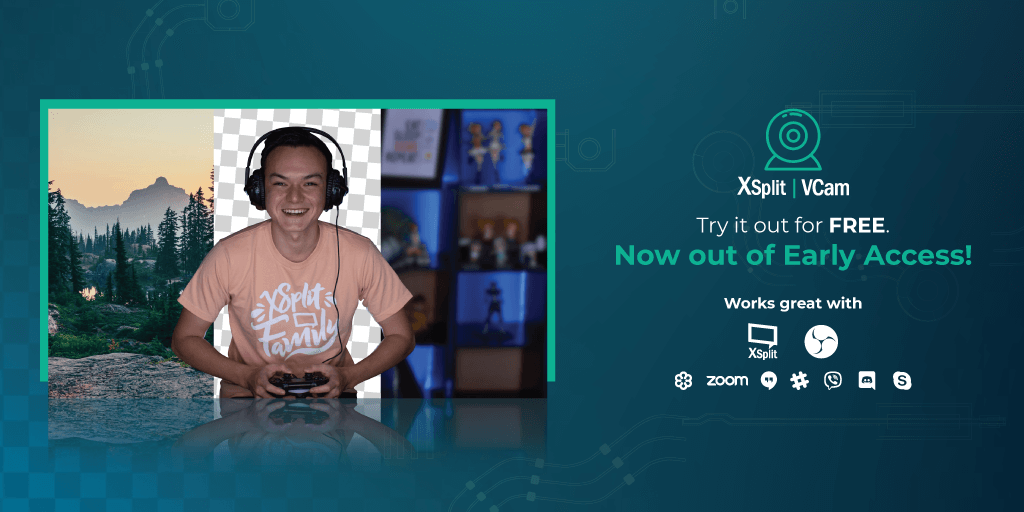 XSplit VCam has been in Early Access since November 16, 2018. While it has been received very well by streamers, the team has been working on it non-stop – iterating and improving an already amazing background removal and manipulation software.
Today, we are officially out of Early Access! XSplit VCam is now fully launched with VCam v. 1.0!
Here's a quick list of the changes that are being implemented.
New and improved background removal AI, which cuts the already low CPU usage down by up to 50%.
Improved onboarding experience to make it easier for newcomers to start enjoying VCam.
Improved calibration to better recognize you from your background.
If you have any existing XSplit license, you have full access to XSplit VCam's premium features automatically. XSplit VCam works on practically any software that can access your webcam, which means you can still VCam even if you're an OBS user.
Now is the best time to get your XSplit VCam premium license. To celebrate VCam leaving early access, we are going back to early access launch prices until the end of the month! Until March 31, 2019, XSplit VCam is at 50% off at $24.95.