Download XSplit Gamecaster and Broadcaster 2.6
Melvin Dichoso
February 29, 2016
1 min read
We are excited to announce that version 2.6 of both XSplit Gamecaster and XSplit Broadcaster are ready for download. You can update to this version either through the application or by getting the installer from the download page.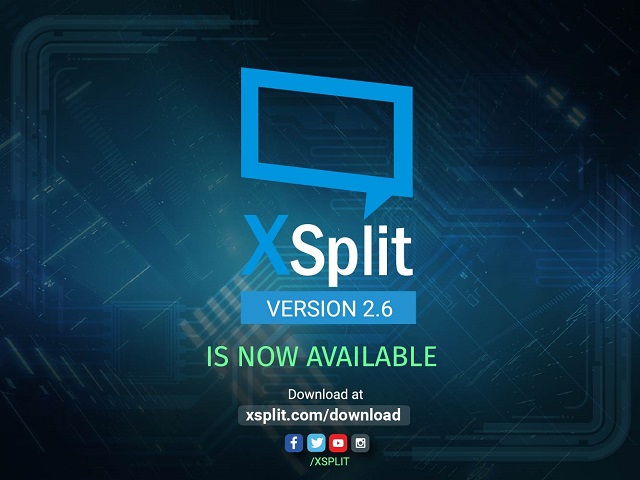 Both versions contain important bug fixes, improvements, and exciting new features. Some notable new features include:
Option to use hardware acceleration
Improved game capture for SLI configurations
Source property improvements
Improved Custom RTMP plugin (now allows username/password authentication)
Support for Wowza streaming cloud
Ability to set bitrate for XSplit Gamecaster
Localization of installers
and more!
For a complete list of changes and new features, check out this doc for XSplit Gamecaster and this doc for XSplit Broadcaster. Let us know your findings through the comments!
Melvin Dichoso
A basketball junkie, blogger, headphone enthusiast, aspiring chef, and traveler wannabe. Does social media and various other stuff for XSplit.
More from this Author