Introducing XSplit Connect: Webcam – Use your Phone as a Webcam
Melvin Dichoso
November 18, 2020
2 mins read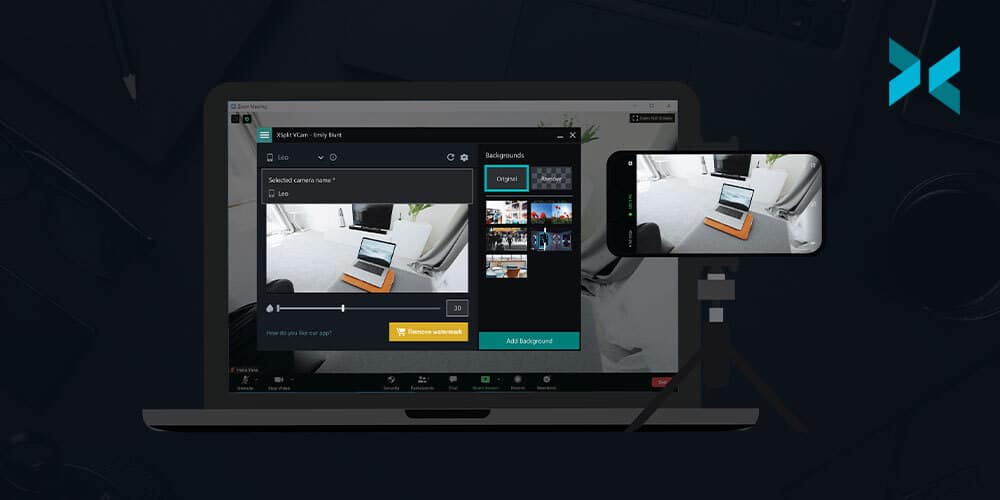 It's an exciting day for us here as we are unveiling the newest member of the family, XSplit Connect: Webcam. Available for both Android and iOS devices, Connect: Webcam is a free companion app for XSplit VCam designed to allow your smartphone to be used as a wireless webcam. 
Aside from that, it also utilizes the same VCam technology which allows you to enjoy all its features, most notably superior background detection, removal, and replacement. 
Why use your phone as a webcam? 
It's no secret that most built-in webcams have terrible overall quality. There are some good external webcams that you can buy but chances are you already own a smartphone that has a higher quality camera than your built-in one. This is why there's plenty of solutions available that do that but none of them comes close to what XSplit Connect: Webcam does. 
Getting started with Connect: Webcam
Having XSplit VCam installed on your computer is a prerequisite so make sure you get the latest version here. Download the Connect: Webcam mobile app that is suitable for your smartphone OS. You can get the Android version on the Play Store and the iOS version on the App Store. 
Once installed, start the app on your phone, allow all the permissions requested and you should be good to go. Make sure both your computer and your mobile phone are on the same internet connection. 
Once the mobile app is connected, you will see your smartphone as an additional camera source in XSplit VCam. Select that source and you're good to go! The mobile app has some basic lighting settings if you want to modify that. There is also an option to use either the front or rear camera of your phone. 
Looking ahead
Our team is working hard in making Connect: Webcam the best it can be and we'll make sure to keep you posted on any new developments and upcoming features in the pipeline.
This is our first app under the 'Connect' suite, a line focused on improving the general productivity of our users. We can't really disclose much at the moment but there are more to come in the near future so stay tuned! 
We're super excited about the XSplit Connect: Webcam and we hope you are too! Give it a try and share your thoughts in the comments section below. 

Melvin Dichoso
A basketball junkie, blogger, headphone enthusiast, aspiring chef, and traveler wannabe. Does social media and various other stuff for XSplit.
More from this Author