Broadcaster integrates NVIDIA Broadcast Engine Audio Effects SDK
Miguel Molina
October 05, 2020
1 min read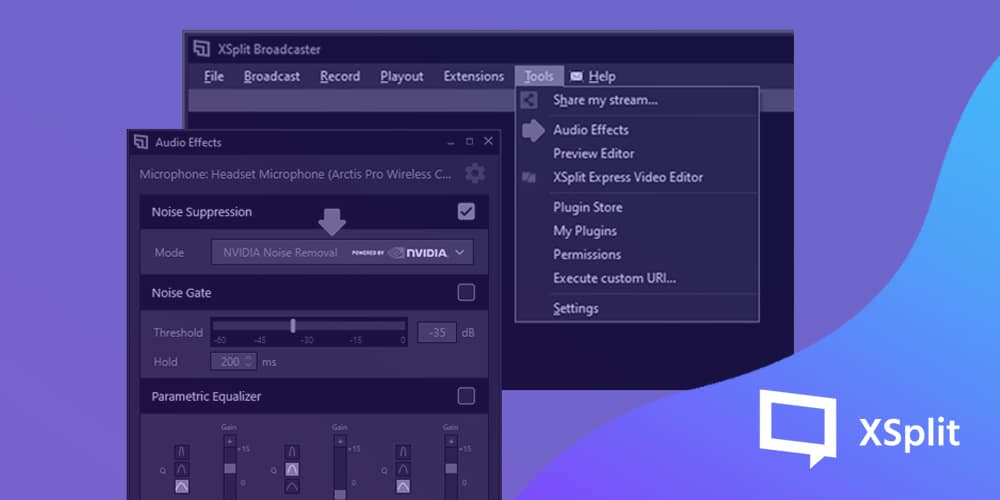 In my previous blog post, I mentioned that the XSplit team is exploring the possibilities of the NVIDIA Broadcast Engine and since then, a lot of exciting news has come from NVIDIA, especially with the launch of their new GeForce RTX 30 Series GPUs which further solidifies their commitment to the future of RTX.

In that regard, we've been working closely with NVIDIA for the past few months and we are pleased to announce that we have integrated the NVIDIA Broadcast Engine Audio Effects SDK which brings AI-based noise removal to XSplit Broadcaster 4.0. This lets our users easily remove any unwanted background noises in their production, giving them the peace of mind that their audience can hear them clearly.
To use the feature, users with NVIDIA RTX GPUs should first download and install the appropriate redistributable for their graphics cards from the NVIDIA Broadcast Engine Resources page as well as the latest XSplit Broadcaster PTR. Afterwards, upon launching XSplit, NVIDIA Noise Removal can easily be enabled by opening Tools > Audio Effects, changing the Noise Suppression Mode to "NVIDIA Noise Removal", and checking the Noise Suppression box. We will be adding support to change the strength of the noise removal in a later update.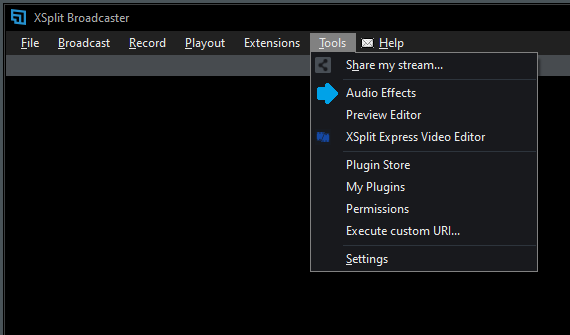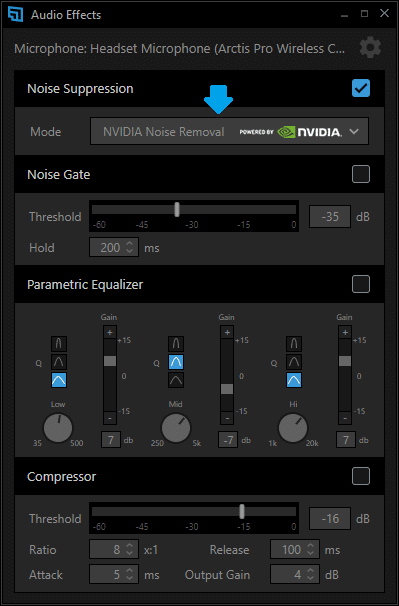 We look forward to bringing more awesome features to our XSplit suite of applications through our continuing partnership with NVIDIA. You can find out more about the NVIDIA Broadcast Engine here.
Miguel Molina
Wannabe esports pro. Also the Director of Developer Relations at XSplit.
More from this Author