XSplit Broadcaster 4.2 Releases with User Requested Features and Improvements
Chris Slight
October 18, 2021
2 mins read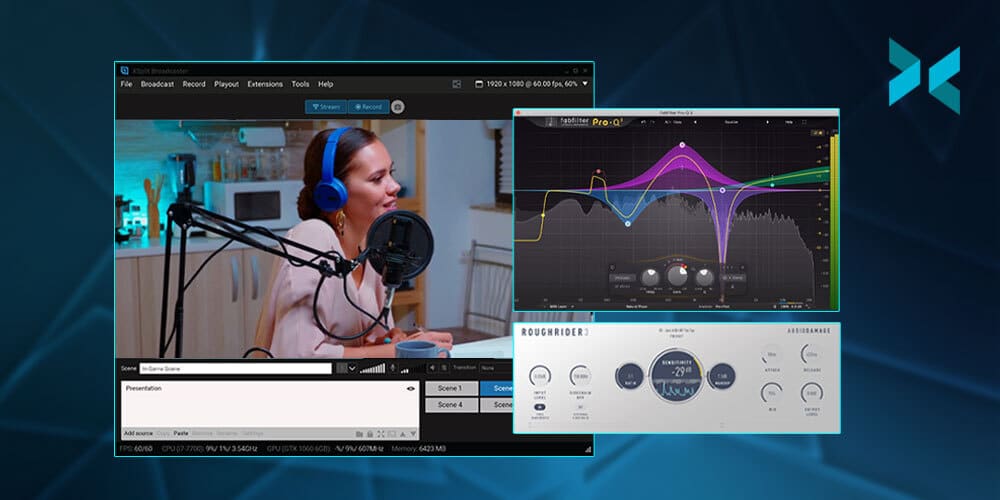 XSplit Broadcaster 4.2 is here and with it are some really big upgrades to how you stream!
VST3 Support – VST3.0 Effect Plugins can be used on your main microphone to add enhancements to the mics sound.
Virtual Microphone – Much like Virtual Camera, you can now use XSplit Broadcaster as a virtual mic! So whatever audio is coming from Broadcaster, you can send that to any calls/sources you're in!
Low Power Mode – Save processing power when video devices are not actively being used by activating low power mode on that source.
10 Bit HDR Support – Capture games that output in HDR and Broadcaster will convert them to SDR for your broadcast. So, you can play your game in HDR but send the correct signal out to your stream!
No more Admin Permission pop up – XSplit Broadcaster won't ask for admin permission when you open it.
There are a bunch of other features and improvements like new sample rates added to noise suppression, updates to the stream-only speaker device, a single login/signup button, and more! On top of this, we have a whole bunch of bug fixes which you can find in the full release notes here.
It's also worth noting that for security reasons XSplit Broadcaster now only supports Windows 10 and beyond.
Finally, we would also like to say thank you to everyone who has been using XSplit Broadcaster 4.2 in PTR, which if you're interested you can download the latest PTR version of XSplit Broadcaster and try out new features before they hit the main release.
We're always updating and improving our apps based on what our customers want so if you have any comments, be sure to let us know either on our social channels or right here in the comments section! You can also request new features over on the Feature Upvote page!
Chris Slight
Chris is the Communications & Content Editor here at XSplit. You may find him voicing tutorials, on stage at events around the world, or right here on xsplit.com. Find him at chrisslight.net
More from this Author