How to Ace Your Virtual Job Interview
Lisa Magloff
November 16, 2021
3 mins read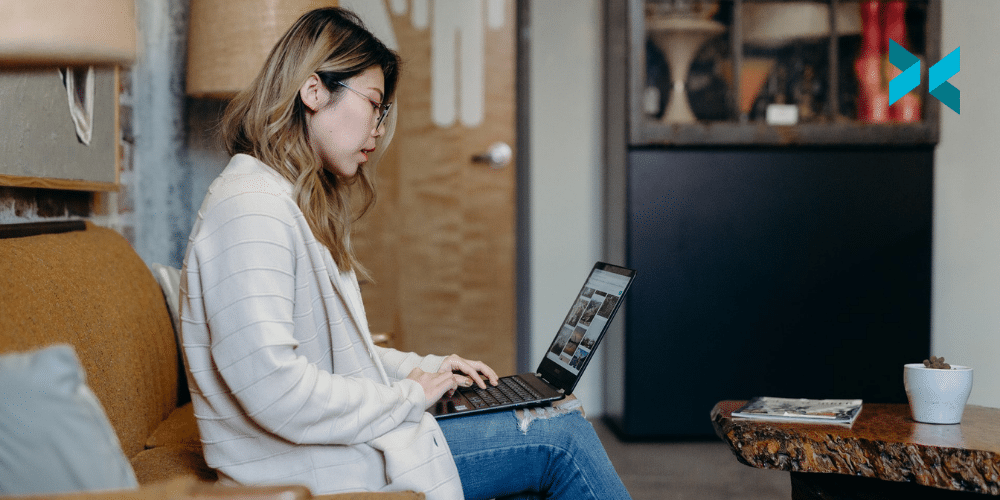 If you're job hunting at the moment, you should be prepared for remote interviews. While there are some advantages to this – no worries about being late due to traffic – there are also risks, including technical problems or accidentally having a cat filter on. Here, we discuss some best practices for having a successful virtual job interview.
Prepare your space for a virtual job interview
While you don't need to have a dedicated space for the virtual job interview, you do need to make sure that the space you are using shows off your best side and reflects your personality. This means finding, or creating, a spot that is clean and uncluttered. You can then "dress" the space to create a lasting impression. For instance, if you have a hobby that's relevant to the position you're interviewing for, you might discreetly place evidence of this in view. You could even go the extra mile and use XSplit VCam to create a background that relates to your work or interests. How about a virtual conference room to demonstrate your professional outlook, or producing your own bespoke image to showcase your creativity?
You also want to make sure the interviewer can see you clearly. Light yourself from the front to avoid displaying as a faceless silhouette. If you have pale or plain walls, you can soften their effect by lighting them with lamps rather than overhead lights. Try to use cool as opposed to warm lighting, as this will give a cleaner, brighter look.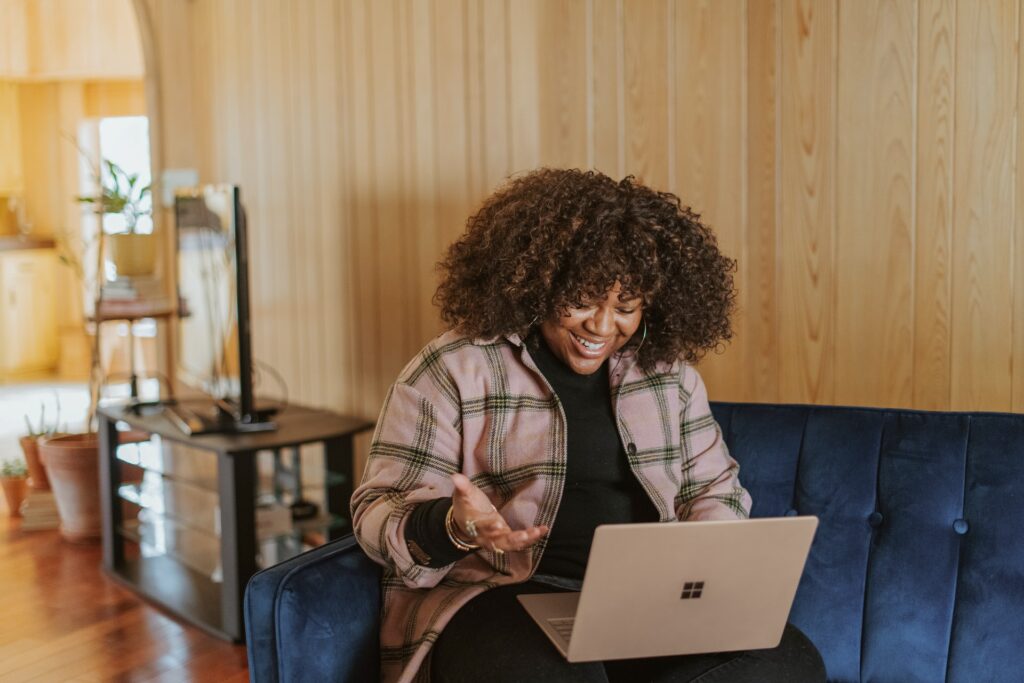 Prepare your technology
There's nothing more annoying than lagging internet or getting cut off just as you're making a brilliant point. You can minimize the risk of this by doing a speed test ahead of time and asking other people in the house to stay offline during your interview. If you have trouble with your WiFi, it can be worth plugging your device directly into the local area network via an ethernet cable.
High-quality audio is another key factor in having a successful virtual job interview. If your built-in microphone isn't great, consider buying a separate one. It's fine for this to be in the shot during the interview, but it's a good idea to make sure it doesn't obscure your face. Opting for a dynamic microphone will also help you filter out background noise.
When conducting a remote interview or using another communication platform for the first time. Try a test run first to make sure you know all the ins and outs of the app beforehand. You can practice using the features by doing some mock calls with a family member or a friend. XSplit Presenter is compatible with platforms including Microsoft Teams, Google Meet, and Skype. So, you can use it no matter which one your interview is being conducted on! Plus, you can record your test run and watch it back if you know your questions in advance!
Prepare yourself
Finally, you want to make sure that you are well-prepared for your virtual job interview, just as you would in person. You might want to consider using XSplit Presenter to walk your interviewer through your CV or show any examples of your work – these could be helpful prompts for your conversation, and you'll be able to highlight your relevant experience in real-time.
Because elements of communication, like body language and tone, can be different when speaking remotely, rehearse for your interview to make sure you are using appropriate pacing and gestures. Research has shown that keeping an open posture and not crossing your arms makes it easier for people to connect with you.
When you speak, you should make eye contact with the interviewer, rather than at the picture-in-picture view of yourself or at your reflection on the screen. If you are using Presenter to appear on the screen while delivering a presentation, look at the material that you're explaining rather than yourself.
Whether we like it or not, remote interviewing is likely here to stay. Be ready for this eventuality, with the right space, setup and preparation, and you will land that job!
Lisa Magloff
Lisa is a freelance writer who has written more than 100 books, specializing in science, tech and education. When not at the keyboard, she can be found messing around with science.
More from this Author