The Best Microphones for Content Creation
Melvin Dichoso
August 20, 2020
5 mins read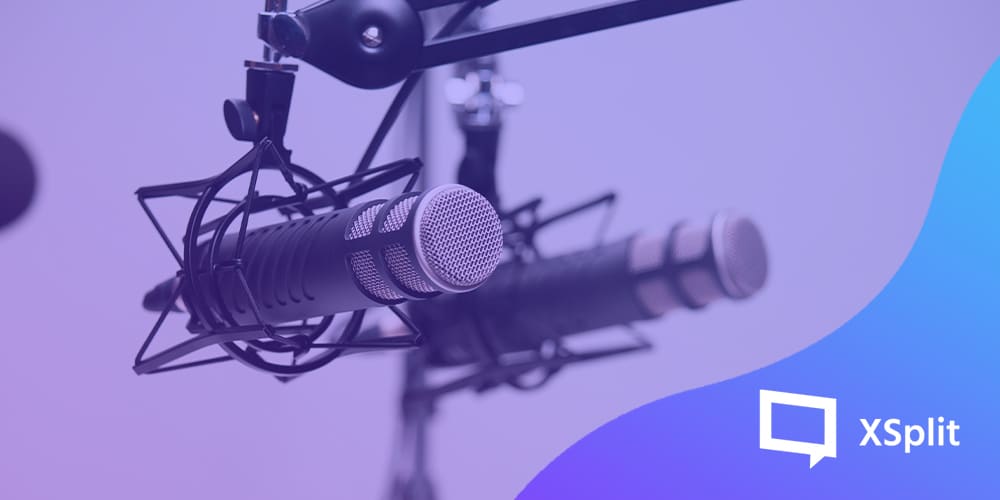 Microphones are essential peripherals not just for content creation but also in our everyday lives. Whether you're using it to conduct video conference calls for work, podcasts, or even just doing regular calls with your loved ones, there's no denying how they've become a necessity for most of us.
The focus in this blog post, though, is content creation, which is a group that mostly includes streamers, YouTubers, podcasters, and so on. We'll touch upon how you can determine which microphone is best for your needs as well as make some general recommendations on the best option for the various price brackets.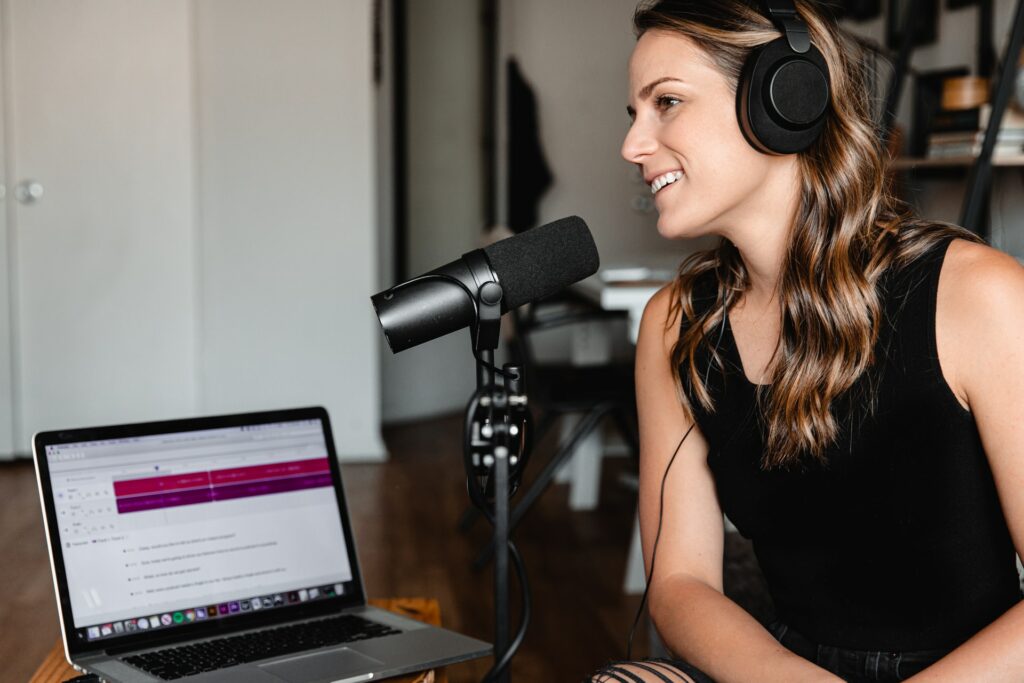 Narrow down your options
Application
Determining the intended use case for the microphone helps in narrowing down your list. If you're going to be moving a lot, then you need something small for better flexibility. Perhaps a lapel microphone clipped on your shirt would be ideal?
On the other hand, if your room doesn't have the best soundproofing, you can settle for a dynamic microphone with a suitable polar pattern so you can block out some excess noise.
If you're looking for the opposite and want to capture as many sound frequencies as possible, then a condenser microphone is your friend. Those are the things that you need to give some consideration to narrow down the list. 
Once you've determined the specific application, the next step is figuring out how much you're willing to spend on it.
Budget
A lot of people wanting to upgrade their microphone think they need to shell out hundreds of dollars to do that. That depends on what you're starting with. If you're just using your laptop's onboard microphone or your webcam's microphone, the cost to upgrade shouldn't be much unless the aim is to go for the best of the best.
Otherwise, there's just a lot of good options out there in the sub hundred dollar range, so you don't need to spend that much.
Different types of microphones
We mentioned some types of microphones above, but in case they sound foreign to you, this is where we'll be able to expound on them more. Do take note the categorization of microphones vary but for simplicity's sake, we're going to be classifying them in the most identifiable way.
Headset – This one probably needs no explanation, but this is the most practical option if you want to minimize the number of equipment that you're buying. We've listed some of the best streaming headsets available today, so you may want to check that out. 
Dynamic – Perhaps the most flexible option because you can pretty much use it for any applications, doesn't need external power while being relatively inexpensive. They are also not as sensitive, which means it's a good option if you don't have soundproofing in your area.
Condenser – If you've been watching a lot of content creators, it's highly likely they're using a condenser microphone. This type of microphone is the opposite of dynamic microphones because it's highly sensitive and often needs phantom power to work. Those minor 'inconveniences' are rewarded by a more precise recording that is perfect for vocals and acoustic instruments. 
Ribbon – Ribbon mics are a type of dynamic microphone that utilizes a thin corrugated strip of metal between magnets as opposed to a diaphragm that is attached to a moving coil on a more traditional dynamic microphone.

Ribbon mics are even more sensitive than condenser mics, but in return, you get the most amount of detail without harshness or distortion. Not really recommended if you're just starting, but if you obsess on having the best sound quality and have the money to spare, then definitely give this a careful consideration.
Lavalier/Lapel – This is the microphone if you require movements since you can easily clip it to your shirt. Its most significant advantage is the form factor because once you have it in a perfect position, you can just forget about it.

This type of microphone is most suitable in public speaking applications where some movements may be needed, and hands-free operation is a must.
Best microphones for content creation
Sub $100
Blue Snowball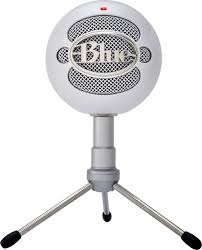 This compact but robust USB microphone has everything you need to get into high-quality audio recording without spending a fortune. This small condenser microphone even includes a stand and works plug-and-play so you can get recording right away.  Check out the Blue Snowball here.
Rode SmartLav+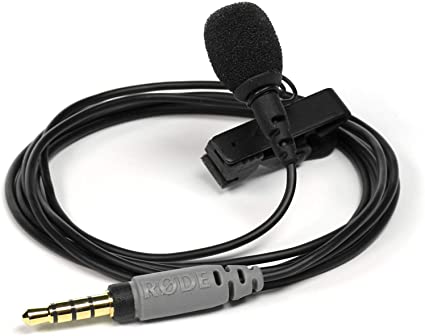 This omnidirectional lavalier microphone easily plugs into devices that support a 3.5mm jack. This means it has the added flexibility of being used in mobile devices while still retaining support for computers. The best thing about these types of microphones is they are so tiny, making them perfect for recordings on-the-go.  Check out the Rode SmartLav+ here.
$100 – $300
Blue Yeti X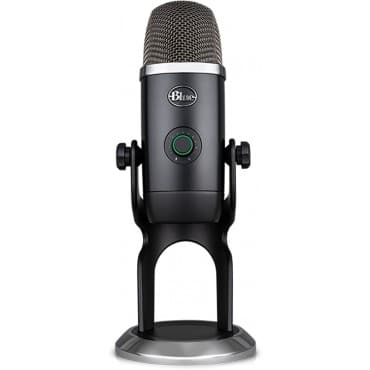 Blue Yeti is arguably the most recommended microphone for content creators and a good reason. But we feel the more recent Yeti X packs more value by having more condensers, better bit depth, and sampling rate resulting in a fuller and better overall sound.
Even then, it's hard to go wrong with either of them, so your budget will ultimately dictate which one is better.  Check out the Blue Yeti X here.
Elgato Wave 3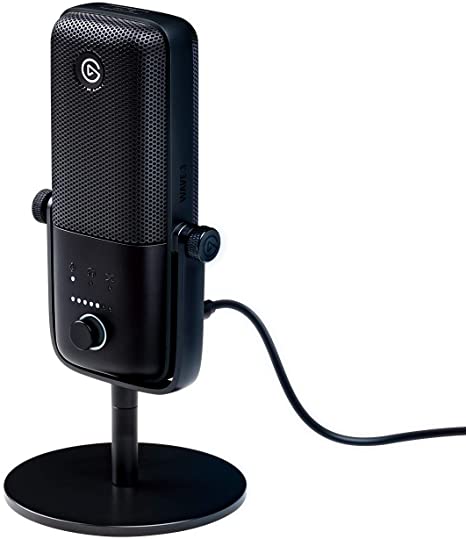 Elgato has been making hardware for content creators since its inception, so it's no surprise their latest microphone is a big hit. Aside from the high-quality microphone that sounds warm and full, the Wave 3 also has virtual mixing software that allows you to adjust your mix to up to eight additional audio channels. Check out the Elgato Wave 3 here.
Audio-Technica AT-2020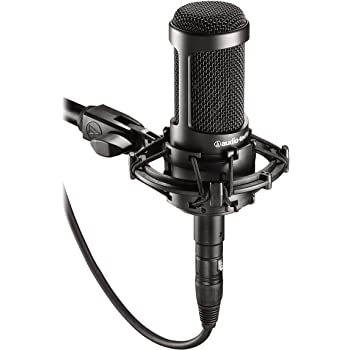 If you're looking into an entry-level XLR microphone, the AT2020 is one of the popular options available and deservedly so. The AT2020 is built like a tank while still managing to have a small form-factor, and more importantly, the sound quality it produces is exceptional.
This type of microphone requires an audio interface that provides 48V of phantom power, so that's something to keep in mind. Check out the Audio-Technica AT-2020 here.
$300 or more (Sky's the limit)
The options at this price point are, without a doubt, an overkill, especially if you're just getting started or don't have a reason to upgrade. As mentioned, the cheaper options discussed above are perfect for most content creators, but if you're looking for the next best option, you're not going to go wrong with the microphones listed below. 
Shure SM7B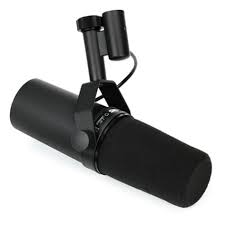 The Shure SM7B is a wildly popular dynamic microphone that is often used in professional environments. It is highly regarded for its warm tone and full frequency response for accurate reproduction, making it perfect for various ranges of recording.
It's also built to last thanks to its rugged construction that allows for its reliability over a long period.  Check out the Shure SM7B here.
Electro-Voice RE20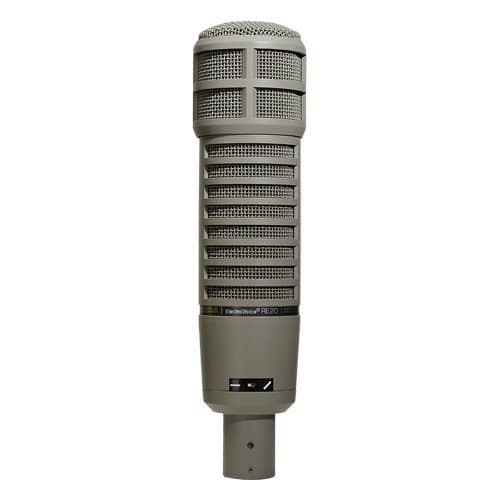 The RE20 is a large-diaphragm dynamic microphone that utilizes a patented Variable D designed to control the mic's proximity effect. What this means is unlike most mics, you can be very close to the source without having to worry about losing any clarity.
Aside from content creation and broadcasting, this microphone is also often used by sound engineers as an instrument microphone for mastering and mixing purposes.  Check out the Electro-Voice RE20 here.
The best microphone for you
Choosing the best microphone for your needs as a content creator is an essential step, whether you're starting from scratch or looking to upgrade what you currently have. It can be a daunting task, especially with so many options to choose from, but once you have determined your specific needs and preferences, the list should become more narrow. 
Finally, XSplit Broadcaster has advanced microphone settings that can help enhance the experience and overall quality of the audio. Most microphones for streaming, even the ones not mentioned above, will work just fine and fit into whatever workflow you have for creating your content. 
We hope this article helped you decide what microphone to get for your needs. If you're already using one that you're happy with and that is not on the list, we'd love to hear about it! Sound off in the comments section below!
Melvin Dichoso
A basketball junkie, blogger, headphone enthusiast, aspiring chef, and traveler wannabe. Does social media and various other stuff for XSplit.
More from this Author