Try These Zoom Quiz Alternatives for Online Quiz Fatigue
Kate Waddon
February 09, 2021
3 mins read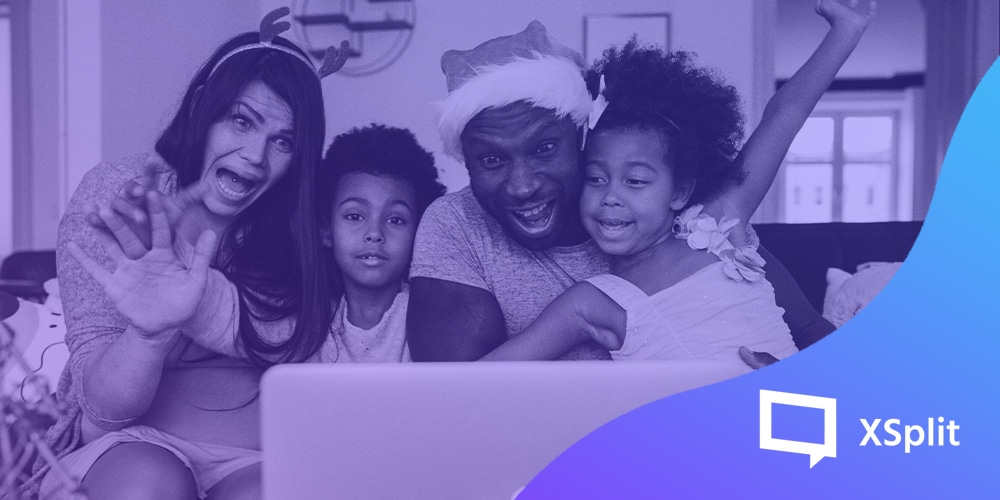 Let's face it: the Zoom quiz is so last year. Those online quizzes may have kept us going through 2020 and taught everyone a lot about how to stay social from a distance, but, let's be honest – we've started to get a bit jaded. Even though quizzing has done wonders for the world's general knowledge, it's time for a change of virtual scene. So, what else is in the pipeline for this year's online entertainment as we look at some zoom quiz alternatives?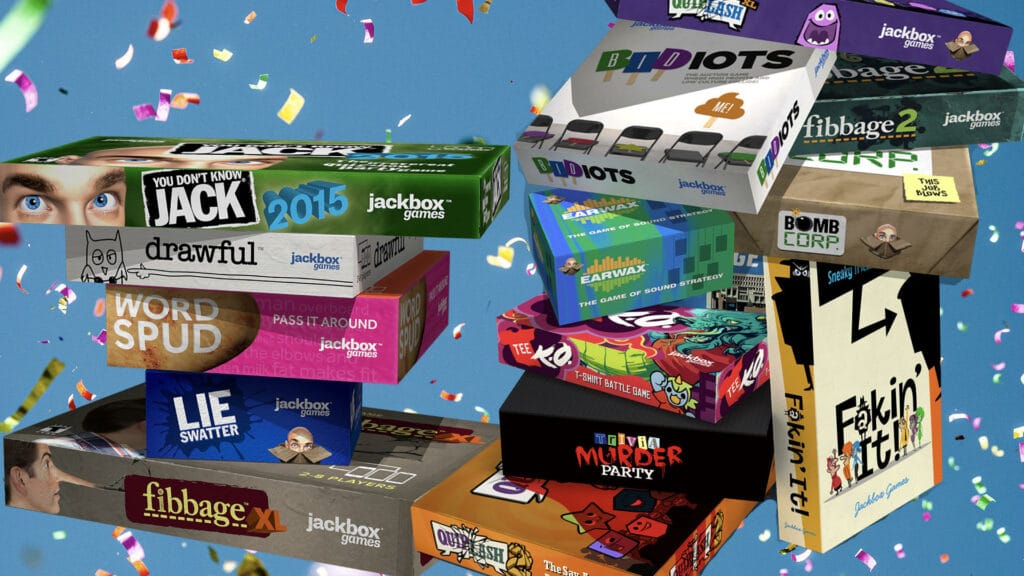 Family quiz alternatives
If you're looking for Zoom quiz alternatives for your family get-together, there are plenty of games online. The Jackbox Party Pack has become a night-in must-have. Jackbox Games offer bundles of fantastic, interactive digital games like "Drawful", "Fibbage" and "Quiplash". And best of all, it's available on a range of platforms, including Steam, Consoles and even Apple TV. It's super-easy to join a game (cutting down on the inter-family troubleshooting) and your smartphone acts as the controller. You might even like to split the cost between you.
Missing a good Scrabble argument with the family? Simply download the Scrabble GO app and continue. And of course, there's always bingo. You can now create your own virtual game via BingoMaker – everyone with the code can join in.
As a Zoom quiz alternative, why not try making up a scavenger hunt? Appoint an MC who calls out from a list of household objects. The participants have to race off and find it, and the first person or team to wave it in front of their webcam wins that round.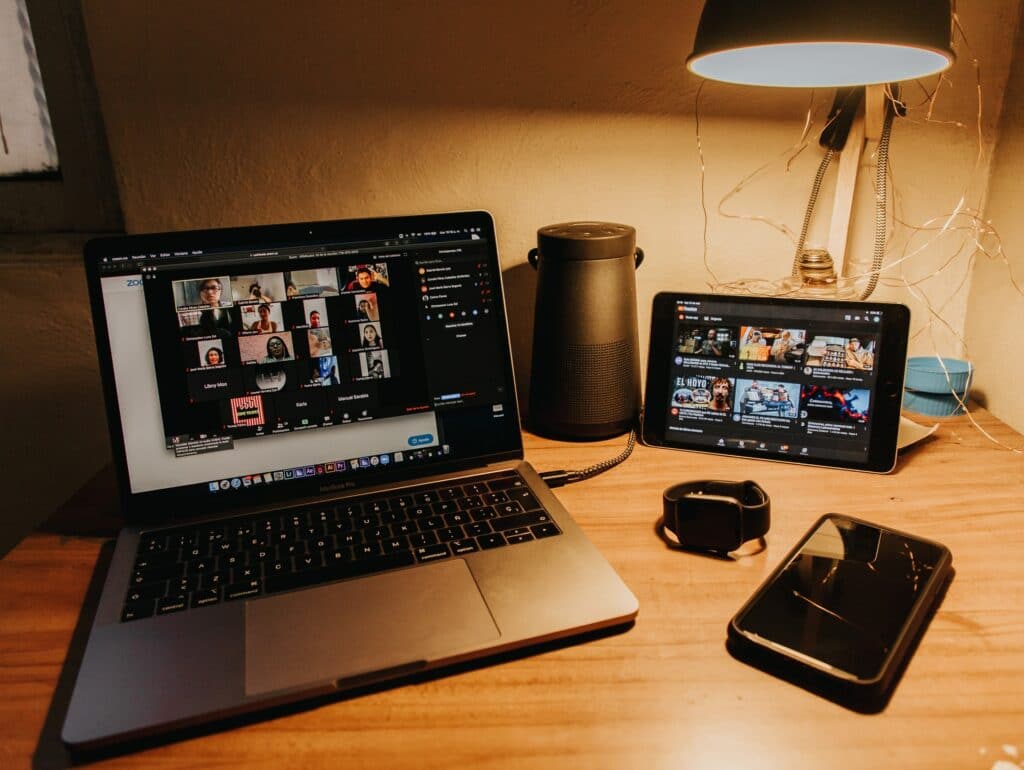 The pub without the quiz
Teams meetings, home education and the daily walk: done. It's time for the grown-ups to relax and unwind.
If you're keen for a change, why not email out a cocktail recipe, then have a go at making it together in real-time? XSplit Broadcaster will not only take care of the live stream but you can also use the whiteboard and annotation features to share the recipe with your guests. For non-drinkers and keen cooks, you could likewise try a culinary-themed evening. Ideally, prepare something like sushi or canapés, which are challenging to make but don't involve heat and hot oil.
The last few months have been the toughest gig ever for musicians. If you have a friend or family member with a band, a guitar or a gorgeous voice, get your friends to chip in and set up an online gig. XSplit VCam's green screen feature makes it a great option for setting the scene and our powerful streaming tech means your broadcast remains seamless. Virtual performances like this are just as special and mean you're still supporting a performer and they make a great zoom quiz alternative!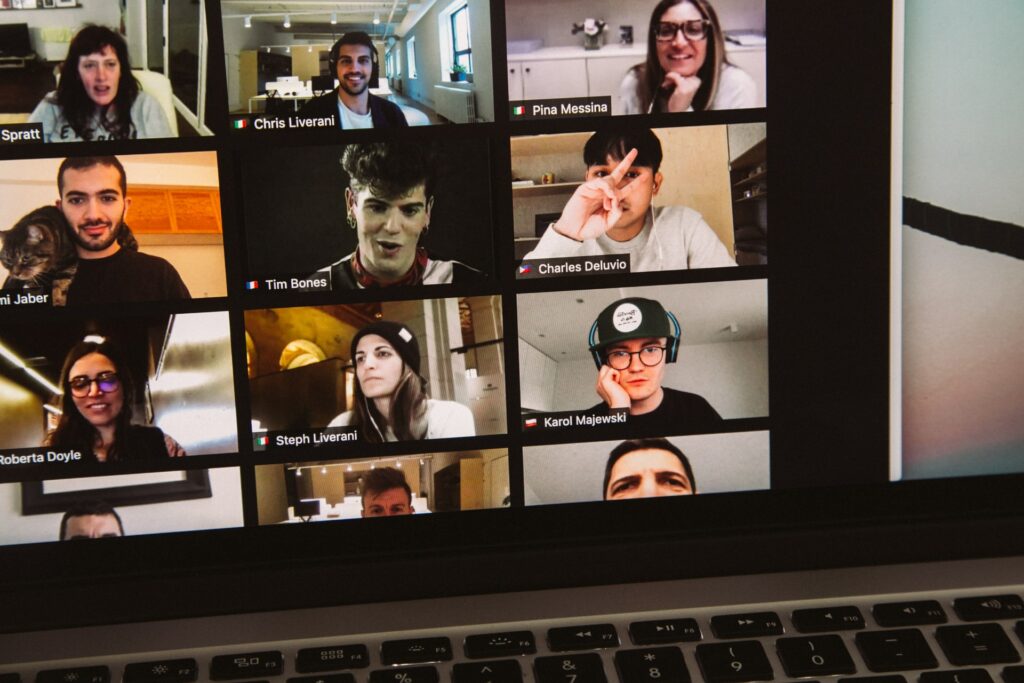 If you really love a quiz…
OK, we're not judging here: if you've really loved all the online family quizzes (and that feeling is mutual among your nearest and dearest), maybe you don't need a zoom quiz alternative? Quizzing has become a lot more sophisticated than when we first ventured onto Zoom back in March, with hosts like Scotland's Goose's Quizzes developing a whole new business from the demand for online brainteasing. You might like to join in with their Twitch quizzes or engage them to run a special session for your group.
This year, you can also mix up your family quizzes with some new ideas and ways of playing. TV spin-offs can be a good idea. Try teasing out Grandma's youthful secrets or testing everyone's brain cells with a few rounds of numbers and letters games. Word games are a different take on the classic quiz: look up some obscure words and get people to guess their true meaning (we'd suggest getting hold of a book about obscure words or word origins for some great inspiration).
By now, we're all (literally) at home with the idea of remote socializing. Whether you're quizzing, gaming or hosting a virtual Bake Off, make the online experience as smooth and high quality as possible. Find out how VCam can enhance your visual online experience in our blog.
Kate Waddon
Kate is a freelance content creator and a working-from-home veteran of over 12 years. When not researching and writing, she's to be found on her local beaches (in all weathers) with her kids.
More from this Author