Look Amazing with VCam's Background Adjustment Tools
Debbie Bachmann
July 17, 2020
2 mins read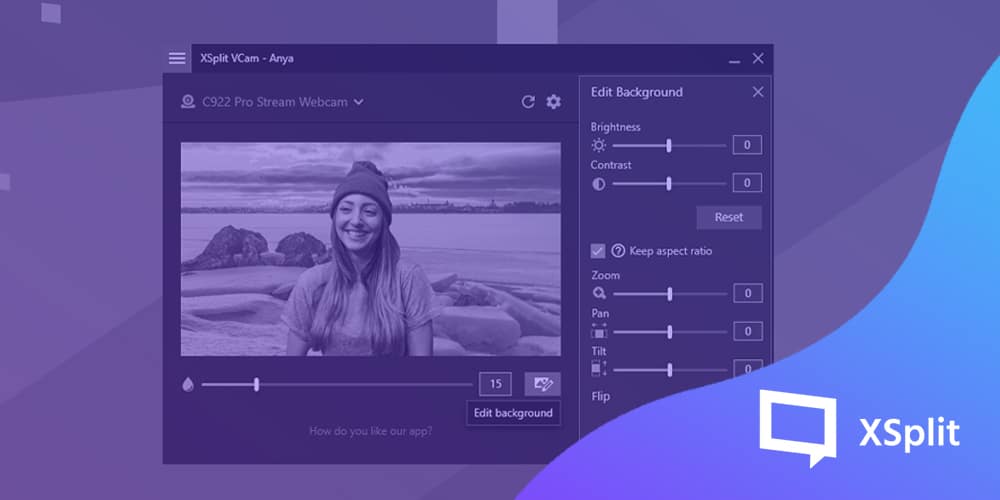 Having the right background is essential for looking great and making the right impression in a video call. It can set the tone and flow of the conversation. A messy or busy background can be distracting, while a plain backdrop can look dull. XSplit VCam helps address these issues by replacing the background with a virtual photo. You can change and customize your background by using personal or online photos to help you appear professional in business calls or make personal calls look fun and interesting.
You may, however, encounter some challenges in using a virtual background. These include the following:
Difference in brightness and contrast between you and the background Your face is darker than the background or vice versa. In contrast, the background does not match how you look. 
Look disproportionate against the background
Using photos with a wide-angle shot can be tricky because you may risk appearing uneven against it.   
Covering and having too many objects or elements in the background Some interesting objects and elements are covered because they are in the middle of the photo. Having too many of these can make it look busy and can look visually distracting.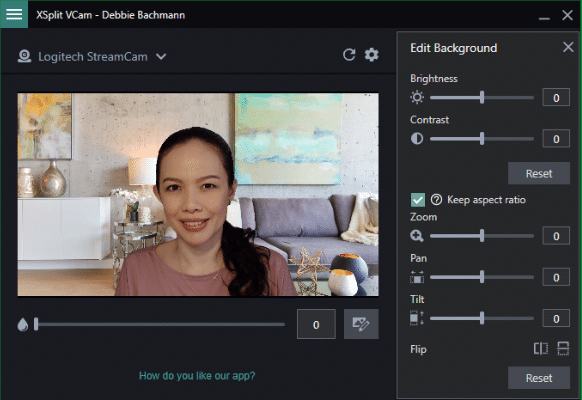 The great news is that XSplit VCam has background adjustment tools that address the above-mentioned challenges. You can adjust the background to compliment how you look.
Brightness and Contrast
Darken or lighten the background using the brightness tool to match the lighting on your face. Use the contrast tool to match the background with your look.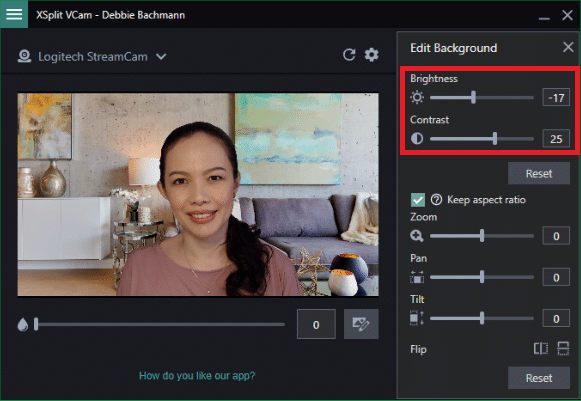 Zoom
Add symmetry by using the zoom tool. If the photo has a wide-angle shot, zoom in to get the right proportions and dimensions.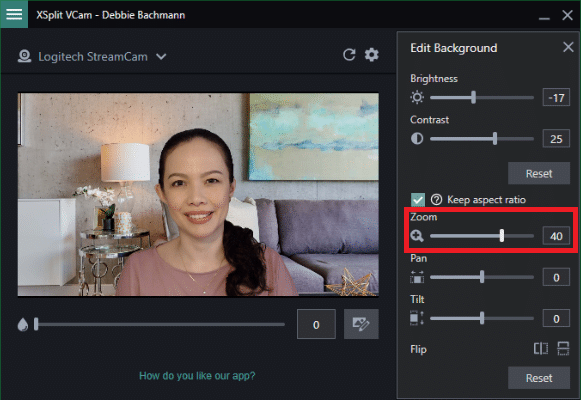 Pan and Tilt 
The pan and tilt tools come in handy when you want to feature and show interesting objects or elements in the background. Having fewer objects and elements also helps the background look cleaner and focus the attention on you. The tilt tool helps you position the photo in the right angle.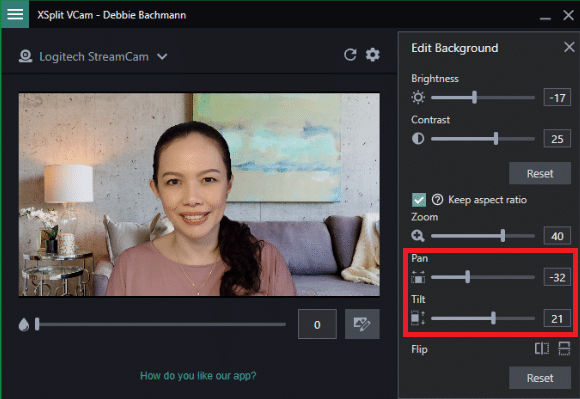 Looking great in virtual backgrounds on video calls is made easy with XSplit VCam.  
For more tips on getting the most out of XSplit VCam, watch the Quick Start Guide video. 
Debbie Bachmann
A Product Marketing Professional in the ICT industry. A technology enthusiast that's always on the lookout for the latest innovations that make life more enjoyable and exciting.
More from this Author