Things to stream: More Than Just Gaming!
Chris Slight
June 05, 2020
3 mins read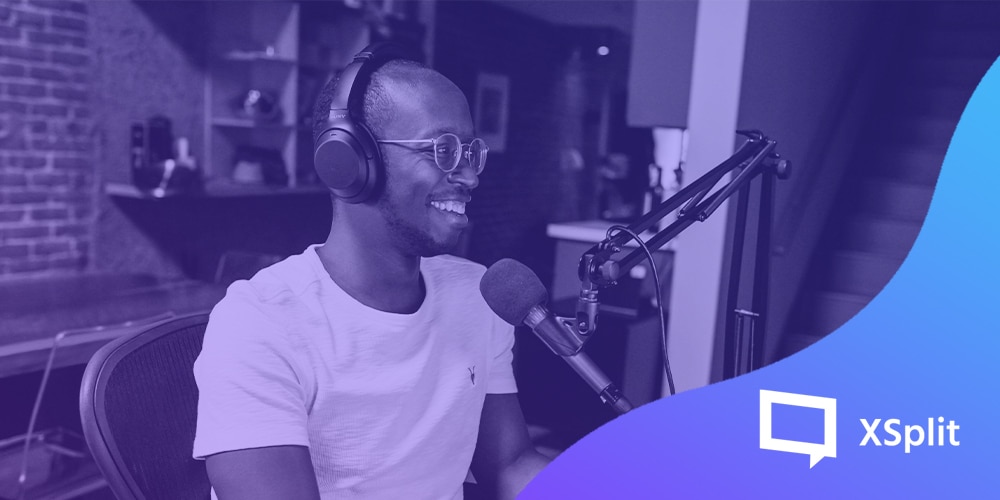 Streaming can seem like it's a pursuit purely for showcasing your skills in the videogame world but more and more people have seen it for what it is, a medium just like television with the ability to go live whenever and wherever you are. Got an idea you think might work in a live environment? Live streaming may well be the avenue for it! Looking to diversify what you already do on your channel? We've got some ideas for you!
Podcasts
Live recordings of podcasts have become more and more common and a big factor in this is how much easier it's becoming! With programs like Skype supporting NDI and XSplit Broadcaster not only supporting it but coming ready with pre-made templates to get you started it's never been easier!
One of the big advantages of taking your podcast live is the ability to answer live questions directly from the audience who can react in real-time to what you're talking about. Or, as some people do, just make it a live talk show! Interview people, discuss the big topics of the day, and more! The possibilities are endless with what you can do!
Music
Streaming live music might not be the same as being live in the room it can bring a different kind of atmosphere that you can only get on a live stream. It honestly doesn't get more intimate than an artist playing acoustic, to a track or a full electronic set with the chat getting excited when you pull a deep cut out. Also, why not take some questions from the chat while you're there? Discuss the process of the songs creation, answer questions, and connect directly with your audience! Devin Townsend is one artist who has delivered some unique streamed concerts and also shared how he connected everything together!
Not only that, but we've seen a big increase in artists making new songs and showing the process while live streaming. Making a beat or a full song from scratch not only shows how you do your thing but it also involves the community in where the song goes and you have the full story of the song from start to finish, together. Mike Shinoda has been doing brilliant streams in this vein lately, coming up with a theme from the community and making a song around it!
Tabletop
Using the same NDI setup you used for streaming a podcast you could create a live tabletop show! Dungeons and Dragons is the most commonly used ruleset, we've even recently seen The Guild get back together for some live streamed games. Felicia Day, in fact, recently spoke to us about how to get the best out of streaming Dungeons & Dragons.
You can also make your own games, like John Robertson, a comedian known for The Dark Room which has successfully translated to live streams. It's a choose your own adventure where John is the adventure and the chat chooses what happens next to escape the Dark Room. These streams are not only hilarious but they have the feel of a big event where the narrative and story of the night is only the way it is because of the choices you and the rest of the chat have made!
Live Art
Creating art, both digital and physical can be a great way to connect with your audience while you work on something new! Photoshop or similar programs are easy to capture in XSplit so your audience can, much like what we talked about with music, can see your process while you chat or take requests on what you should draw next! I've been a big fan of Doig and Swift, an artist couple who have been doing daily morning streams of what both of them are working on, all on the same screen!
Physical art also translates well in its creation to a live stream, from pottery, making DIY style art with things you've found to electronics are all fascinating to watch and learn from! Beyond teaching, you could slowly build out an exhibit in your room or garage that the chat has been a part of the creation. Every week the room evolves and you could use it as a good opportunity to learn new skills along with the chat that you apply to the art you're creating! All you need is a camera with a mic going into XSplit and you're ready to go!
We hope this gives you some inspiration for other things you could stream to your audience or just open up the idea of what live streaming can be. As we said at the top, think of it like a medium and the possibilities are almost endless! 

Chris Slight
Chris is the Communications & Content Editor here at XSplit. You may find him voicing tutorials, on stage at events around the world, or right here on xsplit.com. Find him at chrisslight.net
More from this Author