The Best Work From Home Apps for Increasing Your Productivity
You've heard it before – to stay productive, you need to treat working remotely the same way as you would working from the office. But to really be efficient, the key is to work smarter not harder. There's no one-size-fits-all answer to increasing your productivity because we all have different lives and lifestyles – not to mention different jobs. But one universal is that the right tools can help you to do more when it comes to your productivity. In this blog, we're going to take a look at some work from home apps that can help you achieve your goals.
Note-taking productivity apps for working from home
For many, being productive while working at home means staying focused and not getting side-tracked by an interesting podcast or Netflix show. For others, productivity is all about being able to find what you need quickly – from emails to meeting notes. For both types of home workers, there are work from home apps to help.
The Evernote note-taking app can help you organize everything from recipes to audio files. It allows you to capture notes through writing, audio, photos, pdfs, digital sketches – almost any way of recording information. Type in a word or key phrase and Evernote will search through all of your documents and images for that search term. You can also use it to share notes with others, and collaborate on creating and editing documents.
Microsoft OneNote is another note-taking app, designed to sync up with other Microsoft products. You can insert text, images, and other types of documents onto a page and then move them around – and it's particularly useful for linking up with Microsoft OneDrive and Outlook. It also comes with a host of special features, like allowing you to sync up audio recordings of lectures with the notes you take.
If you're more familiar with the Apple universe, you could use Apple Shortcuts instead. This app allows you to automate a series of actions, such as automatically putting your phone on silent when you reach the office, or when you have a meeting.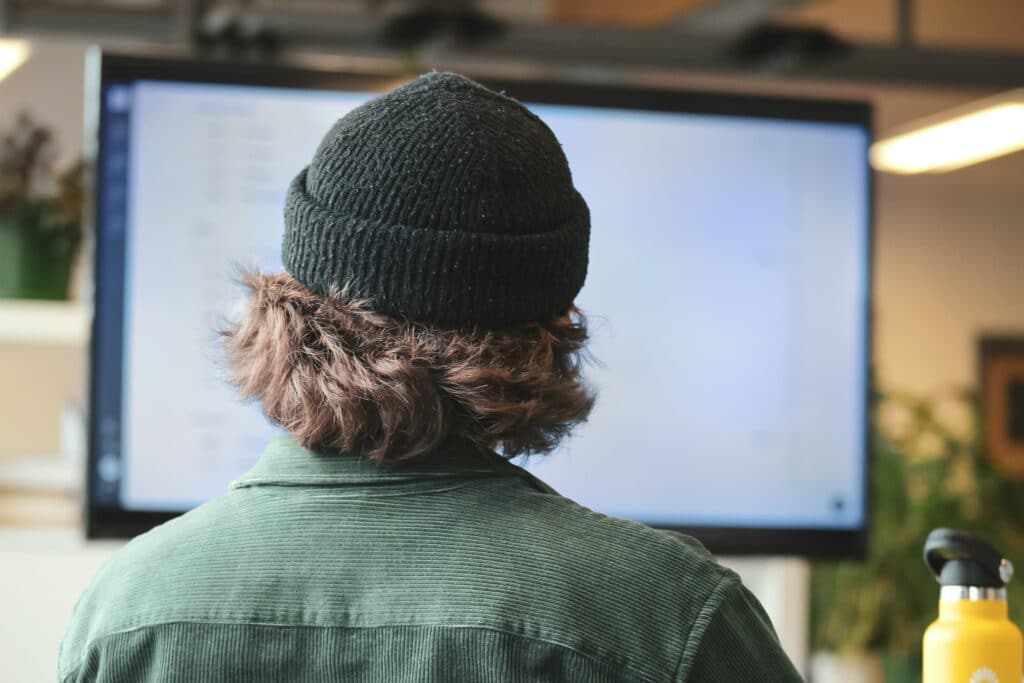 Become an organizational wizard
Is your 'to-do' list written on scraps of paper scattered all over your desk? If so, you may want to consider Todoist (pronounced to-do-ist, rather than rhyming with 'moist') which makes our best work from home apps. This electronic to-do app allows you to create joint lists with other people and can handle up to 80 projects. The paid plan includes reminders, labels, and the ability to add comments to tasks.
Organisation also extends to your computer desktop. While some people keep their desktop tidy, others struggle to maintain a carefully organized or hierarchical folder structure. X1 Search can help, with an app that allows you to quickly find anything on your computer. X1 will search through your desktop, email, calendars – everything – for that elusive file you could have sworn was right there.
Apps for creative collaboration
Workplace tools for collaboration and communication are transforming how teams get work done together. But there is more out there than Microsoft Teams and Slack. While those are great apps, they don't always suit smaller teams.
If you are looking for a work from home app that can create diagrams and will also support collaboration, you could try Lucidchart. With very reasonably priced accounts for teams of three people, Lucidchart allows you to create and share diagrams, allowing more than one person to work on a diagram at the same time. It also comes with a huge template gallery.
Asana was one of the first workplace tools for collaboration and communication and it is still one of the best. It works a bit like a collaborative to-do list app with a host of features that will help your team stay on track and stay productive. Unlike apps that focus on projects, with defined start and end dates, Asana lets you keep track of ongoing work.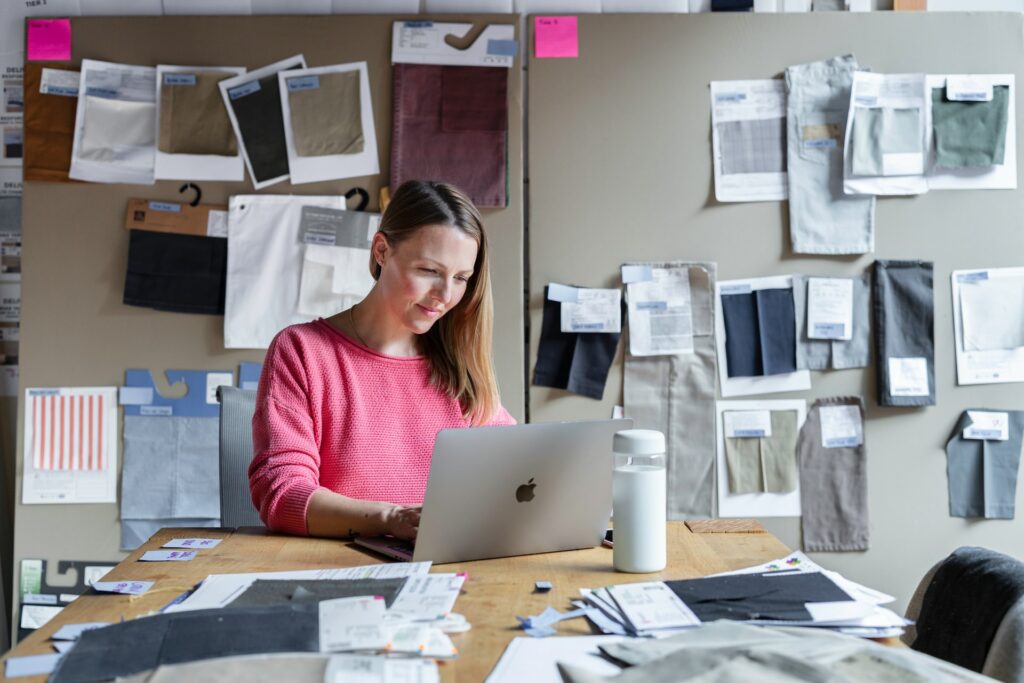 Apps to make your presentations picture perfect
Tired of creating Powerpoint presentations and wishing you could do more? XSplit Presenter might be the work from home app you need to make your slideshows come alive. Our presentation app lets you give a professional presentation that keeps your audience engaged, entertained, and most importantly, informed!
XSplit Presenter lets you add personality and flair by easily adding yourself into the presentation and even includes a virtual green screen that removes your background giving your presentation room to breathe while immersing you as a part of it! It also works as a virtual camera in software like Zoom, Microsoft Teams, and Google Meet so you don't need to worry about accidentally showing the entire meeting your desktop!
That's not all though, you can annotate your presentations in real-time with a virtual pointer and drawing tools which can easily let the viewer focus on the right thing at the right time. It also lets you answer questions immediately and elaborate on what is already in your presentation. Which, speaking of your presentation, XSplit Presenter works with your existing presentation so if you're using Google Slides or Microsoft Powerpoint you can easily add that, along with your presenter notes, into XSplit Presenter!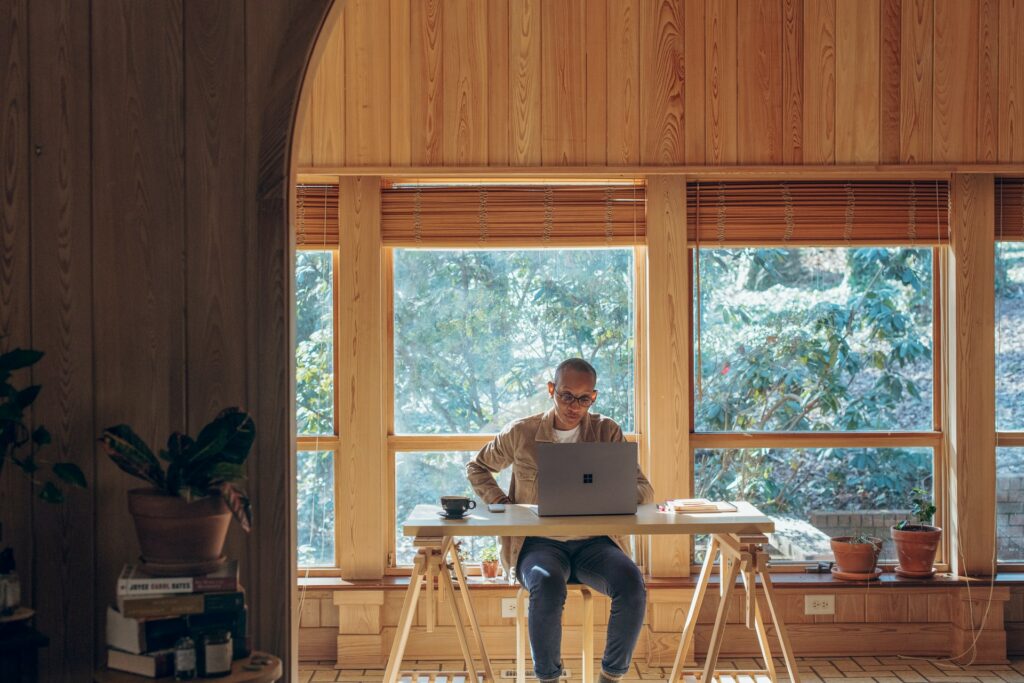 Speeding up your WFH productivity
Are you finding your typing too slow to keep up with your thoughts? SwiftKey Keyboard could help. This is a custom keyboard that works with both Android and iOs operating systems and lets you type by swiping around the keypad, rather than pressing keys the old-fashioned way. It is particularly useful for emailing and writing documents while on the go.
If you are finding it difficult to adapt healthy WFH habits, RescueTime could help. This app is a time tracking tool that records the other apps you use, websites you visit, and even the time you spend away from the computer. You can also classify different sites based on their role in your productivity, and block sites during work hours that are distracting you from your work. This is a great app for those who find themselves just wanting to read that one more news item before getting back to work.
Today's WFH world is no longer just about meeting deadlines, but juggling all of the demands in a way that suits your lifestyle. Whether that's doing fewer rote tasks or spending more time with your family – there's a productivity app for working from home that can help!