How to Create a Productive Workspace at Home
Lisa Magloff
November 30, 2021
3 mins read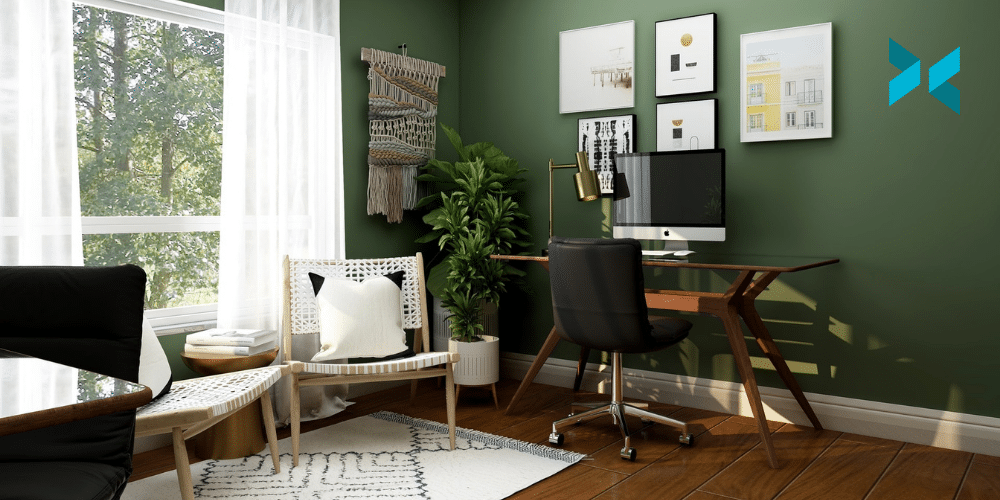 What makes a productive workspace? Most people tend to yield better results when they are in an environment they can feel relaxed in. So, how can you organize the area you have to increase your potential? Perhaps surprisingly, it is not necessarily the latest trends and Insta-worthy set-ups that will win out. Instead, nailing the basics of light, noise and space can be far more important when it comes to creating a place to help maximize your output.
A productive workplace to call your own
Some of us work better in absolute silence, while others need some background noise to help them focus. Whatever the environment you work best in, it's important to make sure you can move around easily. When you become tired or hit a productivity wall, taking a physical break to move around can help you gain a new perspective.
For those with the right space and budget, a standing desk can be a great solution. But, there are other things you can do to build opportunities for movement into your workspace. For example, try placing the photocopier or filing cabinet on the opposite side of the room.
Moving your entire workspace can also help. If you are primarily based in an office, adopting a hybrid working model by clocking in some hours from home can be beneficial for a productive workspace. Also, reshuffling your space can just make things feel fresh and help shake your brain up a little, and get you working!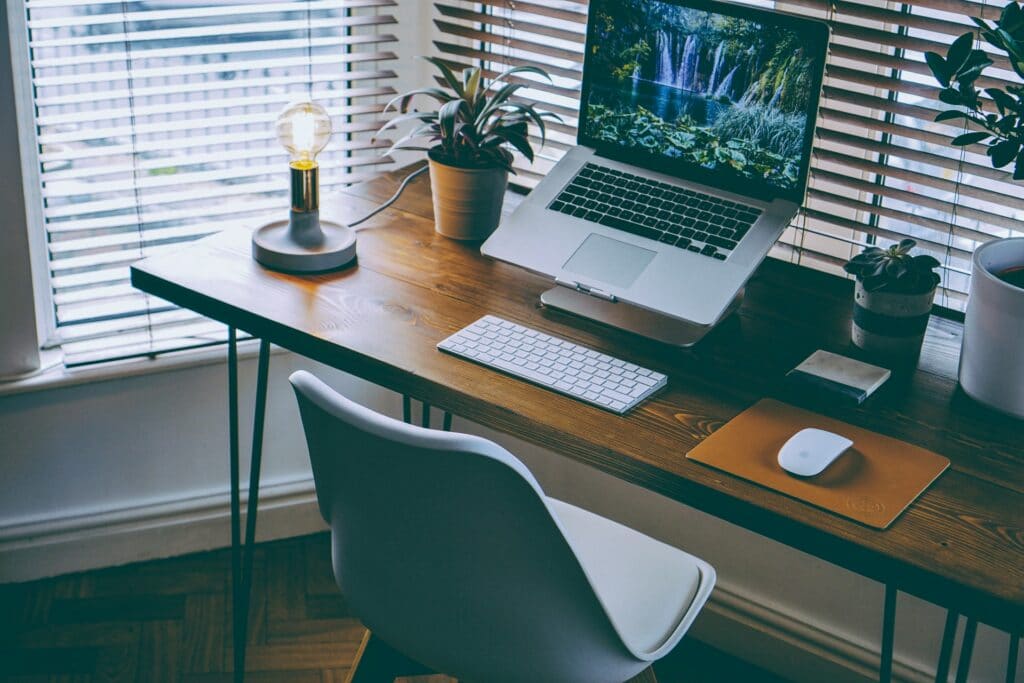 Minimizing distractions
Keeping a tidy desk can help enhance productivity and taking some time to organize your files, gadgets, and paperwork will pay big dividends later on. The same goes for your computer desktop and email. If it's crowded with folders, pictures, and apps to the point where you cannot navigate easily to what you want, your work – and output – will suffer.
Another way to help eliminate distractions is to turn off your notifications and dedicate just a few minutes each hour to checking and answering messages. Tidying everything away at the end of the day also allows you to draw a mental line under your work. This can help you can really enjoy your time off. Because, you know, a big part of a productive workspace is you being productive! Without turning off you can burn out and lose even more productivity!
Getting the furniture right in your productive workspace
An uncomfortable work environment can impact not only productivity but also your health. You don't have to spend a fortune to get a top-of-the-line desk and chair. It's more important that everything is adjusted properly for your body. The best work-from-home setup is one that allows you to type on a keyboard with your arms and hands roughly parallel to the floor with your feet flat and your legs fitting comfortably under the desk.
When it comes to choosing a chair, look for one that offers lumbar support with adjustable height armrests. You may also want to think about the fabric – mesh chairs tend to be less hot and sweaty. In addition to moving around and taking breaks, you can also improve your productivity by practicing proper posture. Rolling your shoulders back and sitting up straight and tall will minimize pain and distraction – and ultimately help you to maintain optimal productivity.
Creating a productive workspace is a combination of understanding how you work best and taking practical considerations into account. Design your space in line with both your physical comfort and personal working style and you won't go wrong. Also, if you're looking to get more time back our suite of apps can make your work life a little easier from creating better presentations to capturing and sending quick thoughts!
Lisa Magloff
Lisa is a freelance writer who has written more than 100 books, specializing in science, tech and education. When not at the keyboard, she can be found messing around with science.
More from this Author