Making the Most of Virtual All-Hands Presentations
Laurence Bogle
February 15, 2022
3 mins read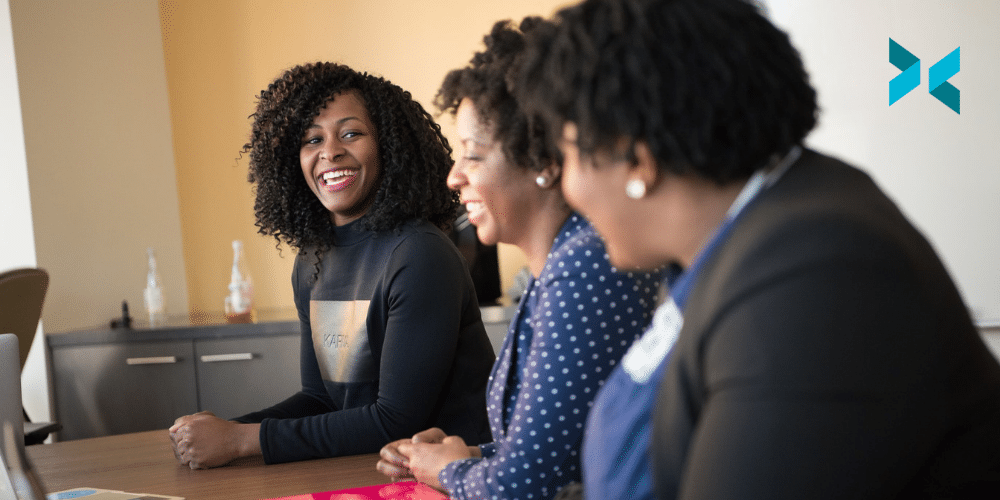 With meetings going digital, you're likely to need to organize a virtual all-hands presentation at some point. But what's the best way to do this? How can you make the most of the available technology? Are there any advantages of virtual over real-world meetings? There are plenty of things to consider and many powerful tools available. So let's run through these questions!
The advantages of a virtual all-hands meeting
After two years of working from home, we're all quite used to attending meetings on Zoom or Teams and some of the big advantages are starting to become apparent. If everyone's joining the meeting from home, it cuts down dramatically on travel time and costs, especially if you have a number of widespread sites. It also means you don't need to maintain an overly large, rarely used meeting room or shell out for conference space.
Plus, if you're broadcasting the meeting with XSplit Presenter, you can also record it to allow anyone who was unable to attend to see it afterward. Finally, going virtual allows you to have more control over what your attendees see – whether that's through video, slides, or other media.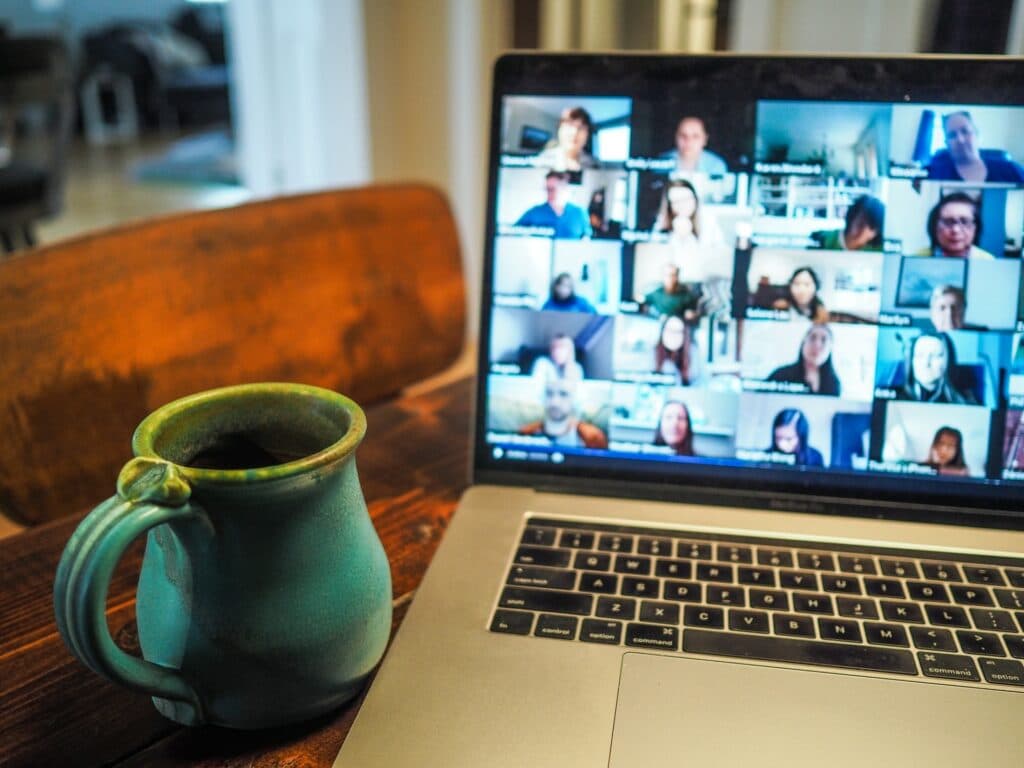 How to make the most of a virtual meeting
If your meeting is going to be virtual, take advantage of the digital format by adding in some media. You could include video clips, animations, or other multimedia to spice things up a bit. Just make sure your slides are interesting and polished since they'll be front and center. Remember to have your webcam on to give a more personal feel to the meeting, and it's a good idea to use software like XSplit Presenter to integrate it with the presentation. By having your feed appear over the top of the slides, it will put a human face to content that might otherwise feel overly businesslike or impersonal. The function to annotate in real-time can also be a clear and engaging way of highlighting the main points. 
Since you know that everyone will be watching on a computer, you can also include things like polls, using a third-party website, to allow people to vote on questions or give feedback. Use the chat system to allow people to ask questions and get involved. Adding images to your XSplit Presenter slides will give them a lot more depth as well. Whether you go for subject-relevant photos or humorous cartoons and memes depends on the feel you're going for with the presentation – or maybe you just want to lighten the mood!
Bring a friend to your virtual all-hands!
Consider having multiple presenters, inviting external guests. Or calling on individual managers to report on their departments in order to break up the meeting and add some variety. If you can add multiple webcam views to your video stream, that can help too. But consider checking that the feeds have a similar feel with regards to lighting and quality – it can look quite strange if one presenter is well lit and clear and another is in pixelated shadow. 
This advice applies to backgrounds as well – virtual backgrounds are fine, but they can look strange and distracting if the lighting is completely different and looks wrong. If you're superimposing your webcam feed onto your presentation, XSplit Presenter will allow you to use a transparent background so the slide is visible around your head. This also lets you move out of the way if your face covers any of the content!
Virtual meetings have a lot of advantages, especially with the help of today's technology. They can cure a lot of the logistical problems of trying to bring people together, but it's worth putting in the effort to ensure that you're making the most of them.
Laurence Bogle
Laurence is a freelance content creator, specializing in photography and gaming videos. He also enjoys skiing, track days, and amdram, and is looking forward to getting back on the piste, the racetrack, and the stage when the world returns to normal.
More from this Author