Improve Teaching with XSplit Presenter
Andrew Rainnie
January 19, 2022
2 mins read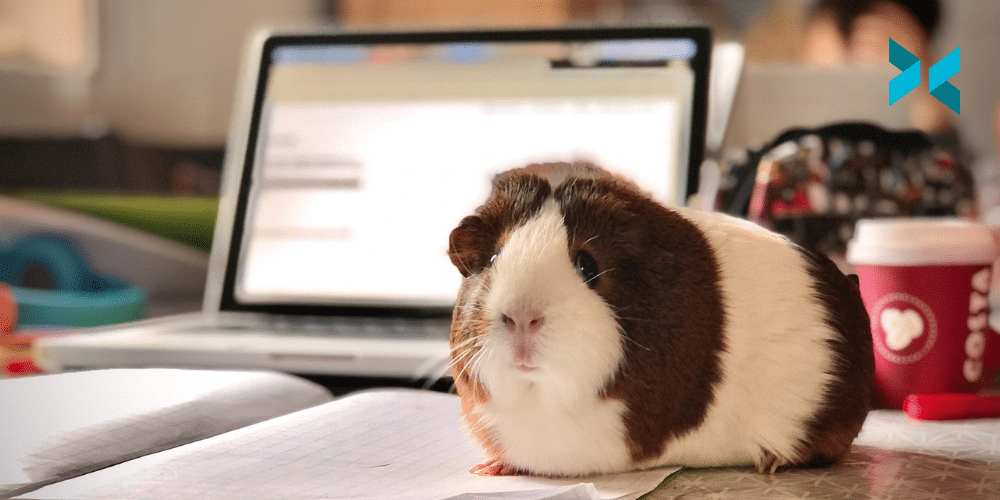 When the Coronavirus pandemic struck in 2020, children around the globe were taught at home by teachers using video conference software such as Zoom or Webex. And, though students have now largely returned to schools, teachers are still discovering how software and technology can improve teaching methods and help students to focus. While XSplit Presenter can be seen primarily as an online application, it can also be deployed in schools to bring lessons to life in new and exciting ways. Let's take a look to see how it can be used in a physical classroom.
How to use XSplit Presenter to improve teaching
Modern classrooms will have some form of screen that teachers can use to show video clips or images such as graphs and charts. By connecting this to a laptop, teachers can seamlessly move between speaking to a class and displaying their presentation.
Not only can teachers use existing presentation software such as PowerPoint or Google Slides, but they can switch between different sources with ease, allowing for a more dynamic and engaging lesson. This can be achieved with a few simple clicks and allows teachers to select specific windows or applications to share, avoiding any embarrassing faux pas on the desktop in front of their class.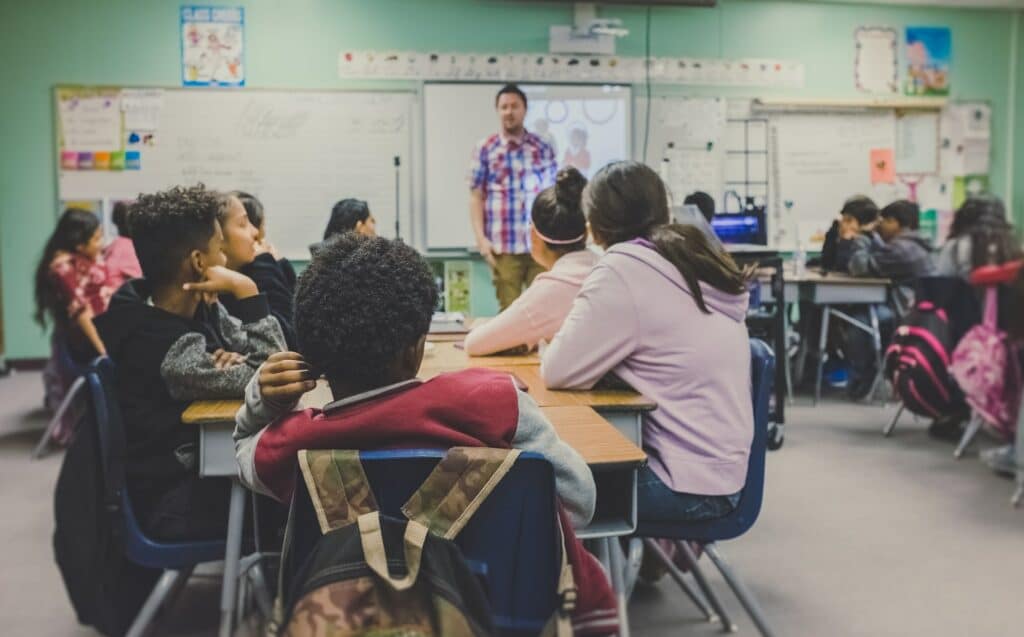 Improve teaching with media
XSplit Presenter has an integrated virtual green screen, which allows teachers or pupils to appear within the presentation. The ability to appear on the screen and interact with what is on the display could prove to be a fun and powerful tool to keep children and adults engaged in the subject being taught.
Another useful tool within the presentation software is the ability to annotate the presentation in real-time, the digital equivalent of writing on the chalkboard. Teachers can use a variety of colors to call out different parts of their presentation, drawing attention to smaller details, or even add reminders to find a solution to an unsolved problem.
How does XSplit Presenter make teaching easier?
XSplit Presenter can help make lesson planning quicker and easier. Rather than having to build a presentation and linking to videos and images for later consumption, you can play videos and display media directly from the presentation during the lesson.
If you need to amend part of your presentation after you've loaded it, you can sync the files. You can also access presenter notes from your original presentation file, so there's no need to be searching through multiple sources while trying to teach the lesson. This will help you to deliver more polished and professional online lessons to your students.
Other benefits of using XSplit Presenter
One of the great benefits of XSplit Presenter is that it not only allows you to present but also stream or record your presentation. This could prove useful for absent students or those self-isolating. You can also use it as a reviewing tool to help improve your own teaching methods or to offer classroom tips to your colleagues.
If, as part of your lesson, you would like a guest to speak to your class, you no longer have to arrange permission for them to enter the school. You can add remote guests through XSplit Presenter, so they can simply dial in through a video call and be added to the presentation to speak to the class. 
Now that you know how to use XSplit Presenter in the classroom, you can explore other aspects of your professional or personal life where it could also be useful. Why not check out this post on how XSplit Presenter can improve your presentation.
Andrew Rainnie
Andrew Rainnie is a freelance content writer, novelist and filmmaker. When not writing or editing, he can be found playing video games or making videos for YouTube and TikTok.
More from this Author