How To Livestream Your Local Sports Event
Tyler Larson
February 03, 2022
3 mins read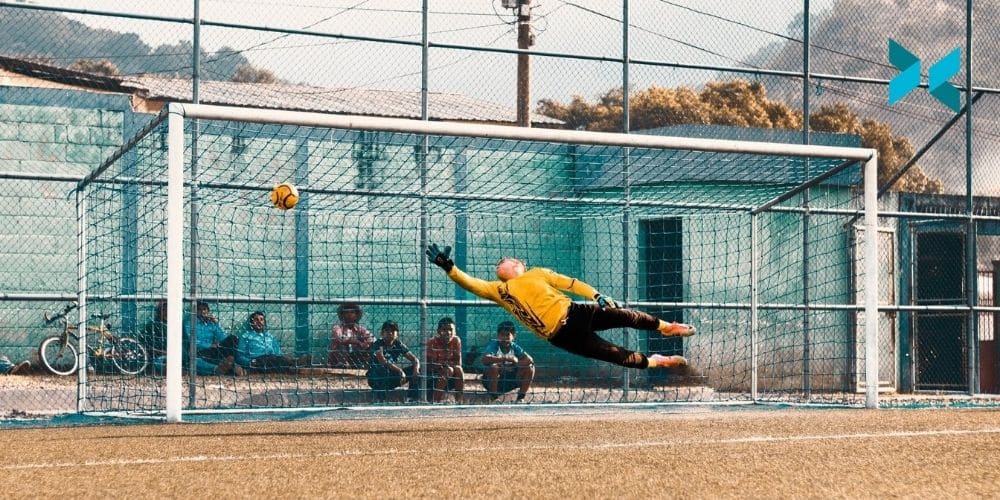 The last few years have seen a rise in the number of real-world teams using live video platforms such as Twitch and YouTube to bring local sports to their fans without the need for traditional TV deals. Streaming your local team's matches live has all kinds of advantages from having highlights to share on social media and attracting new fans, to potential sponsorship deals. And the best news: getting started isn't hard, and the XSplit team is here to walk you through how to livestream your local sports event.
Getting online from the field
It's very unlikely you'll be able to connect to a wired ethernet connection to livestream your local sports event. (the general recommendation you will find). Most recreational fields don't come with built-in WiFi coverage. Even if you do have access, publicly available networks typically don't provide the speed or stability required to stream successfully. It's always worth testing though – connect your laptop to the network and run a basic network diagnostic such as Speedtest by Ookla to check it out. You'll want to have between 4 and 6 Mbps (megabits per second) available on the upload side in order to successfully stream at 720p. This is a resolution we believe is a good trade-off in terms of quality and compression.
If you don't have that, don't worry, it's not game over yet! 4G LTE connection speeds can run between 7 and 16 Mbps on the upload side, so using your phone or a personal hotspot to stream is a viable option.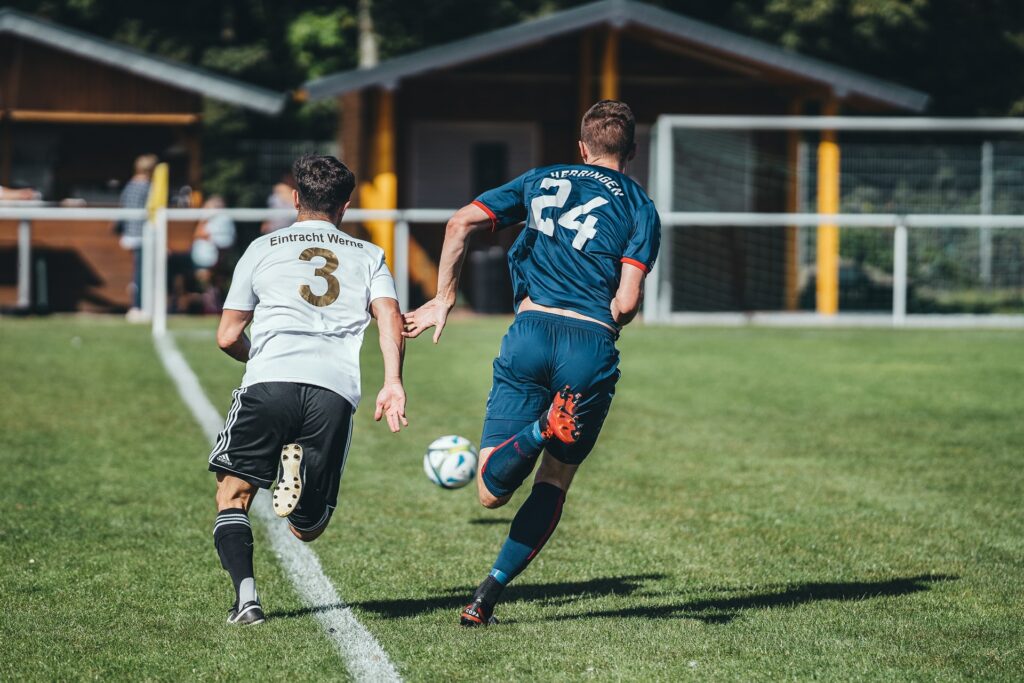 Your phone and laptop are a powerful pair
While it's possible to stream directly to most live video platforms straight from your phone, this generally prevents you from adding valuable visual pieces to your sports team's broadcast like a scoreboard, clock, or team names. It's much better to connect your phone's camera to your computer and use it as an input source within your live streaming software of choice. Connecting this way allows you to capture the action with your phone, but also add additional elements to your stream through XSplit Broadcaster like the ones mentioned earlier. XSplit actually has an app for seamlessly integrating your phone's camera into your XSplit Broadcaster stream – XSplit Connect: Webcam.
Audio and commentary for your local sports event
Another great thing about running a stream through your computer is having high-quality, live commentary. You can plug a headset or microphone into the laptop from which you're streaming and manage it as a separate audio input. If you're looking to have more than one person on commentary, you could also use a small USB soundboard or audio interface. Something like the Scarlett 2i2 from Focusrite would work well, but make sure the headsets or mics you have can connect to it!
Whichever option you choose, remember that keeping that audio signal crisp and clear is important to your viewers. Test your levels beforehand – in XSplit Broadcaster, the meters are in the middle of the main screen just to the left of the microphone icon and right next to the scene title. Then, if you do need to adjust your levels up or down, this can be done easily by going to Tools on the menu bar and using the audio mixer.
Best camera to livestream local sports?
If you've outgrown your phone and laptop team-up, there are a number of options to upgrade your camera. But we've got you covered: before you buy an upgrade, check out the XSplit team's Ultimate Camera Buying Guide for Content Creators.
Also, don't forget that your new camera may not have the ability to connect wirelessly to your laptop and that your laptop likely doesn't have a video input of its own either. You'll need to return to a more traditional camera-to-streaming computer setup, likely using a micro HDMI cable to connect the camera to a video input adapter such as the Elgato HD60 S+. One last pro-tip on your live sports streaming setup: you'll likely need longer cables than you would with a typical video gaming setup in order to give yourself more options for camera placement and movement.
Tyler Larson
Tyler is a video industry veteran and livestreaming consultant. In his spare time, he enjoys reading, coaching sports, and futilely trying to play through every game in his Steam library.
More from this Author