Creating Content through Video Games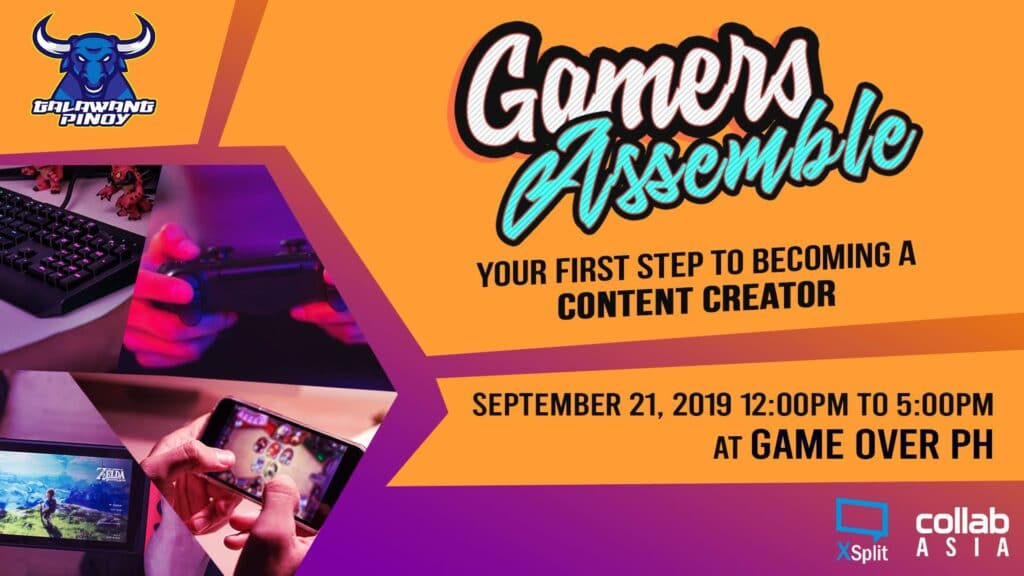 XSplit has recently been active in participating in local events and workshops in the Philippines. Usually, the team sponsors bigger community meet-ups abroad and it's seldom that you hear about the local events scene here in Manila. In its drive to have more social and community visibility – the team strives to be as active in being physically present in the events that we support whenever we're able to.
Streaming being mainstream these days has presented a new wave of curious onlookers who would want to know more about what streaming is and how brands like XSplit can help with the knowledge transfer. More often than not, to non-streamers, streaming can be a technical and arduous task; some might not be interested in streaming games but is interested in what streaming live content can do for their businesses.
In the new age of online media, we have the constant bombardment of content on whichever social platform that we are on – whether we're on Facebook, Twitter, Instagram, YouTube, Twitch, etc. – we are constantly faced with a problem that is too much information. Not everything is entertaining and fun anymore, thus more and more people are opting for a new detox trend of going offline for days, weeks and months at a time.
The stress of our fast-paced internet lifestyle has taken its toll and now people have delved into creating content that they want to consume themselves as a counter-measure, thus the birth of content creators and influencers.
But one does not become a good content creator by just wanting to be one. Thus, supporting this kind of workshop is valuable to the growing demand for learnings for the aspiring content creator. Although locally in Manila, these workshops are supported by companies and brands who believe that new-age content can come from these talented individuals who have good vision but lack the how-to in making their ideas into reality.
In full support for the newly anointed gaming content creators of Collab Asia in the Philippines in partnership with BrenPro TV and XSplit brought the first of many content creation workshops in the country.
We hope that these small steps create a ripple of encouragement for those wanting to enter the streaming realm – whether for video games, business or education. We hope that XSplit can be part of your content creation journey from here on and beyond – the current offer in our suite of software is geared towards those who want to create content and share it with the world. If you have any questions, simply join our Discord server, chat with us on socials or connect with our support team via xsplit.com/support.