Challonge Integration with XSplit Broadcaster
Kevin Kim
April 24, 2017
1 min read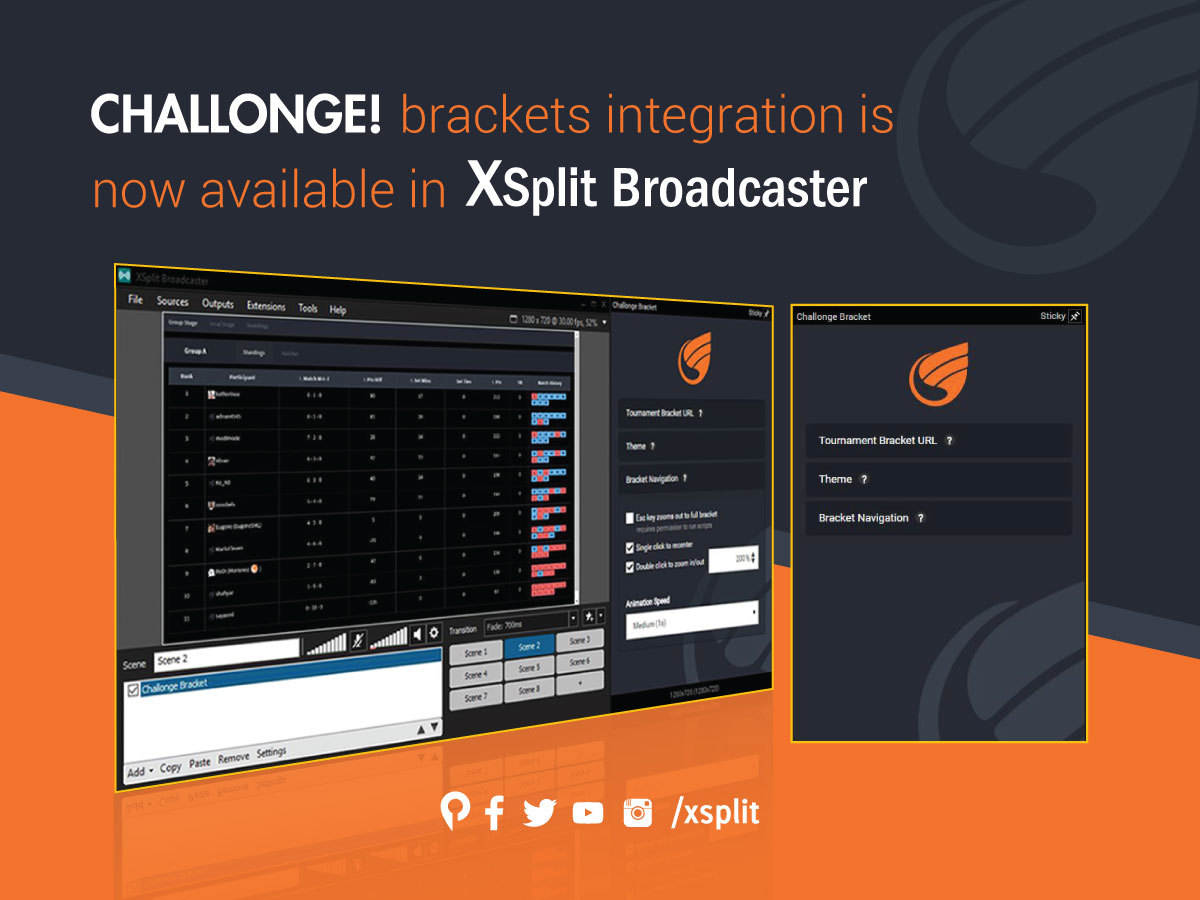 If you've been catching up to our presence and support for the recent competitive gaming scenes including some of the major esports venues, many tournament organizers were thrilled to use the Challonge tournament bracket management services for the competitors at the venue and for stream viewers at home.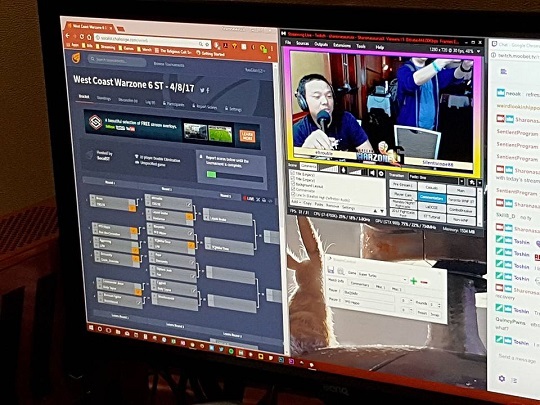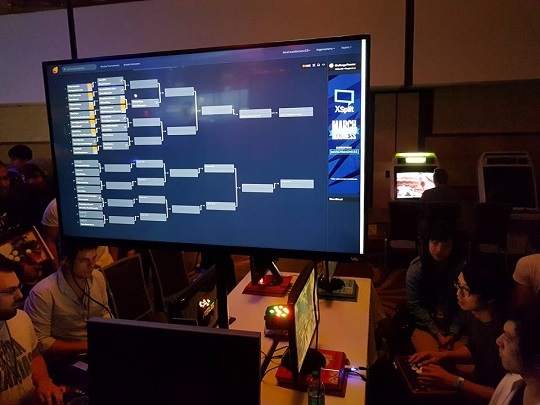 While the Challonge integration sounds awesome for the stream director to communicate with the tournament bracket organizers, their only current solutions were to either use the 'screen capture' feature or for more advanced users, to use the 'webpage url' feature within XSplit Broadcaster.
With the announcement of the recent XSplit 3.0 Public Test Release (more info here), we are trying to implement an actual Challonge bracket viewing plugin to be built into XSplit Broadcaster.
This will allow the stream directors to instantly focus and zoom into the current topic of involved players within the bracket while commentary personnel and their team can fluidly transition with natural conversations and transitions to prepare for the upcoming queue and schedule.
For those who'd like more vocal and visual insight for this upcoming plugin, our product manager and the stream tech guru of the global Fighting Games Community, Victor 'Spooky' Fontanez will guide you through the instructions on how they can be implemented for the modern esports and in any competitive atmosphere, which your deserving viewers will definitely appreciate.
Kevin Kim
XSplit community manager for Korea and Australia. Translator for Korean. Mainly involved with the Fighting Game Community. General tech support for all XSplit products for individuals and organizations. Assistant for many stream productions involving XSplit products.
More from this Author