Celebrating VCam 2.0 Release With Intel & Lenovo Giveaway
XSplit VCam is the ultimate background removal tool and the release of version 2.0 has further solidified that. Powered by the Intel® OpenVINO™ toolkit and accelerated by Intel® Deep Learning Boost, XSplit VCam is the perfect app whether for remote work purposes, or content creation. But don't just take our word for it, go check this out to hear what people are saying about the latest update. 
To celebrate this milestone, we've partnered with Intel and Lenovo to bring you a sweet giveaway where you can win a Lenovo Ideapad Creator 5 and an XSplit Premium lifetime license.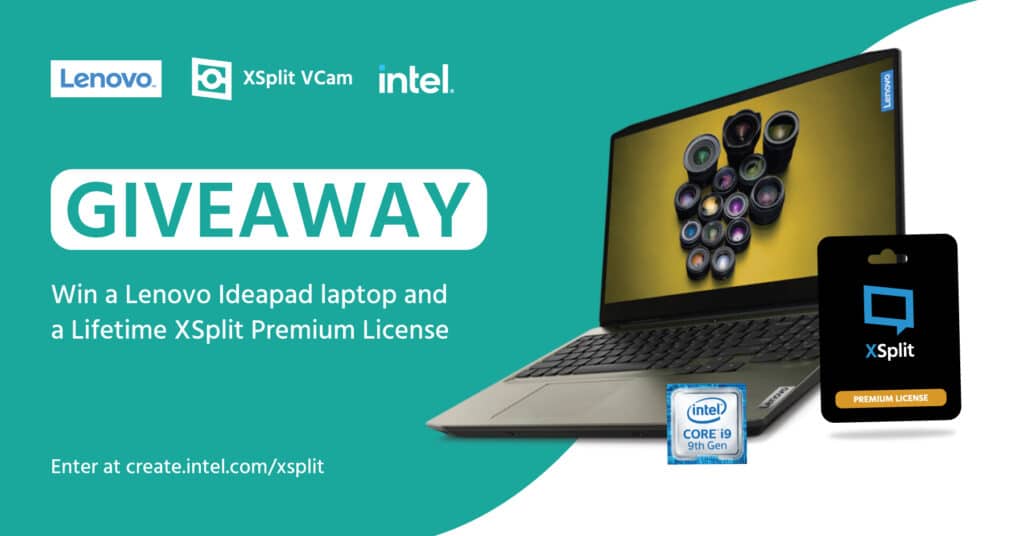 The mechanics are simple, all you need to do to become eligible is to fill out your details so you can be contacted if you are one of the two lucky winners! Are you ready? Head on to create.intel.com/xsplit to get started.
What is Intel® OpenVINO™?
OpenVino is a toolkit based on a convolutional neural network that facilitates a deep learning model from a framework and deployment using an inference engine onto Intel hardware. You can learn more about that and how it works here.
This toolkit powers VCam's machine learning capabilities that allow the app to continuously improve its AI detection over time. This, along with some of our recent optimizations, allows for superior background removal and replacement performance compared to the competition as we've detailed here. 
If for whatever reason you're still using the old version of XSplit VCam, it's a MUST that you update to version 2.0. If you love the previous version, you'll love the latest version even more!