Using Chroma Key in XSplit Broadcaster
Update: We have released XSplit VCam sometime last year which makes background removal and replacement easier than ever. All the tips and information in the guide below are still correct however we highly highly recommend you to check out XSplit VCam at xsplit.com/vcam.
---
Welcome to the XSplit Workshop, a series where we provide tips to help you get the most out of your broadcast.
This edition will focus on one of tools that can enhance your production in a variety of ways, chroma key!  We've also prepared a video that goes over the various topics in this blog, which you can see below.
Chroma keying is a technique commonly used in video production that involves compositing two images or video streams together based on color hues. In other words, it is used to place an object in the foreground into a new background.
Before Applying Chroma Key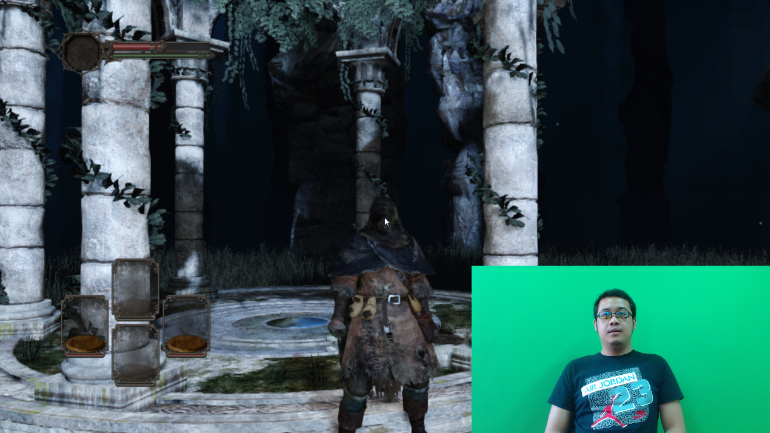 After Applying Chroma Key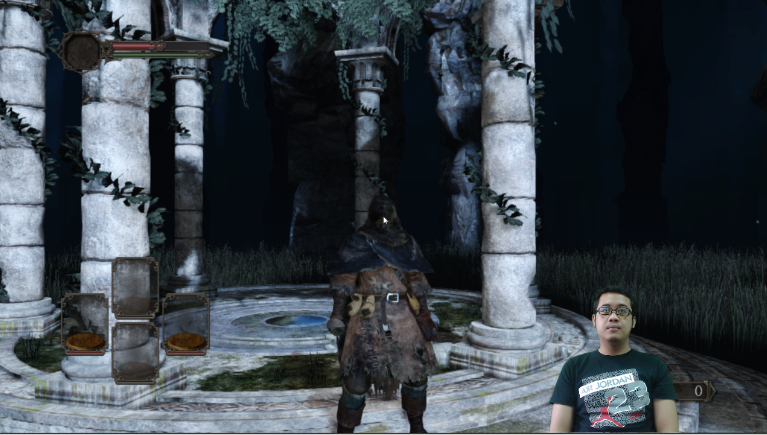 Chroma Key with Camera Sources
The most common use of chroma key is to place a camera source (via webcam or captured camcorder) into the game play feed. In other words, you can immerse yourself into the game!
A few prerequisites and tips for chroma key:
You will need a backdrop that is a solid color, preferably one that is one of the commonly used chroma key colors (red, blue, or green).
Wear clothing that is a different hue than the backdrop color. If it is a similar color, then your clothing will likely blend into the background as well. Unless that is an effect you are going for!
Make sure that your backdrop is well lit and is as smooth as possible (wrinkle-free) to help improve your chroma key results.
Turn off your webcam's auto adjustment of focus, exposure, white balance, and gain.
After setting your hardware up, you'll need to do the following to activate chroma key in XSplit Broadcaster:
Add your game play source to the scene.
Add your camera source.
When your camera source is adjusted, place it on a higher layer than the game play source (you can adjust this in the source list in the bottom left corner of XSplit Broadcaster).
Right click on your camera source and, in the menu that appears, click on the color tab and then click on the chroma key option to activate it.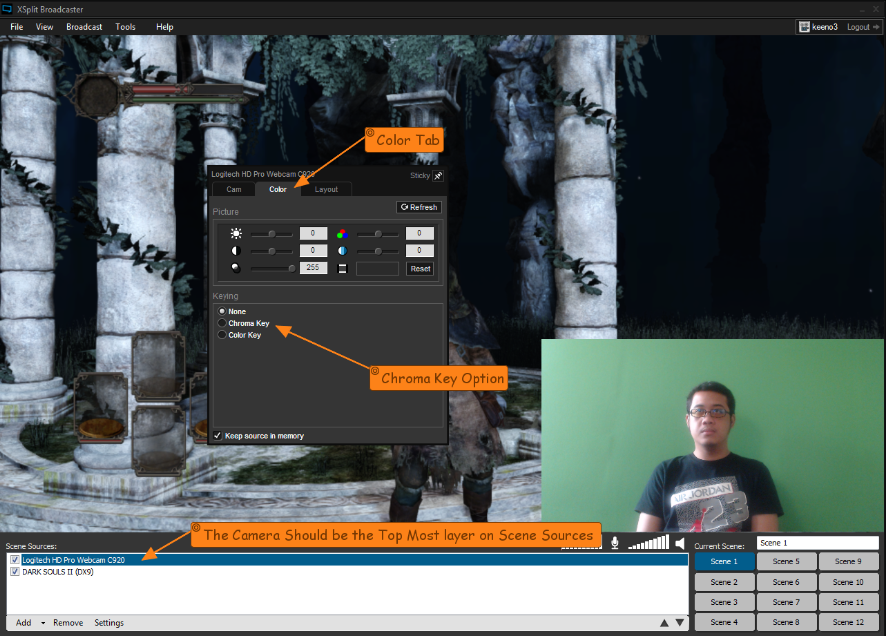 Chroma Key Settings
When you activate chroma key, you will receive access to a variety of options: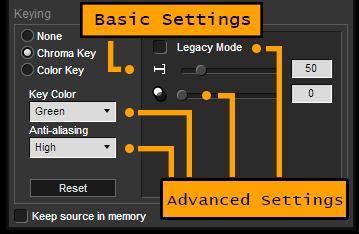 Basic settings: The primary setting you will have to adjust is the threshold setting. The threshold sets the level in which the selected key color is removed. Setting the threshold too low may result in jagged edges around the keyed object, while setting it too high may let too much of the key color show through an create a distorted looking chroma key effect.
Advanced settings: These settings are only for advanced users who need very specific tweaking on their chroma key settings. Key color is changed to match the color of your back drop. Anti-aliasing levels help smooth out the edges around the object that is being composited into the new background. The exposure slider can help minimize noise or distortion in the chroma key output. Activating legacy mode opens the chroma key menu from XSplit Broadcaster version 1.2, which offers another variety of options to fine tune your chroma key settings. Please note that we only recommend using legacy mode if you absolutely can't get your desired chroma key results with the standard options.
Chroma Key with Other Sources
One of the hidden features of XSplit Broadcaster is its ability to apply chroma key to a variety of sources. One example is to use chroma key on specially designed videos to turn them into a video overlay. Currently, a variety of Twitch broadcasters are using notifications that pop up whenever someone follows, donates, or subscribes to their channel.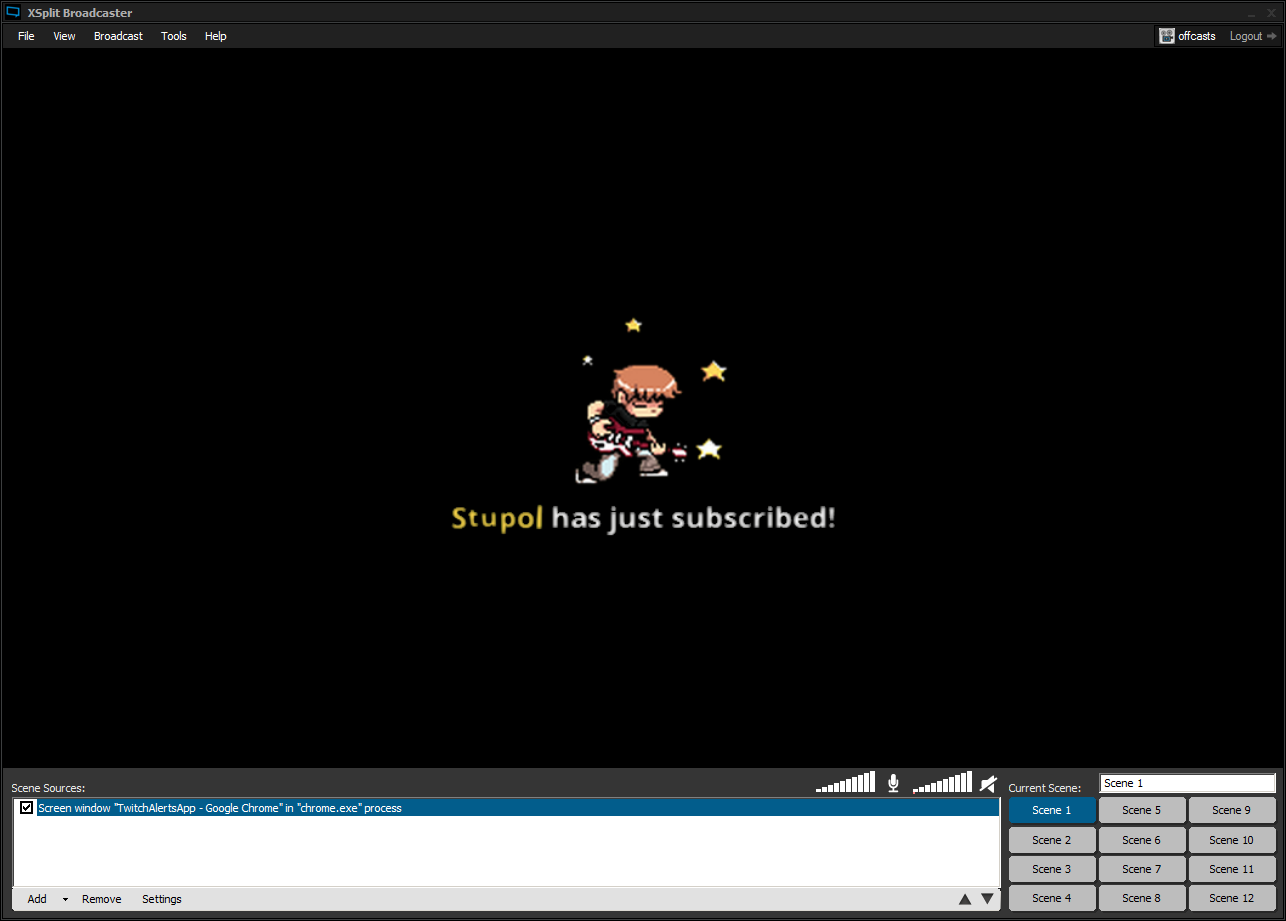 Subscriber notifications are added by using a variety of tools such as Nightdev's subscriber alert, tnotifier, twitchalerts, etc. These tools open a browser or process window when activated. This window is added to XSplit via screen region or window capture.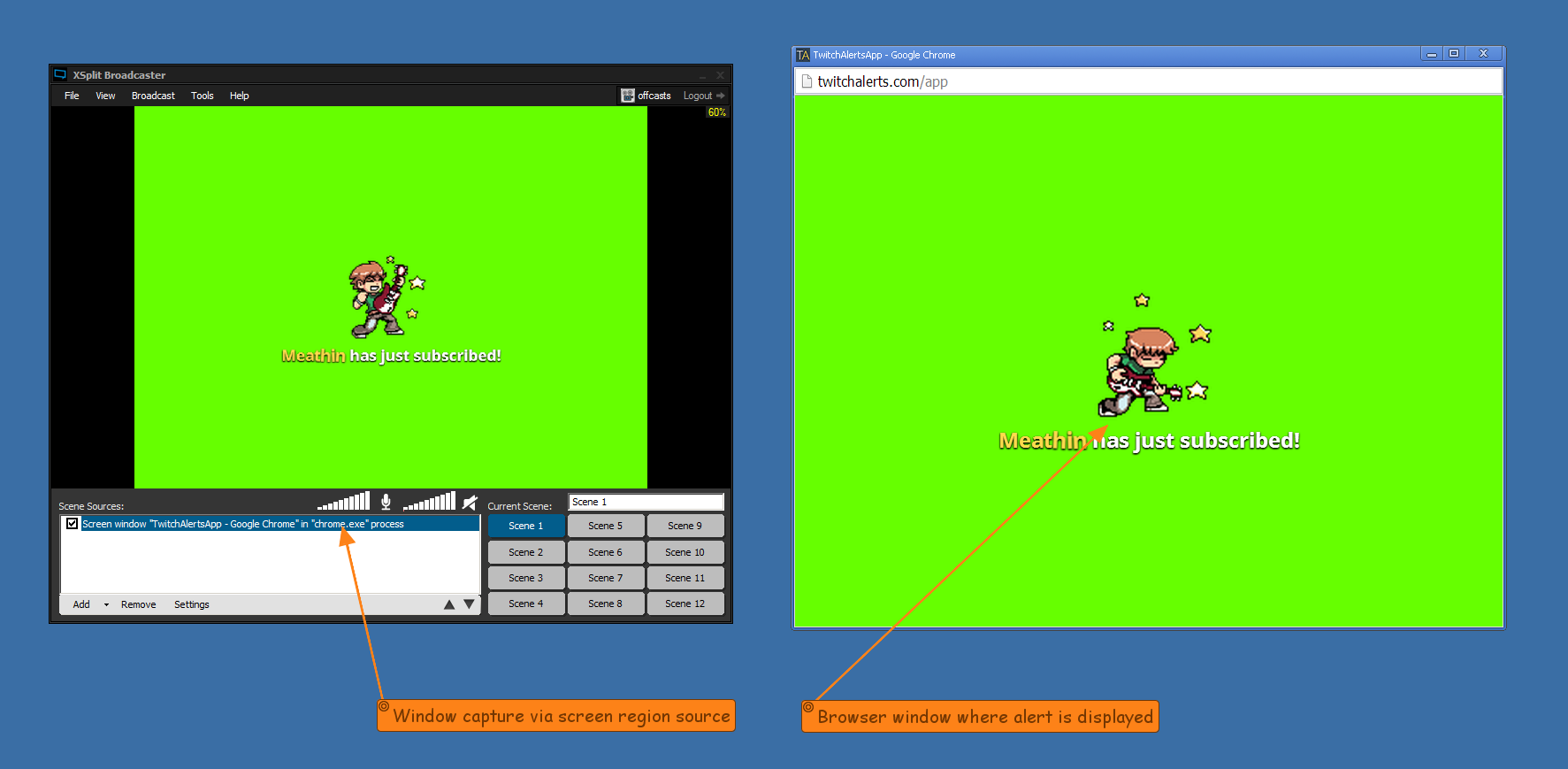 After this is complete, enable chroma key by right clicking on screen region in the source list, click on the color tab, and activate chroma key. The good part about using chroma key with other sources like Twitch alerts is that they are usually designed to work easily with chroma key.
That's it for this edition of the XSplit workshop. Hopefully you've learned a lot about chroma key and have some interesting ideas of your own on how to use chroma key. We'd love to see how you use chroma key or helpful tips in the comments!