XSplit VCam Tips and Tricks
We've recently launched XSplit VCam, the most advanced webcam background removal tool available! While XSplit VCam is relatively easy to set up, this guide will offer some tips and tricks to get the most of the app.
Optimizing XSplit VCam
To get the best performance out of XSplit VCam, make sure you are position in a well-lit area.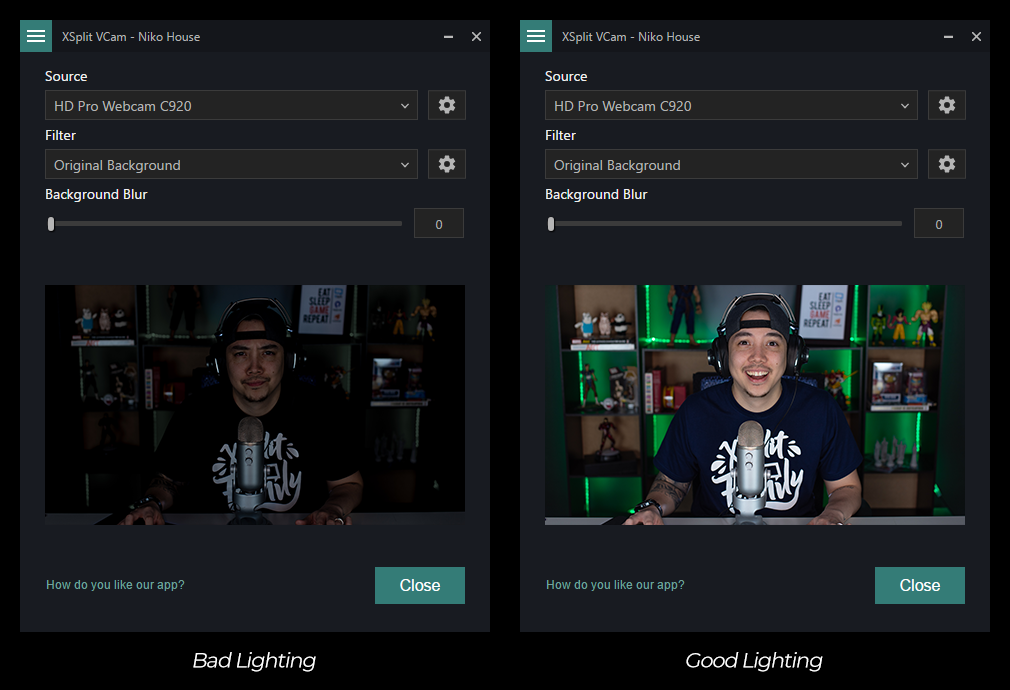 Make sure you are centered in the frame of your camera, you can use XSplit VCam's preview window to help with this.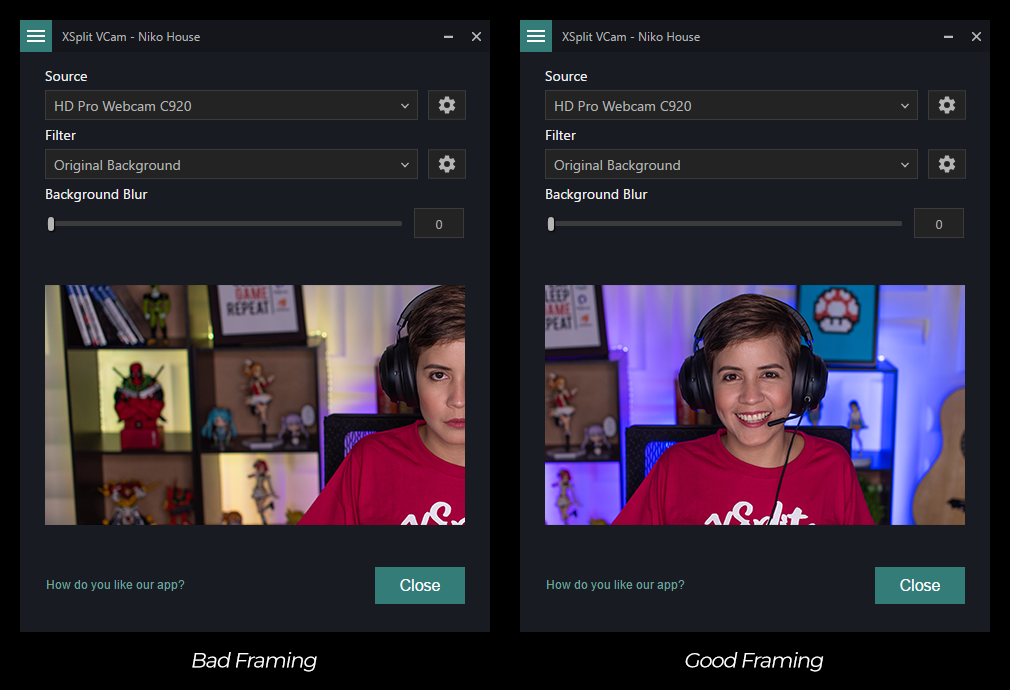 If you still aren't seeing results you like, try re-calibrating XSplit VCam. Calibration can be accessed from the top left menu in XSplit VCam.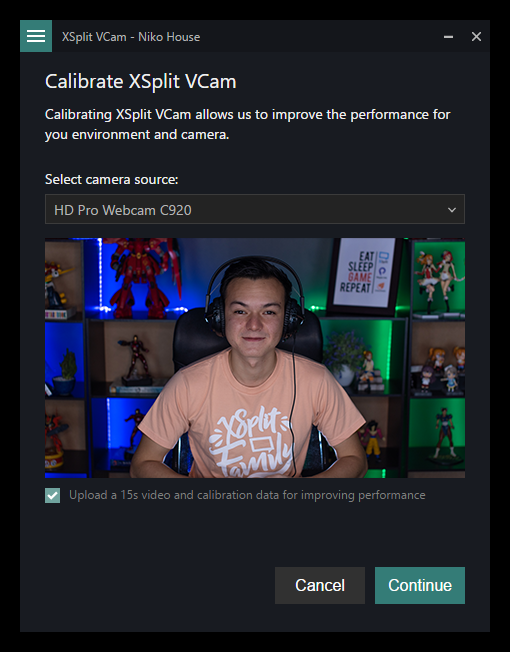 If you are setting a low frame rate or high CPU usage, click on the gear icon in the filter section to open up additional filter settings. Here you can set the video quality for XSplit VCam and what device will be used for hardware acceleration. If you are seeing high CPU usage, make sure to set hardware acceleration for any available GPU.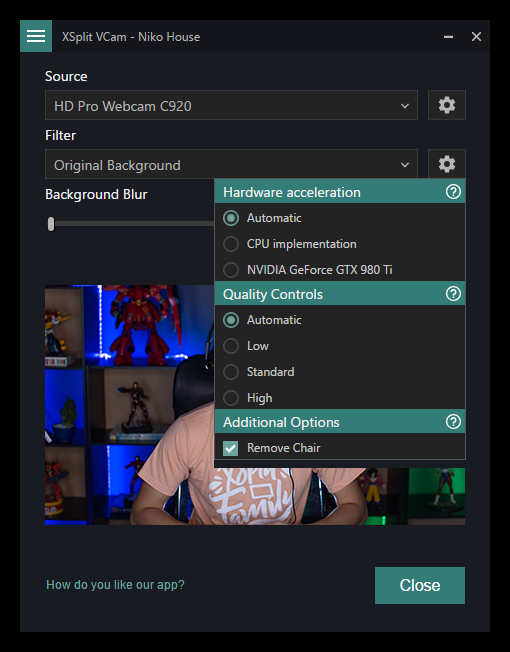 Background Blur with Background Replacement
Whenever you replace your background you can also apply blur to the replacement background.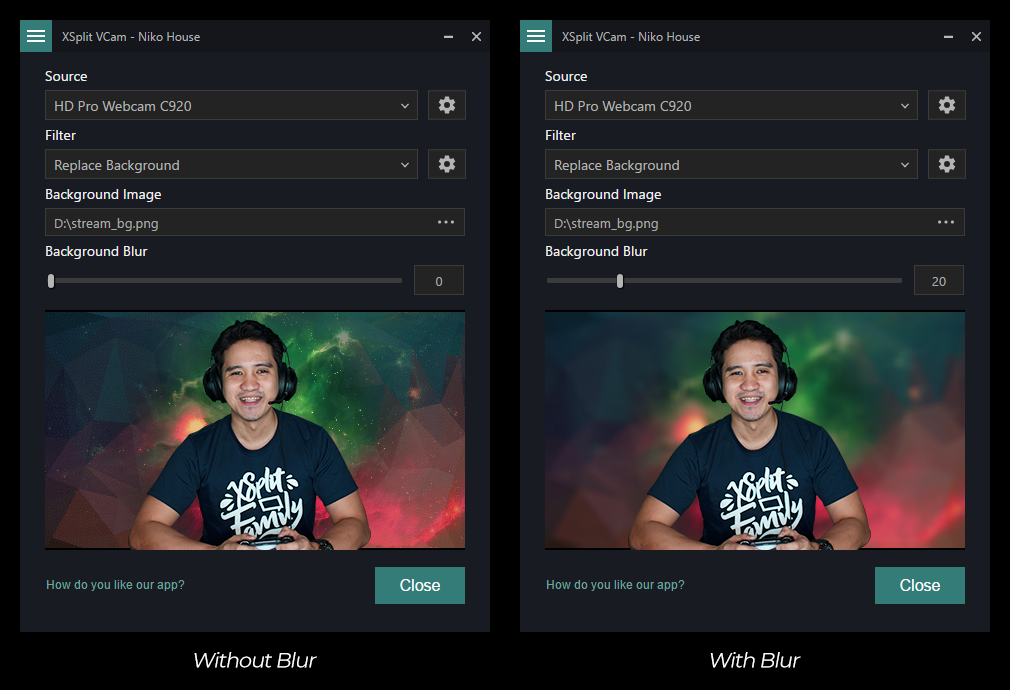 Using Webpages for Background Replacement
When replacing the background, you can select a webpage for use. This can lead to some creative options, such as having a motion background.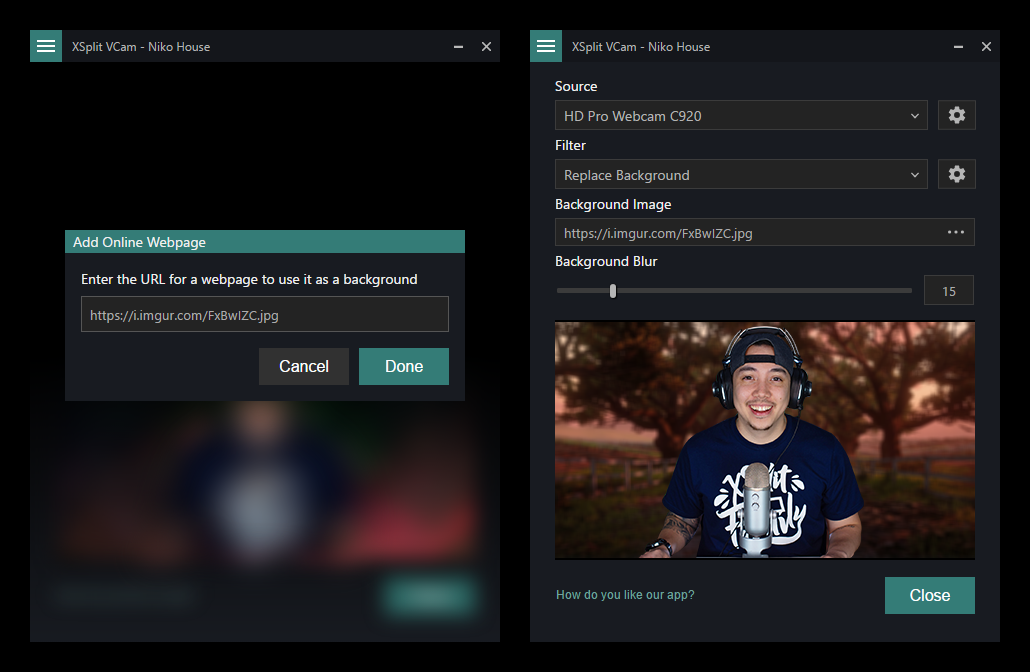 Using XSplit VCam with streaming software
You can use XSplit VCam as a video device in a variety of broadcasting software.
In XSplit Broadcaster you can add XSplit VCam as a video device.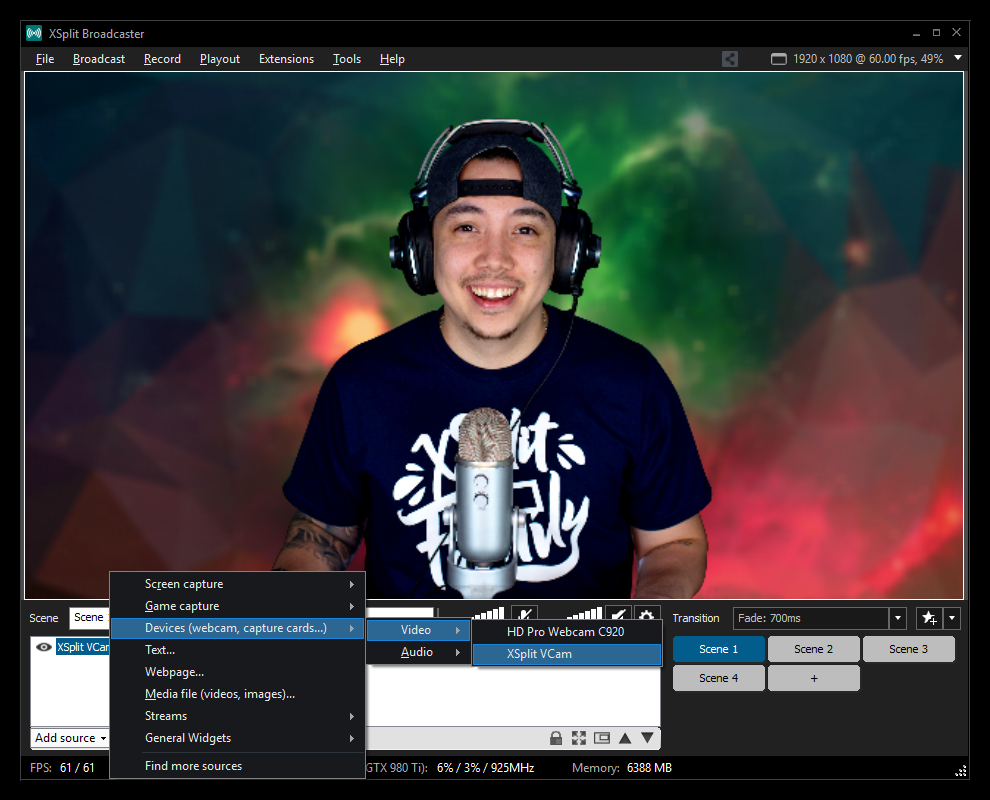 In OBS, you can add XSplit VCam as a video capture device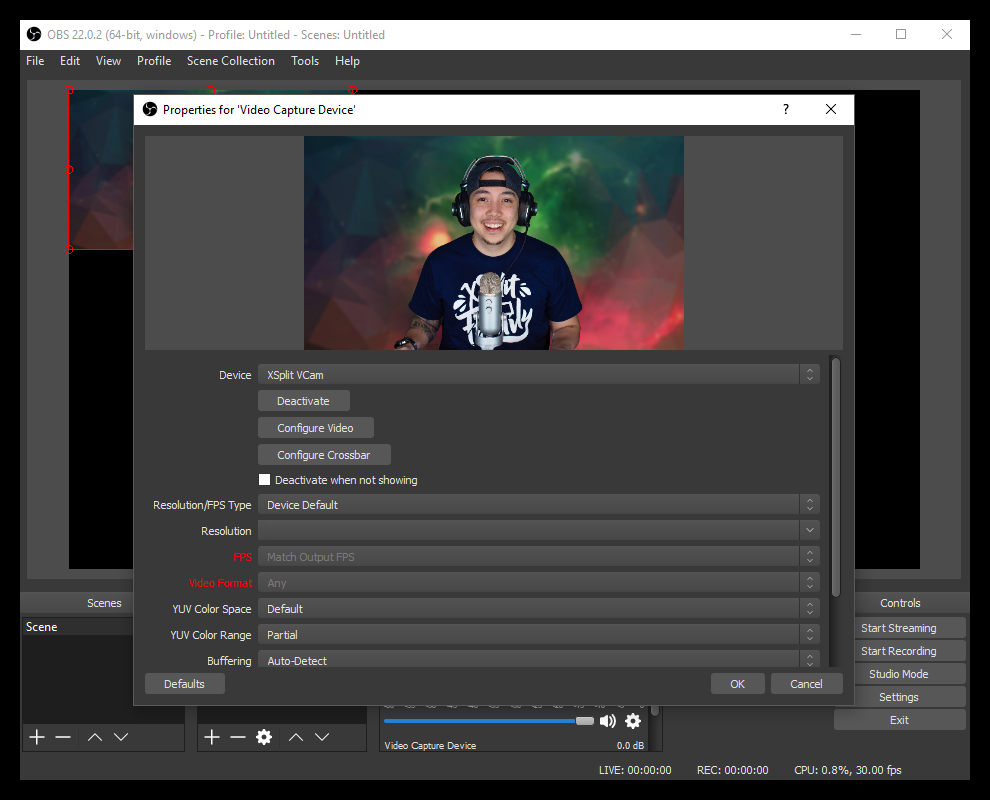 Using XSplit VCam with Video Chat Software
You can also use XSplit VCam as a video source with a variety of communication software. You can use it in Discord, Skype, Facebook Messenger, Whatsapp, Google Hangouts, and many more!

We hope you enjoy using XSplit VCam. If you have any interesting use cases, be sure to share them in the comments or reach out to us on social media. For those who have not tried the app still, you can download XSplit VCam for free.