XSplit VCam on Mac is available now with our new macOS release!
Chris Slight
August 02, 2021
1 min read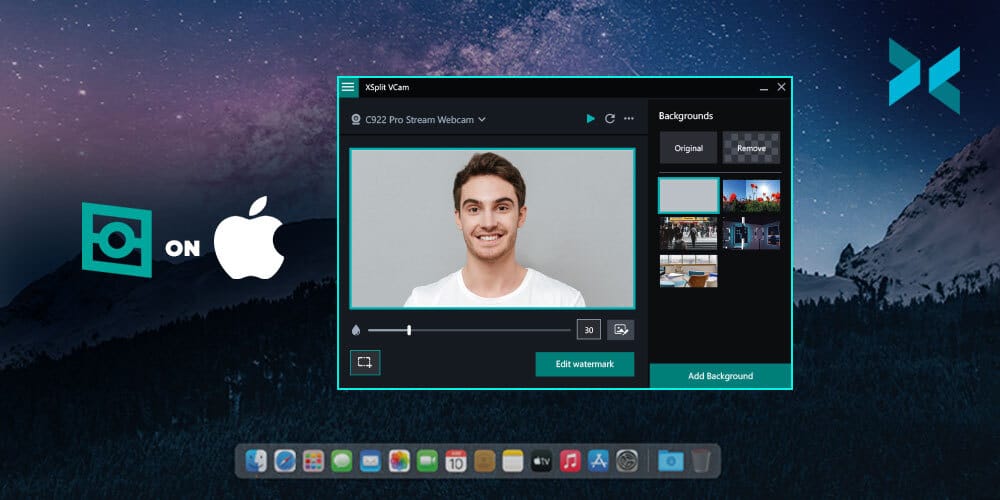 XSplit VCam is now available on Mac! Now you can use our AI-powered background removal and replacement program on macOS devices!
Getting started is easy, head over to the VCam landing page and download and install VCam. You can either log in with your XSplit account or create a new one if this is your first time using VCam. Clicking "skip login" will let you use VCam without logging in, however, this won't be connected to your Premium account, and while can use all the features there will be a watermark.
Now you're in, you can blur your original background, remove it completely or use a media source to replace it with VCam on Mac. You can even add blur to this replaced background if you wish! Find out more about setting up VCam on Mac in our getting started video.
We've been working on bringing VCam to Mac for some time now and this is only the beginning! Be sure to reach out if you have any comments or questions here in the comments section below, or on our social channels. If you're having any problems, our customer support team is available 24/7 (just click the speech bubble in the bottom right-hand corner of your browser window on the support page) right here.
Chris Slight
Chris is the Communications & Content Editor here at XSplit. You may find him voicing tutorials, on stage at events around the world, or right here on xsplit.com. Find him at chrisslight.net
More from this Author