XSplit VCam Holiday Offer
Melvin Dichoso
December 11, 2018
1 min read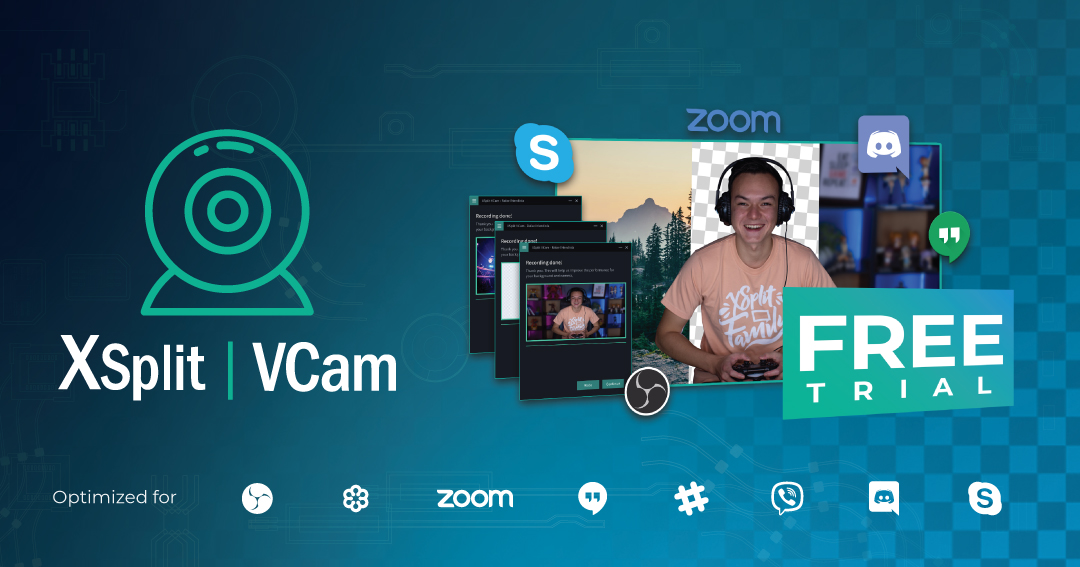 When we released XSplit VCam over a month ago, we're already quite happy with the product as a whole despite it being in an early state. Even with that, we still didn't expect the influx of feedback (mostly positive) from you since we released it, which obviously made us happy but also allowed us to keep on working and making the product better. All of this, despite VCam being only available to existing Premium license holders.
Now it's time to open the gates and let more people in!
VCam Lifetime License & Free Trial Promo
XSplit VCam is more of a utility application which means people are going to be using it with a wide variety of applications. This means purchasing a Premium license just to get access isn't ideal to some.
We're removing that restriction by introducing a separate license for XSplit VCam which will allow users who are not using XSplit for streaming, or even those who are not into streaming, to avail it for a reasonable price. And reasonable it is, as starting today, the XSplit VCam Lifetime License will be available with an Early Access offer of $24.95 until January 15, 2019. That's 50% off!

That's just the first part of the deal and you may be asking "before I pull the trigger and buy, why not give it a try?". Well, to coincide with the standalone lifetime license sale, we're offering a free trial to everyone for a limited-time period only. Head on to xsplit.com/vcam and click the "free trial" button to get started.
Time to get creative and have fun!
Melvin Dichoso
A basketball junkie, blogger, headphone enthusiast, aspiring chef, and traveler wannabe. Does social media and various other stuff for XSplit.
More from this Author