XSplit Sponsors First Blood VII Tournament
Kevin Kim
February 27, 2017
1 min read
Hello XSplit community! I hope your February was super awesome! It is soon to be March and this also means I'm in full preparation for another year of awesome travels to catch up with all the competitive gaming tournaments around the world who produces their shows and tournament matches with XSplit!
;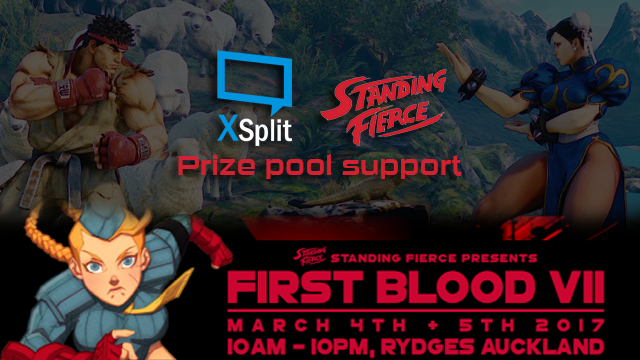 From the beginning of March, I will be at Auckland, New Zealand to participate and to give some shout-outs to our XSplit friends in the Fighting Game community! Because I know that they've been around for many years and have been consistently keeping the competition heated for the old and new players to be part of their great community, I've decided to show them a little support as a Community Manager and as an encouragement for them to keep thriving at what they're passionate for and their future!
First Blood 7 will be held from March 4th to the 5th at the Rydges Hotel, Auckland, New Zealand. If you're in New Zealand and would like to witness some fierce competition in the fighting games scene, make sure to check it out! If not, you can catch all the action at twitch.tv/standingfierce.
Hope to catch up with you all there and many other tournaments around the globe soon!
Kevin Kim
XSplit community manager for Korea and Australia. Translator for Korean. Mainly involved with the Fighting Game Community. General tech support for all XSplit products for individuals and organizations. Assistant for many stream productions involving XSplit products.
More from this Author