XSplit Powers Versus Evil at PAX East 2018
Chris Slight
April 05, 2018
1 min read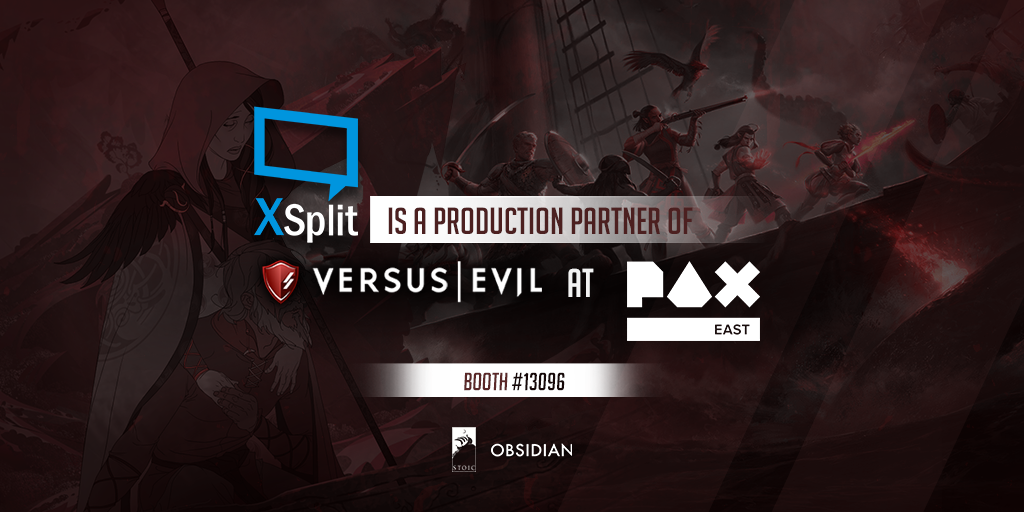 PAX East 2018 is upon us and we are the production partners for Versus Evil who will be hosting what is shaping up to be an amazing stage on the show floor!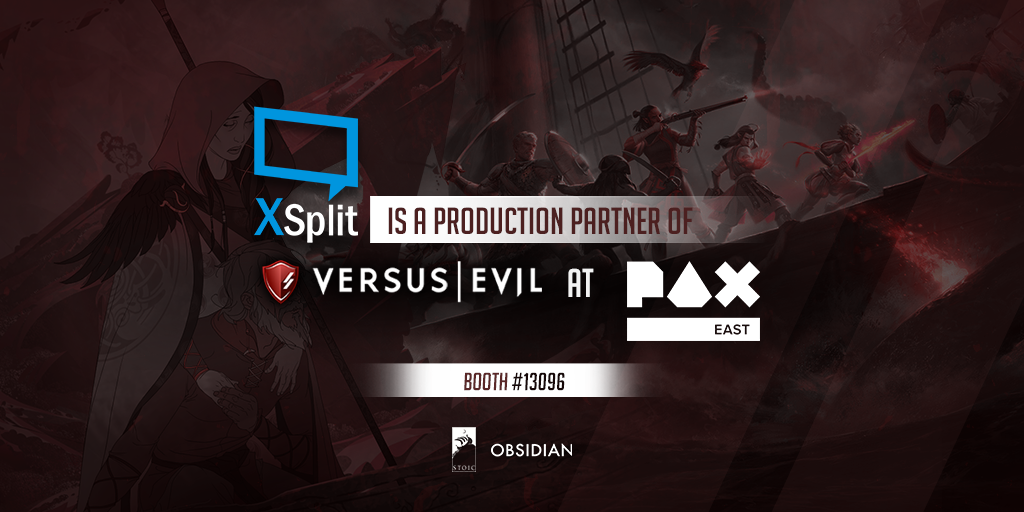 Our dedicated team of Magical Production Wizards will be pressing buttons and turning cameras at exactly the right time so everything looks stunning. You'll find them at booth 13096 and the stream at twitch.tv/VersusEvil will be powered by XSplit. There are a ton of amazing guests, hosts and even XSplit alumni Brandon so be sure to check it out!
Also say hi to AJ (OmoroiYankee) and Kevin (burnoutfighter) will be on the show floor and attending panels so come on over, say hello and maybe walk away with some XSplit swag!
PAX East is always a blast and we can't wait to see you there!
Chris Slight
Chris is the Communications & Content Editor here at XSplit. You may find him voicing tutorials, on stage at events around the world, or right here on xsplit.com. Find him at chrisslight.net
More from this Author