XSplit Gamecaster is FREE for Licensed Users
Melvin Dichoso
February 24, 2016
2 mins read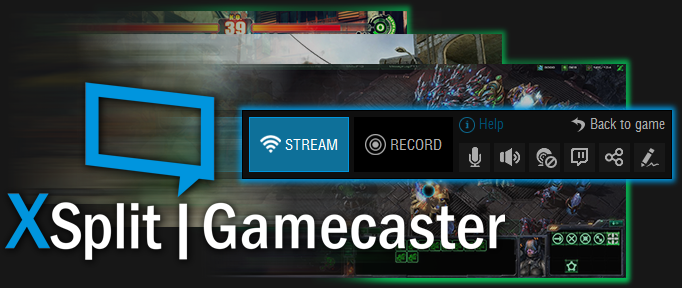 Today, we are pleased to announce the public release of XSplit Gamecaster. We're excited about this product and are proud to announce that it will be FREE for all current paid users. That's right, if you have an XSplit license, you now have TWO products available for just one license!
The last few weeks have been a wild ride, but since announcing XSplit Gamecaster back in January, we've received an overwhelming amount of positive feedback from both the XSplit community and members of the gaming press.
We believe that XSplit Gamecaster will prove to be an excellent addition to our live streaming and recording solutions.
Win an XSplit License and get access to try XSplit Gamecaster today!
To celebrate the release of XSplit Gamecaster, we will be giving out 101 Personal XSplit Licenses via our Twitterand Facebook page every 5 minutes from February 18 16:00 CET & 10:00am EST.
Codes will be distributed on a first come, first served basis every 5 minutes so when you see a code, be sure to visit this page to redeem it.
*IMPORTANT UPDATE 02/19/2014*
We've listened to your feedback and we're going to attempt to continue our wonderful 101 code giveaway, but this time with a few added tweaks:
– Codes will now be distributed through our Twitter & Facebook pages as images. No more copy/pasting, so get those fingers typing!
– We will send out codes intermittently in groups to increase people's chances of winning and to reduce the frequency of Tweets and Facebook posts. Hopefully this means less spam and more win!
– Codes must be redeemed before 28 February 2014 and cannot be redeemed on existing Premium license accounts.
Also, if we catch people code stacking we'll hunt you down, lock you in a basement and carry out cruel and unusual punishments… or just get kind of annoyed and remove the excess license duration. But seriously, this is supposed to be fun! If you know someone that has been wanting to try XSplit, tell them to look out for this cool giveaway on our Twitter and Facebook page and get them involved.
– Happy XSplit Gamecaster Day Everyone!
Melvin Dichoso
A basketball junkie, blogger, headphone enthusiast, aspiring chef, and traveler wannabe. Does social media and various other stuff for XSplit.
More from this Author