XSplit at TwitchCon 2016
We're excited to announce that we will once again exhibit in this year's TwitchCon! The event will be from September 30 to October 2 2016 and we will be having an education booth this year!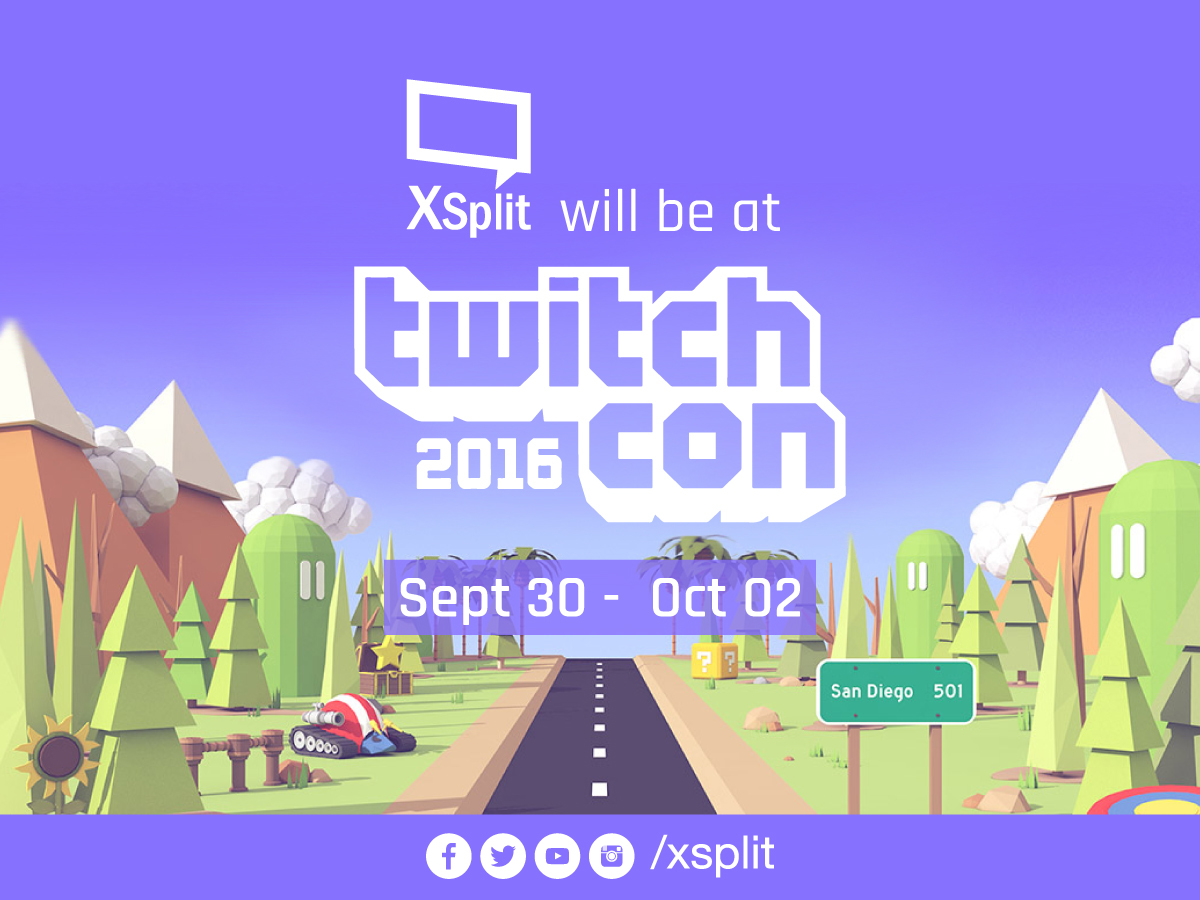 XSplit Education Zone
This area will be dedicated to educating users on how they can get started with creating their own professional-looking broadcast using XSplit! We will be bringing in a lot of our staff at the event so make sure to drop by and say hi to them that you've been mostly communicating with online.
Whether you're a newbie or someone who has already been live streaming for a while, our education zone is made for you!
Activities and Giveaways
As I'm sure you're already aware of, we love doing activities and giveaways during these events and it will be no different for TwitchCon. We will have a lot of swags and exciting prizes to giveaway over the course of the event so make sure to drop by the booth as much as you can.
We will likewise ensure those who are not able to attend the event get real-time updates from through our @xsplit channels. So plenty of TwitchCon content for you folks who won't be able to attend.
Other product booths
Our two recent acquisitions PlayerMe and Challonge will also be having their own respective education booths that they will be using to demonstrate their products. We highly suggest that you check them out as well as they are located nearby our booth. Click here for PlayerMe's announcement on TwitchCon and here for Challonge's.
See you there!