XSplit at PAX East 2016
Melvin Dichoso
April 08, 2016
1 min read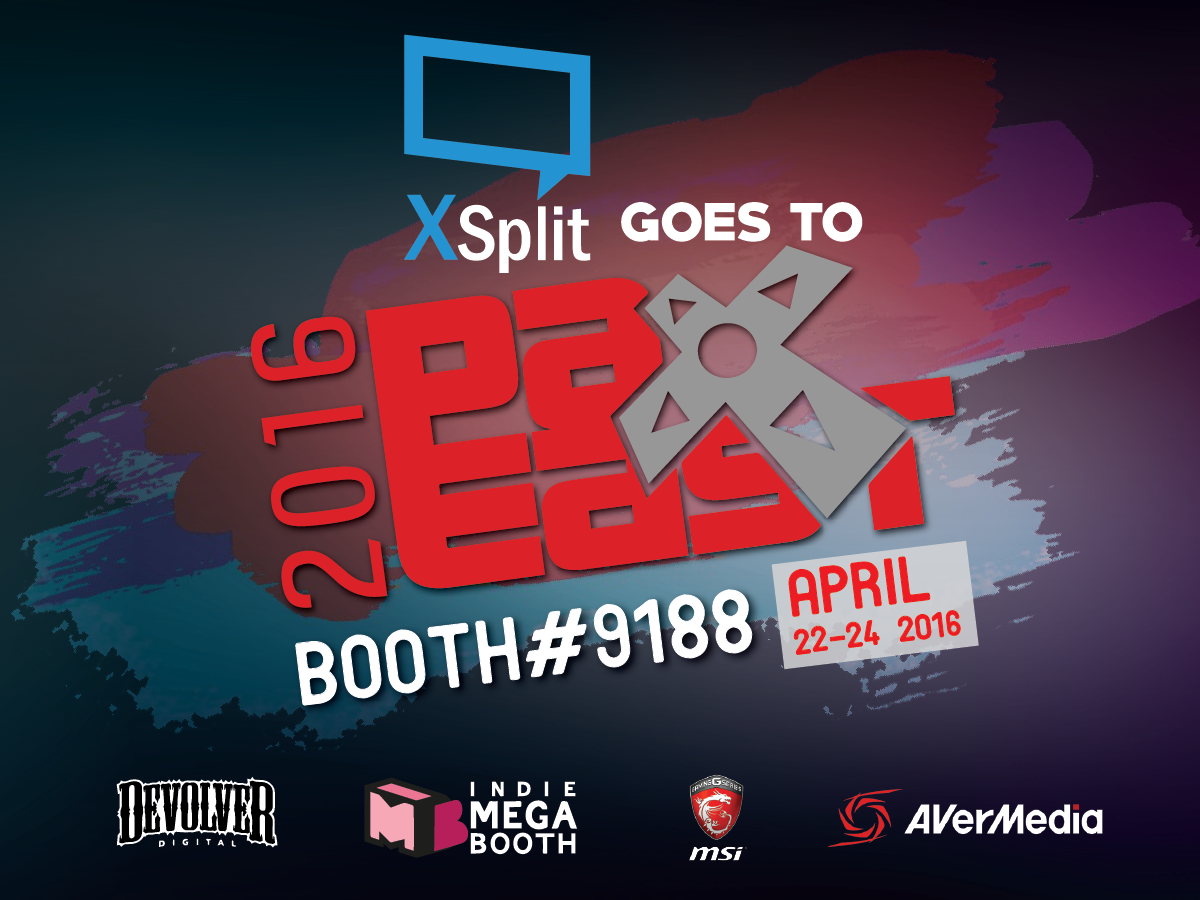 The second PAX event of 2016 is upon us and we're once again heading up to exhibit at the event this coming April 22nd to 24th 2016. We are located at booth #9188 and we're looking forward to catch up with you there.
Continuing on the tradition of showcasing Indie games, we have partnered with Devolver Digital and Indie Megabooth in providing you content for the entirety of the event. Here's how the schedule looks like including the games that will be showcased during the event: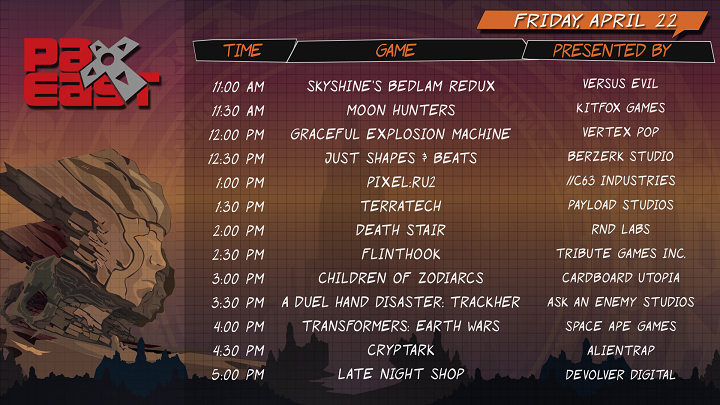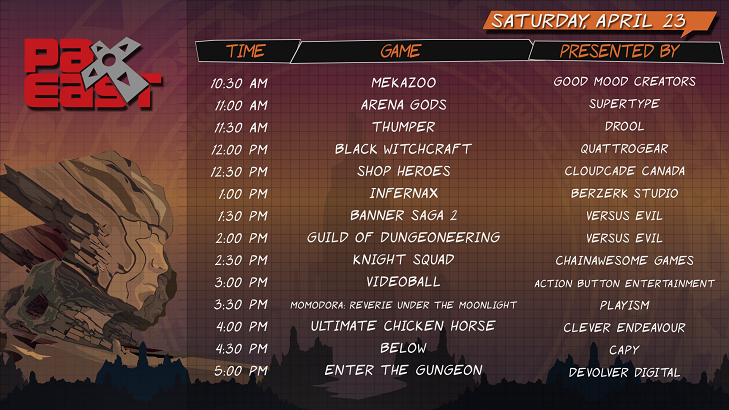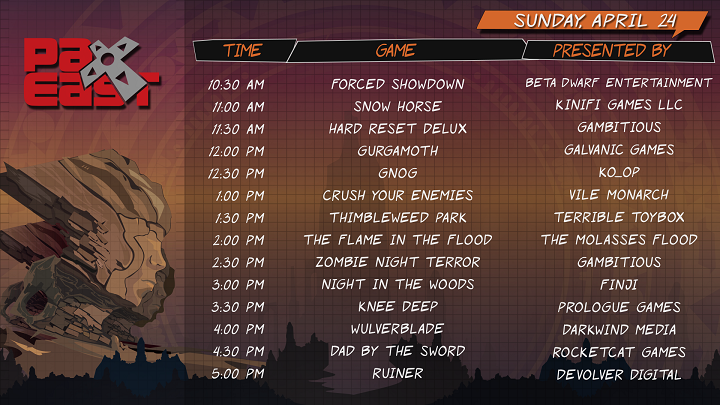 It's going to be really exciting as we're bringing in a lot of our staff to the event. We will have guys from the headquarters such as @DigitalAnomaly but we will also have the ever-so jolly @ChrisSlight and Victor Fontanez aka @TeamSpooky as our presenters for the event. Rounding up the line up will be our community managers @Sllayt3r and @highgai helping us out during the event.
Expect the same kind of fun and excitement, if not more, for this event. If you've been in any of our previous events then you know what we're talking about. If not, then this is your chance to experience it. We have T-shirts, lanyards, wristbands, XSplit licenses & more on the booth so make sure to drop by and say hi! 🙂
For those not attending, you can watch the happenings at twitch.tv/xsplit. We will also be having some fun giveaways on social media during the event week so make sure to follow us on Twitter, Facebook and Instagram so you don't miss it out.
See you there!
Melvin Dichoso
A basketball junkie, blogger, headphone enthusiast, aspiring chef, and traveler wannabe. Does social media and various other stuff for XSplit.
More from this Author