XSplit attends Insomnia57
Peter Slater
March 14, 2016
1 min read
It's that time of the year again. It's Insomnia Gaming Festival time, or I57 for short. And XSplit is going to be there along with some awesome streamers.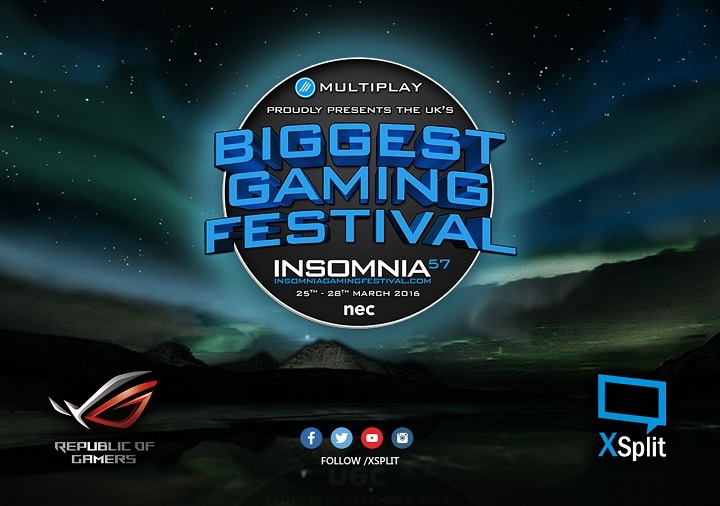 If you've seen us at i56, you probably remembered 'The Zonda Show' which is hosted by the man himself LtZonda who will be holding some awesome talk shows again for this event including interviews and embarrassing stories from Asus UK stream team.

We're sure you're familiar with some of them having seen them stream everyday on Twitch, or upload videos on their respective YouTube channels. One thing we're sure of is there will be plenty of gaming content to watch out for from Call of Duty: Black Ops 3 to Runescape and back again to Elite Dangerous.
Our community manager Sllayt3r will be there with some awesome XSplit merchandise including T-shirts, lanyards and free Premium licenses. Make sure to see him and grab some great stuff for FREE 😀
Of course if you're not able to make it to the event you can still catch the whole stream LIVE on twitch.tv/ltzonda across all 3 days. Or keep an eye out on our Twitter for updates throughout.
Peter Slater
UK Community Manager XSplit - contact him at @sllayt3r if you want to talk about XSplit Elite or gaming in general!
More from this Author