XSplit 2.8 – Our Best Update Yet
John Howe
June 13, 2016
2 mins read
It's time! We've been working really hard to bring you this update that not only brings a lot of what you've been requesting, but also enhances some of the existing features that you love using! The revolutionary XSplit 2.8 is now available at xsplit.com but can also be installed through the application.
Rebranded and Refreshed
We know how familiar you've become with our brand and how our product looks but we feel like the new design aligns better with direction that we're heading to. We implemented new splash screens, notice dialogs, desktop icons, and community window but we've also made great improvements to the overall user interface of both applications.
To match the 'new look', our website has been also updated. It looks more modern yet is simpler than the previous design with less text, clutter, and shorter loading times.
New Features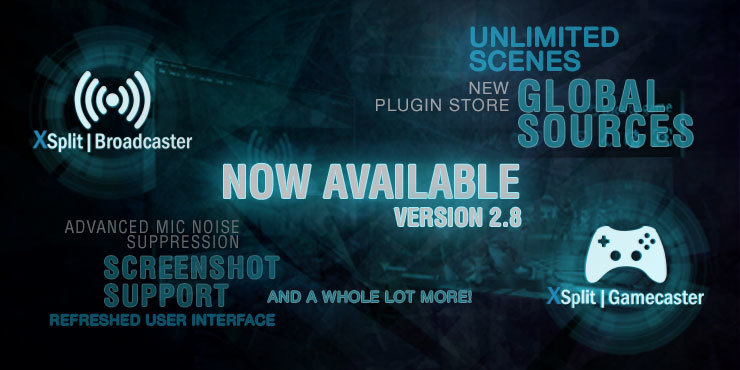 You might have been seeing us tease the new features of XSplit 2.8 on social media and chances are most of you probably what they're about and how they work. But don't take our word for that. Over the next few days, we will be releasing video guides for these new features so you can utilize them fully.
Additionally, we have revamped our YouTube video playlists (XBC & XGC) to reflect the new UI and features. Keep an eye on the playlists as we will be publishing more videos regarding some of the new features in the coming weeks
New Plugin Store
As part of the XSplit 2.8 update, we introduce you a brand new plugin store that looks both cleaner and optimized. The best part about the new plugin store is it also showcases a range of really great new plugins and extensions. Look!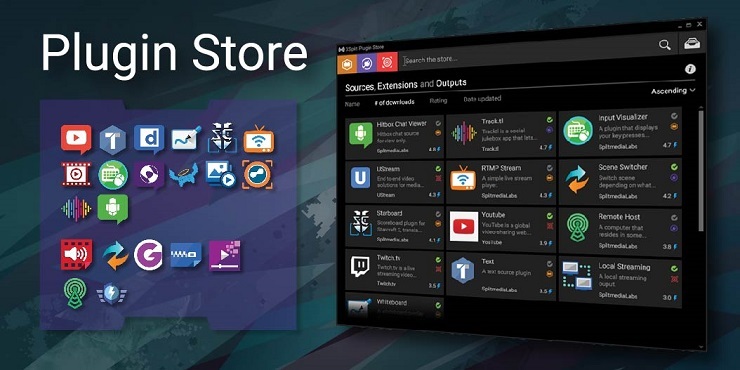 For a full list of all the new features and bug fixes, please check out the respective release notes for XSplit Broadcaster and XSplit Gamecaster.
All these new features and improvements are your contributions. Without your feedback, none of these would be implemented so we are very appreciative of your efforts in making XSplit better, and we hope we're able to return the favor with this update.
John Howe
Chief Marketing Officer for SplitmediaLabs, developers of XSplit, Player.me, Strexm and Challonge. John also works on various indie game-related projects, launching the Indie[dot]XSplit program in 2016 with partners such as Devolver Digital, VersusEvil, Raw Fury Games, and more.
More from this Author