XSplit 2.7 is Now Available for Download
Melvin Dichoso
February 29, 2016
2 mins read
We are pleased to announce that XSplit 2.7 is now available, and there are plenty to be excited about in this update. It contains major new features, exciting improvements, and lots of bug fixes for both XSplit Gamecaster and XSplit Broadcaster. Some of these new features and improvements are briefly discussed in our summary below.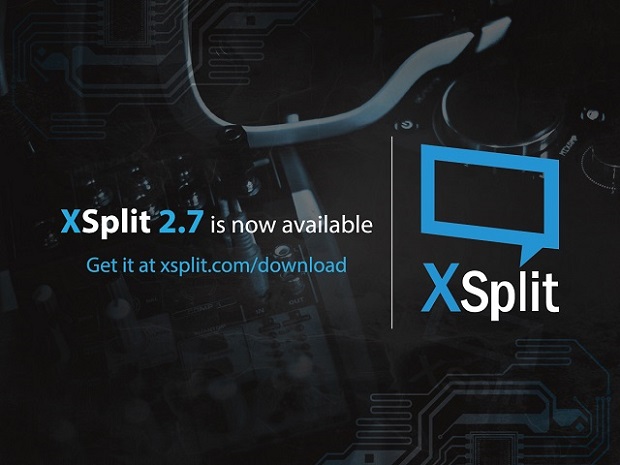 Screenshot Support (XGC)
Support for in-game screenshot has been a highly requested feature for quite some time now, so we decided to finally add this feature to XSplit Gamecaster. Not only are you able to take screenshots in-game, but you also have the option to upload those memorable snaps to your social media accounts on-the-fly! How cool is that? 🙂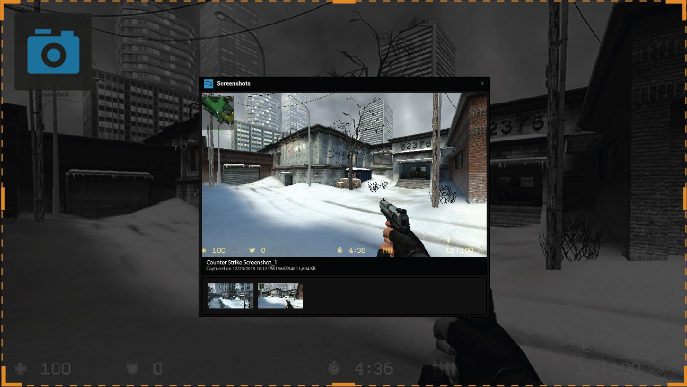 Social Login (XGC, XBC)
Registering users no longer need to fill out our signup form with this feature. All they need to do is login with a social media account of their choice and that will automatically be linked to an XSplit account that will be created for them. This streamlines the process for new users making it easier for them to get started.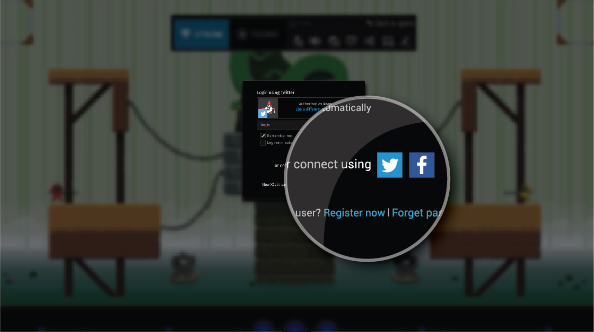 Intel® RealSense™ Support (XGC, XBC)
Intel® RealSense™ cameras enable users to do pseudo-green screen, chroma key type of background removal without actually needing a chroma backdrop. Version 2.7 of both XSplit products will have support for this type of camera. Aside from basic support, it also includes new options to perform background removal with lower CPU usage.
We are very happy to offer you this integration and we think you'll love it! A big shout-out to Intel for being very supportive and helpful throughout the process.
Tobii Eye Tracker Support (XGC, XBC)
We announced our partnership with Tobii sometime last year, and the Tobii Eye Tracker can now be officially used in XSplit 2.7! To those not familiar, this eye tracker tool allows users to broadcast their content while displaying a visual representation of their real time eye movements on the live stream itself. This makes it easier for viewers to connect with the broadcaster as they are seeing exactly where broadcasters are looking  when playing a game.
Masking Support (XBC)
This exciting enhancement allows users to use image masks to crop out different shapes and sizes from various scene sources in XSplit Broadcaster. Masking options can be readily accessed from the source properties window of a scene source. We encourage you to give it a try because we think you'll like it. 🙂
Other awesome features & improvements
Aside from the items above, we also have the following that are as equally worth-mentioning:
Improved support for Dailymotion
Support for Yuan capture devices
Support for Hauppauge HD PVR 60 capture device
and more!
For complete details about the 2.7 update, here's the respective release notes for XSplit Broadcaster, and XSplit Gamecaster.
As always, you can update either via the application or by downloading the new version from our download page and installing it on top of your current version. Whichever is more convenient to you.
Enjoy version 2.7 and more importantly, let us know what you think! 🙂
Melvin Dichoso
A basketball junkie, blogger, headphone enthusiast, aspiring chef, and traveler wannabe. Does social media and various other stuff for XSplit.
More from this Author