Work From Home Hacks to Make Your Life Easier with XSplit
Working from home, particularly in a creative industry, can mean that you end up with a lot of skills you need to develop fast! I know for me, one of the most glaring skills I'm missing is that I am not really savvy when it comes to Adobe Photoshop. However, I have been able to find tricks and work from home hacks to fill this gap using the products we have here at XSplit. So if you've taken on a new role in a creative industry or you're feeling some imposter syndrome in your current job, here are some hacks I've come up with that may just help you with your job.
Work From Home Hacks for Screenshots
It may seem weird, but it always seems like screenshots are so inconvenient to take at times, right? One work from home hack I used to use involved XSplit Broadcaster. I'd simply capture the desktop and use the big Screenshot button at the top to capture anything we were trying to send a picture of.
We thought, however, that this could be even easier, which is why we're developing XSplit Capture. It's in closed beta at the moment but once it releases you'll be able to easily select the area of your screen you want to capture, add annotations, highlights and then have that image upload directly to the cloud giving you an address you can share right away! This also works with video, and if you want to you can download these for later use or adding as an attachment. As The Economist noted, working from home continues to rise so making these sorts of tasks easier was a must for us!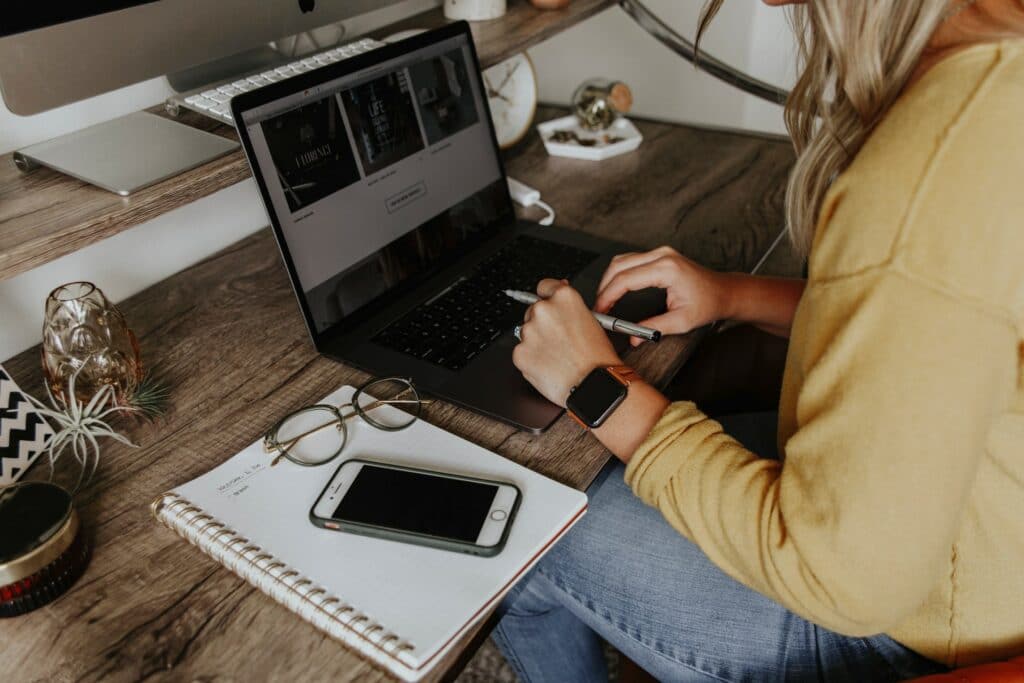 Creating Mood Boards
If you need to put together some inspiration for yourself or a graphic designer on your team like a mood board or even mock up a graphic, XSplit Broadcaster is a great tool! I do a lot of freelance work broadcasting esports events, so I need to be able to give designers briefs on the assets I need to be produced and this work from home hack has been invaluable!
So what I do is lay out my various scenes using the color matte and text sources (easily added by clicking Add Source, General Widgets for Colour Matte and Add Source, Text for the Text Source) to show the designers different elements I'll need in the broadcast and what they will do! I can even use the presets and source transitions to record how I'd like an animation to look! All of this I can then record in XSplit Broadcaster and send over as a video right away!
Work From Home Graphic Design Hacks
If you need something like a thumbnail or simple design in a pinch, you can always lay out your graphic in XSplit Broadcaster. You can use layering, color key (simply right-click on your image and head to the Color tab and selecting Color Key), and the source menu controls to hack together a graphic.
Broadcaster lets you set your resolution and then just use the screenshot tool to make the final asset. It's a great way to make YouTube Thumbnails as we mentioned in a previous video. It's honestly something I do all the time when it comes to creating a quick social graphic I can put together and export quickly just using assets I've been provided and the tools Broadcaster already has!
Timers, Clocks, and Countdowns
If you need a timer for a task, or just a countdown till your lunch break, you can the custom scripts feature in XSplit Broadcasters text source. Just enable custom scripts by right-clicking on the Text Source you've added and select the clock script, then select whichever function you like to use.
I personally like to use the standard clock feature when I'm running a show and need to give a timer to the host so they know to keep on schedule. But, there really are tons of work from home hacks you can achieve with XSplit software!
But I want to know from you! Which tools do you use to help your creative process? What was the last piece of software you learned to help you at your place of work? Let us know in the comment section below and if there's anything else you feel we should discuss here, let us know there as well!