Win Big Prizes with Gamecaster Season 1 Rewards
Akemi Trinindad
December 16, 2020
2 mins read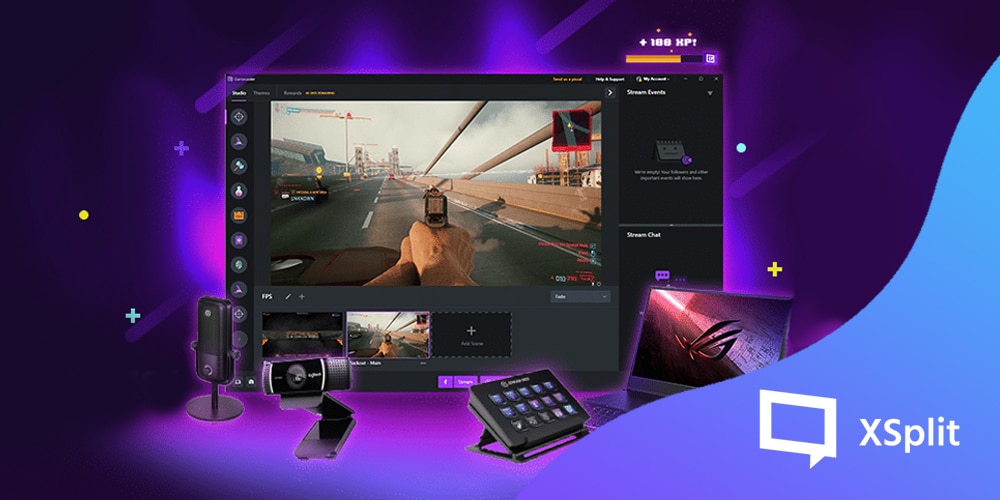 Not too long ago, the Gamecaster team bid goodbye to the XSplit ecosystem and we wish them all the best. Although it was sad to see Gamecaster leave the nest and be an independent entity on its own, we couldn't be more proud of their mission to make game streaming accessible to content creators across all platforms.
Now, the Gamecaster team decided to bring out the big guns and start the Season 1 Rewards!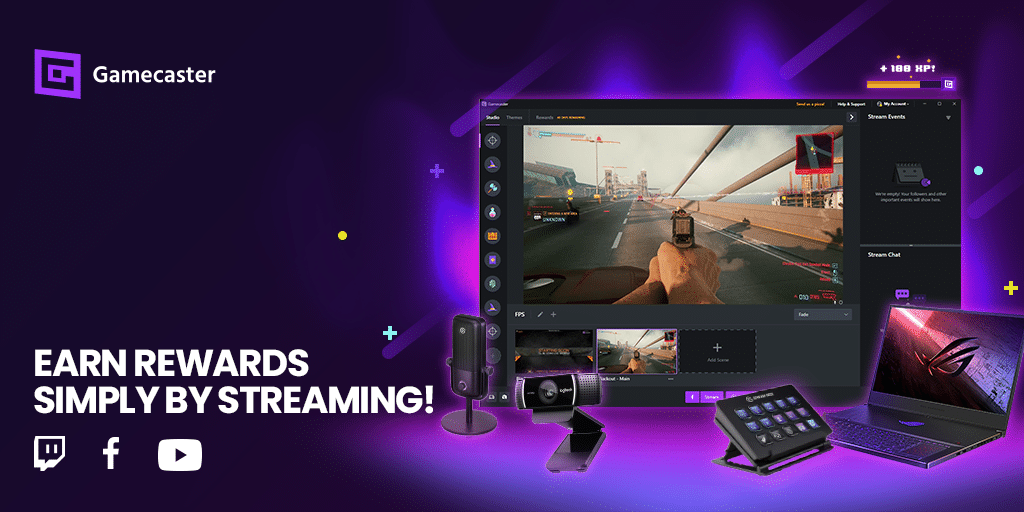 How do I earn Streamer Pass Tiers?
The very first step is by downloading and installing Gamecaster. Every tier is unlocked by collecting XP which can be earned through streaming, daily bounties & achievements inside the app. All these challenges have been made relatively straightforward and easy to achieve for the first iteration of the reward pass.
How do I earn XP?
XP is awarded based on completing Achievements in the app. This includes daily challenges such as streaming daily and receiving certain stream events as well as interacting with other parts of the app. There are daily goals, seasonal bounties, and lifetime milestones! 
What are the Season 1 Rewards?  
Currently, there are 2 types of rewards:
Unlockable Cosmetics: These include assets such as overlays, transitions, panels, and a ton of other graphics to give your stream some polish and customizability.
Prize Tickets: These are tickets that, once earned, give you X number of entries into a giveaway for a big prize. This can range from essential gaming hardware, game keys, software licenses & voucher codes! The winners will be drawn at the end of season 1 (January 18, 2021) and will be contacted by the Gamecaster team via email.
Here's the full list of prizes to be won!: 
1x ASUS Zephyrus Gaming Laptop
40x Elgato Wave 1s
40x Logitech C922s
300x Voicemod Pro Lifetime Subscriptions
10x Elgato Stream Decks
200x Devolver Game Codes
10,000+ Instantly redeemable XSplit VCam Licenses
20 Stream Graphic assets (overlays, panels, transitions, alerts, etc.)
That's a lot of Season 1 Rewards to be raffled away between now and January 18! Make sure to get in by downloading Gamecaster and start earning XP today!
Akemi Trinindad
Social Media Specialist. She's mainly on Instagram @akemi_loves - loves food, travel and sometimes photography.
More from this Author