XSplit is Better for Single-PC Streamers: The HUD
In this news series of blog posts, we'll attempt to shed some light on new or unknown features that can help improve your live streaming, whether it be audio/video quality, or simply the management of your stream and more efficient processes.
To kick things off, I want to tell you about our latest and most innovative feature yet: the In-Game HUD for streaming. As gamers, you are all probably familiar with what a HUD is, but what does it mean in the context of XSplit Broadcaster? In short, it's the ultimate stream management solution. It makes things so much easier, especially for single-monitor streamers and might even prevent some neck pain (we are not doctors and cannot guarantee this statement, please consult a real doctor if you encounter physical or mental pain from streaming).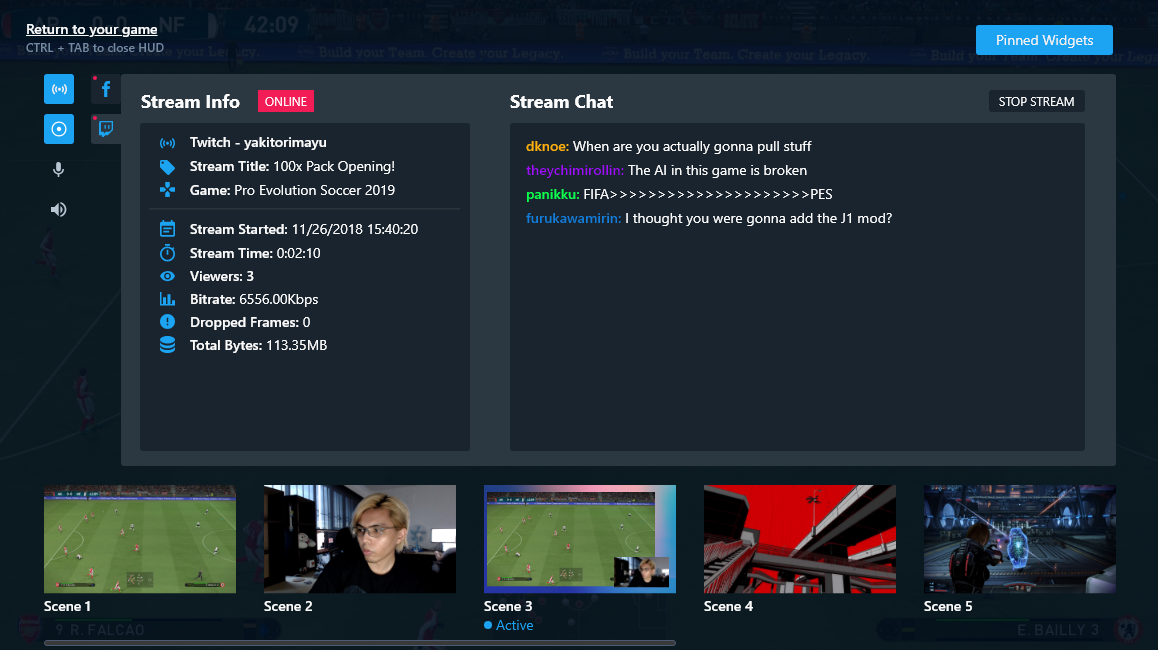 If you've used XSplit Gamecaster before, you might be familiar with the concept of our HUD streaming technology. How it works is by setting up a hotkey, you are able to trigger an overlay of widgets and stream info that will allow you to manage various settings of your live stream without leaving your game screen. Please note though that our HUD is to be used with Game Source.
Here is a list of all the neat features you can access from the HUD:
Start/Stop Streaming on the go (Currently under renovation, our designers are making it look fresh)
Recording options to get those sweet YouTube VODs
Adjusting audio levels when chat is blasting those TTS donations or that pesky Apex Lobby screen
Preview scenes and switch seamlessly (check your browser display beforehand…)
Pin and manage widgets such as Stream Status and FPS, Chat, stream info such as frames dropped, bitrate, viewers, etc.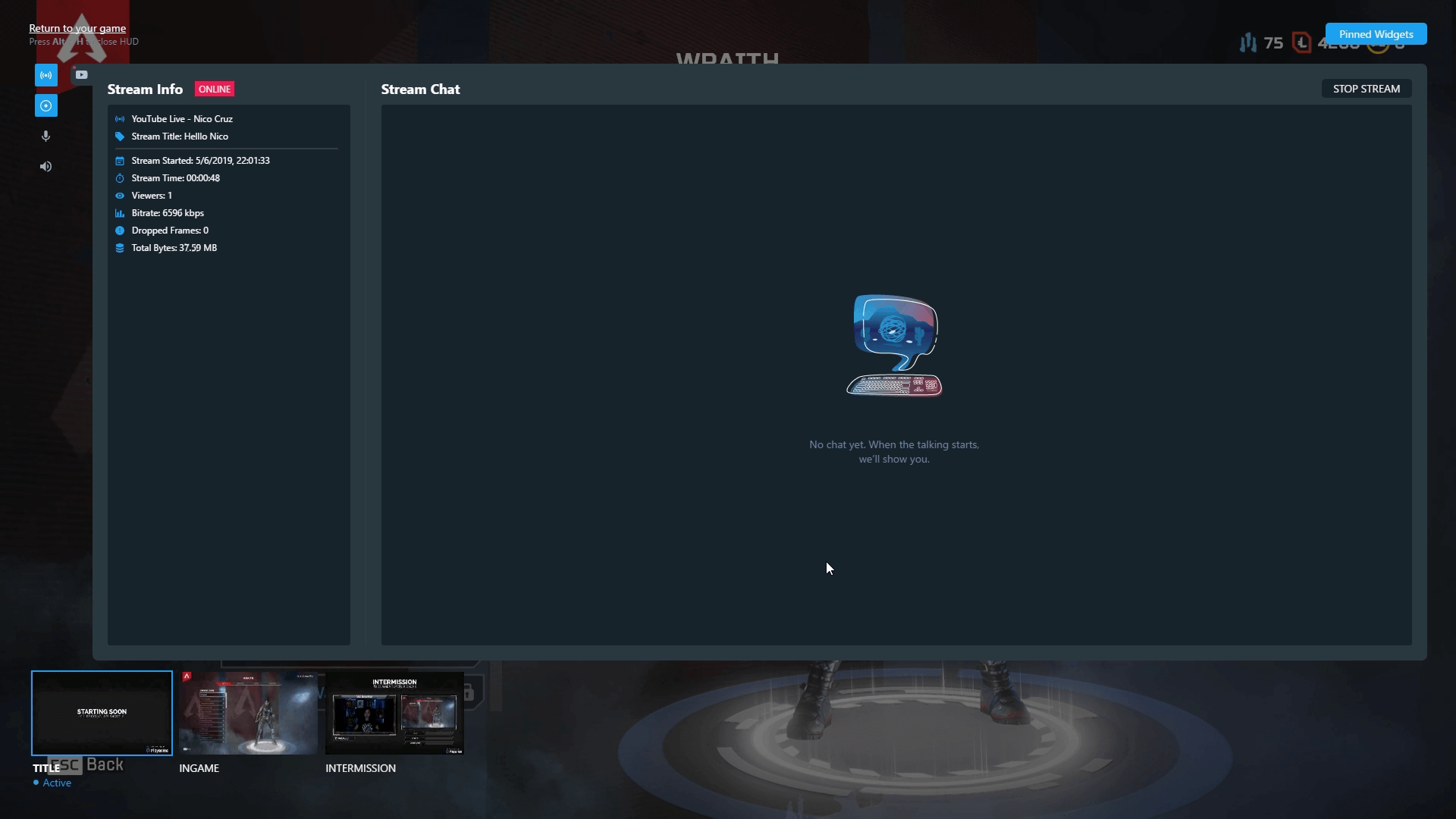 It goes without saying that all this information will be laid on top of your game screen and it will only be visible to yourself. You can drag your widgets wherever you like depending on what game you're playing and set opacity and fade timers so you get an occasional pop-up to make sure you don't miss any vital info.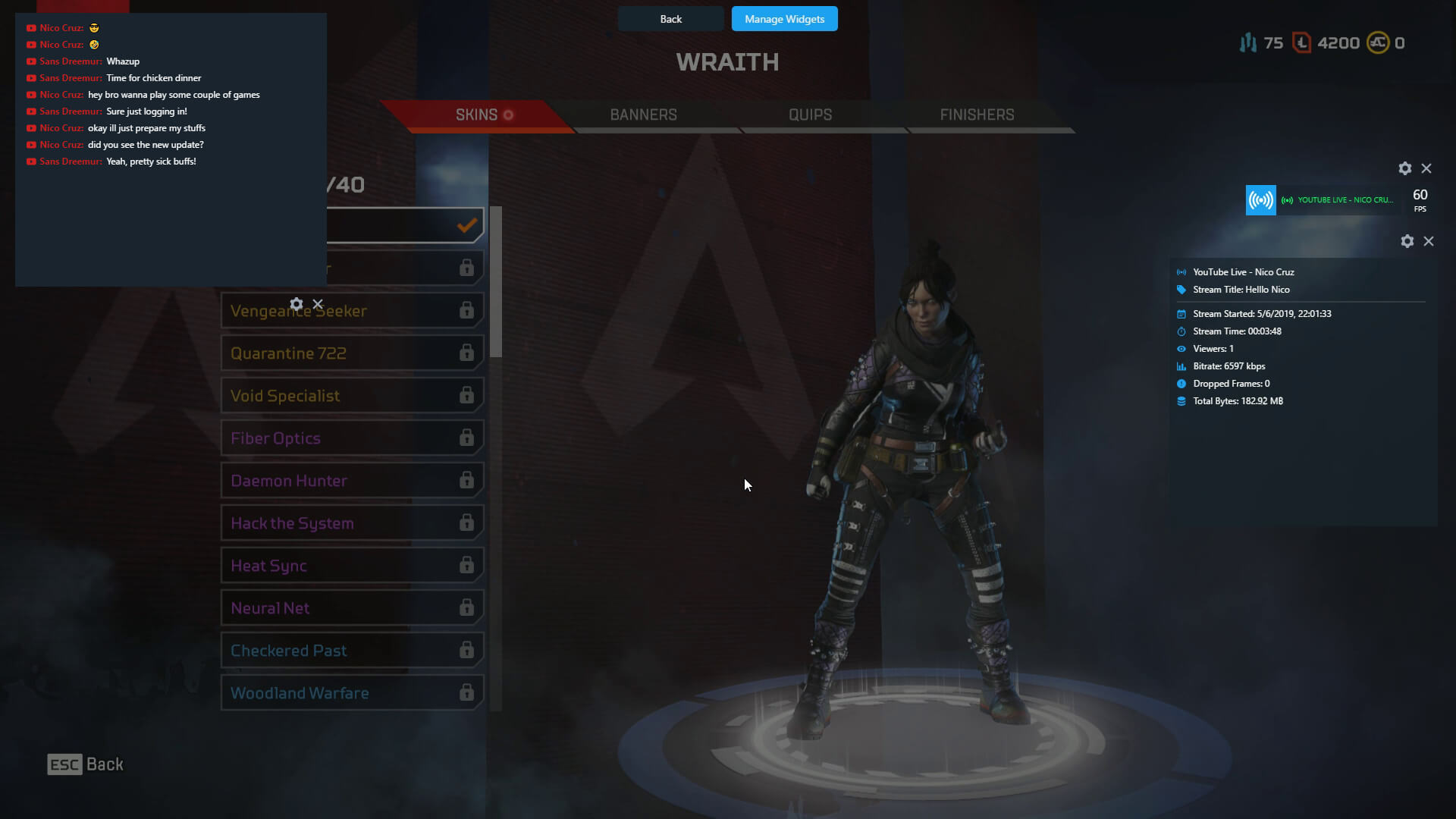 The inspiration behind our stream HUD was really to give single-monitor streamers a fast and easy solution to start streaming simple gameplay without a complex setup. And I can say that as a non-PC gamer myself and not your techiest guy out there, I got told off for streaming a bit too much when "testing" the product… I mean, I want to chase the dream too! But I digress.
For more seasoned streamers that may not see the benefit in the HUD, well, let me just say there are various reasons why you should use it, even if you have 4 ultra-wide monitors with 8K resolution. Other than your simple Start/Stop functions available at hand, pinned widgets are always helpful when you're not in the midst of a heavy gunfight and just wanna take a quick look at chat without risking a stiff neck. Scene transitions are super easy to execute and can help you visualize your scene before switching, much like our Preview Editor that already exists. This will be even better when coupled with the other improvements we made with sources and scenes in general.
All in all, it's true that none of these are new breaking features. But the way we've built the HUD to consolidate all of them is. This is the first step towards building a new gen of XSplit tools we envision, and we've only just begun.