What To Look For In An Affordable Gaming Keyboard In 2022
Lisa Magloff
February 17, 2022
3 mins read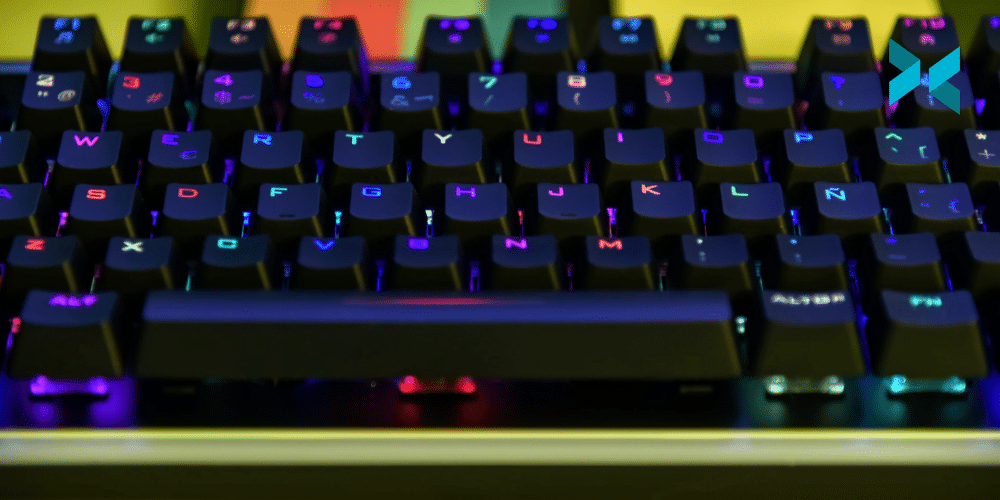 If you're streaming games, your choice of keyboard can seem just as important as your PC specs. Keyboards not suited to gaming requirements can cause ghosting where your keystrokes don't register. This can lead to frustration for players and those watching live streams. There is also a divide in people who like the ASMR qualities of a mechanical keyboard versus those who can't stand it! However, a decent gaming keyboard doesn't have to break the bank. Let's have a look at which features you should prioritize when buying an affordable gaming keyboard.
Mechanical switches vs membrane affordable gaming keyboard
A cheap gaming keyboard will likely use keycaps that press down into a thin membrane layer to activate the circuit underneath. This means you can only register one keystroke at a time. On the other hand, mechanical keys have individual switches, which offer better feedback and a distinct click, but also mean you can enter several keystrokes in advance.
For streaming, however, having a noisy mechanical keyboard may not be the best solution. Logitech has solved this issue with the G413, an affordable gaming keyboard that comes with Romer-G switches, or the Corsair K68 with Cherry MX Red Switches (which are considered the quieter ones along with brown, the Cherry MX Silent, and black). Both offer the benefits of mechanical switches while also being quiet to the touch.
Programmable keys and macros
Keyboards that allow you to map certain functions to keys can be a literal game-changer, allowing you to pull off complex commands at the press of a button. Razer has made it easy to program thanks to its Synapse 3 software.
For an affordable gaming keyboard with programmable buttons, check out the Razer Cynosa V2 or its cheaper sibling, the Razer Cynosa Lite. Both allow you to map the functions and macros you need and then save different gaming profiles. This means you can switch between them depending on the game you're playing. Synapse 3 also allows you to coordinate the color of the keys with the functions you have given them.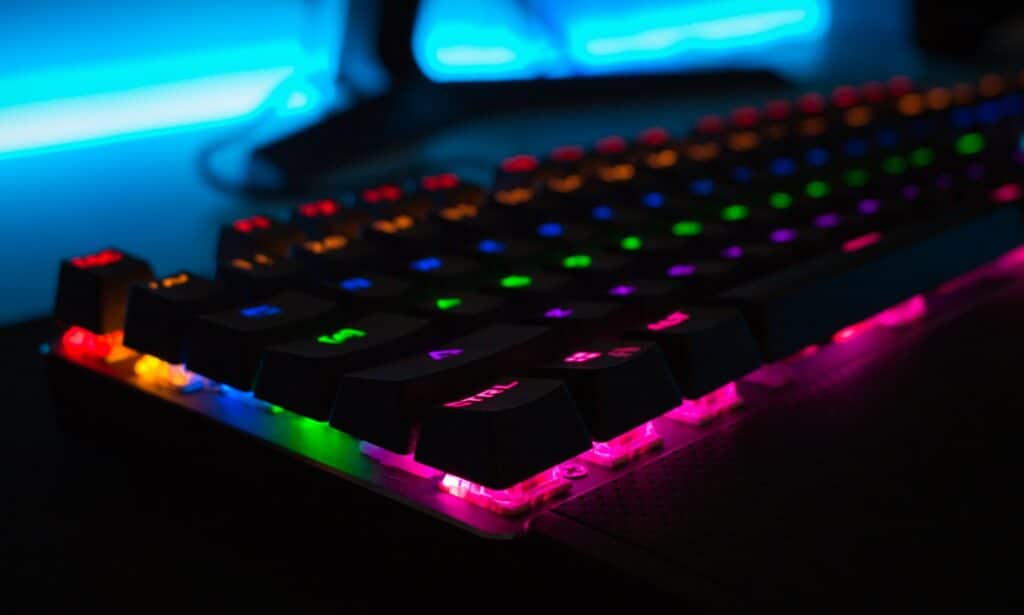 The benefits of backlighting in an affordable gaming keyboard
Keyboards with RGB backlighting not only look very attractive, but they can also be very useful. Even an affordable gaming keyboard, such as the SteelSeries Apex 3 or the Aukey KM-G12, allows for full customization with various lighting zones. This means you can split your keyboard up into sections depending on what game you are playing.
Depending on your streaming setup or if you are doing more video work than streaming games, your audience might be able to see your keyboard, so it adds a bit more style. As an added bonus, it makes them much easier to see if you're playing in the dark.
Keyboard integration in your stream
Having an affordable keyboard with a backlight is one thing, but having it react to the game you're playing can take your stream to the next level. Corsair is a premium brand, so the Corsair K60 comes in at the high end of the affordable gaming keyboard spectrum. It comes with per-key backlighting, meaning each key has its own programmable light.
These lights can be used in conjunction with Corsair's software for key remapping and macro programming. However, the RGB lighting can also be integrated into the game thanks to Corsair's iCUE technology. This means that the lights will change color to react to the action within the game. Logitech offers a similar software called Lightsync, which is available on the affordable G213 Prodigy keyboard.
There are many affordable gaming keyboards out there with some or all of the features you may prioritize. If you opt for one with RGB lighting, for example, you can make it react to streaming events. This not only makes your streams look more visual and professional but can also help indicate events if you have taken your eye off the action.
Lisa Magloff
Lisa is a freelance writer who has written more than 100 books, specializing in science, tech and education. When not at the keyboard, she can be found messing around with science.
More from this Author