Live Streaming Platform Right for your Needs
Luis Vigil
August 06, 2019
4 mins read
If you have decided to live stream, you want to choose a live streaming platform that will give you the best exposure. Some streaming platforms are focused on a particular niche such as gaming, and it can be hard to gain an audience on such a site if you're planning to do archery tutorials. In this article, we'll take a look at a few different use cases for live streaming and recommend the best live streaming service.
Business Presentations
If you're looking to do business presentations and your co-workers are spread around the world, then you'll need to use a platform that can restrict access to the live stream. A YouTube Live Stream would be the best solution for this, as it offers a variety of controls for privacy.
You will need to use the classic YouTube studio and create a new live stream event. When you are setting up your live stream event, make your event private in the drop-down menu. Click on the share button and invite the people you wish to view your live stream presentation via email.
If your company uses Google to manage email accounts, YouTube live streaming has an additional feature to share the live streaming with everyone in your organization. This is useful for company-wide presentations with a lot of employees.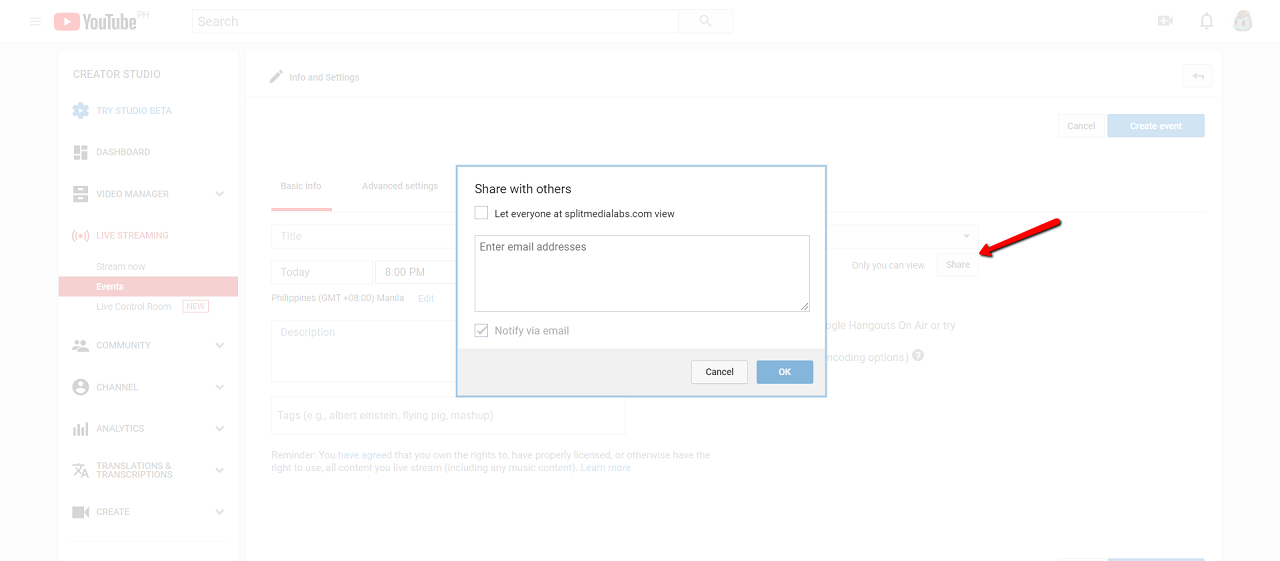 A Facebook live stream is another option if your company has a page. If you gain admin rights to a company page you can broadcast directly to that page using your own Facebook account. However you will not be able to restrict this page to only employees, so this is not recommended for internal presentations.
Vlogging
If you're looking to connect with your fans or build a community, using a live video streaming site is one of the best ways to interact. Social media sites like Facebook, Twitter and Instagram have live streaming built into their mobile apps and websites, so you can start a stream anywhere you have an internet connection.
If you're looking to monetize your vlogs, then Twitch and YouTube offer a variety of tools. One of the largest communities on Twitch is the just chatting section, which is meant for personal vlogs. Twitch live streams offer a variety of ways to monetize your content via the affiliates program. Once you've reached a certain level of viewership, you can become an affiliate which lets you receive paid subscriptions for your channel. These subscriptions can unlock badges and chat emoticons for your subscribers. The only problem with Twitch is that it's discovery tools make it difficult for new broadcasters on the platform and you will have to rely on other social media to grow your audience.
A YouTube live stream is my recommendation for live vlogs. YouTube offers all the same monetization options as Twitch, but joining their partner program has a bit more strict requirements. YouTube has the added benefit of discoverability as long as you do proper SEO on your live stream titles and thumbnails. If you plan on doing VOD content in addition to your YouTube live stream, you'll create a great funnel to amass subscribers to turn into followers on your other social media accounts.
Gaming
The undisputed king of gaming live streams is Twitch. Twitch's browse features are entirely designed around finding streams of the games you are interested in watching. If you are able to join Twitch's partner program you gain access to a variety of monetization tools from bits, subscriptions, subscriber-only streams and sponsorship opportunities via bounty boards. Twitch partners are also regularly promoted on the home page, which opens up more opportunities to expand your audience. Twitch partners also gain access to stream transcoding, so that viewers with poor internet connections can still watch your broadcast.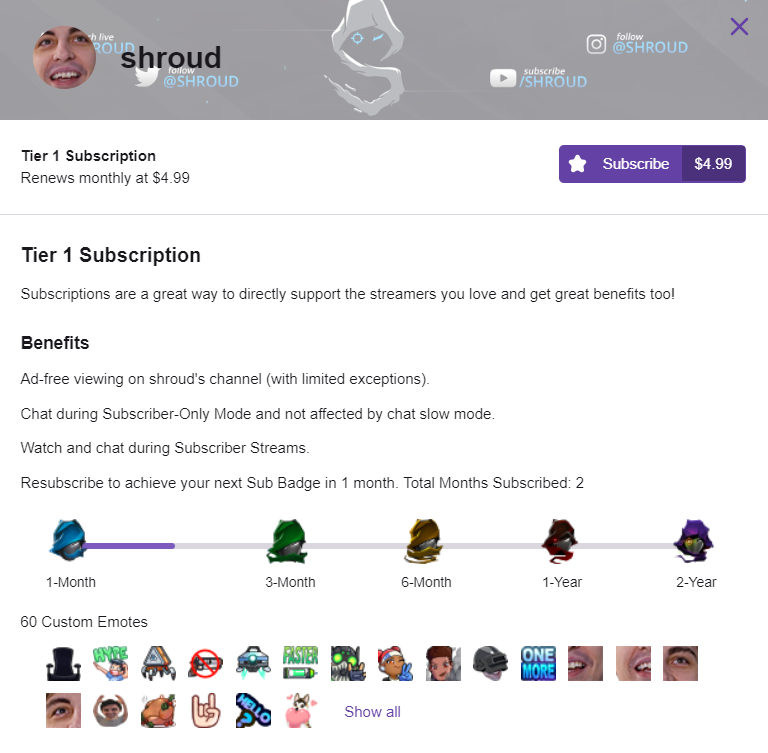 Competition is fierce on Twitch and some games, like Fortnite, have such an abundance of streamers that it can be hard to grow or even get viewers. Mixer is a great alternative for people who are just starting with live streaming. Mixer offers all the same features as Twitch, in addition to adding interactive elements with the spark system and using FTL broadcasting to allow mixer live streams to have little to no latency for the viewer.
YouTube and Facebook are also great sites for gaming live streams, with Facebook launching their new FB.GG portal and offering monetization options for gaming creators.
Commerce
A growing trend in live streaming is creating personal home shopping networks. You can amplify the sales of your goods by live-streaming the products being used. A good rule of thumb is to broadcast to the site where your social media following is strongest. If you are just starting out, Facebook and Instagram are the best platforms for live broadcasts. These sites will allow you to highlight your products in posts along with giving you boosting tools to promote your products to targeted audiences. You can also use direct messaging tools on these platforms to complete sales. You can also incorporate a chatbot or moderators to send viewers links to purchase the items you are showing.
Music or Live Performances
For music performances, you will need to be careful which platform you select if you will be performing copyrighted works. Sites like Twitch and YouTube will mute or restrict copyrighted material.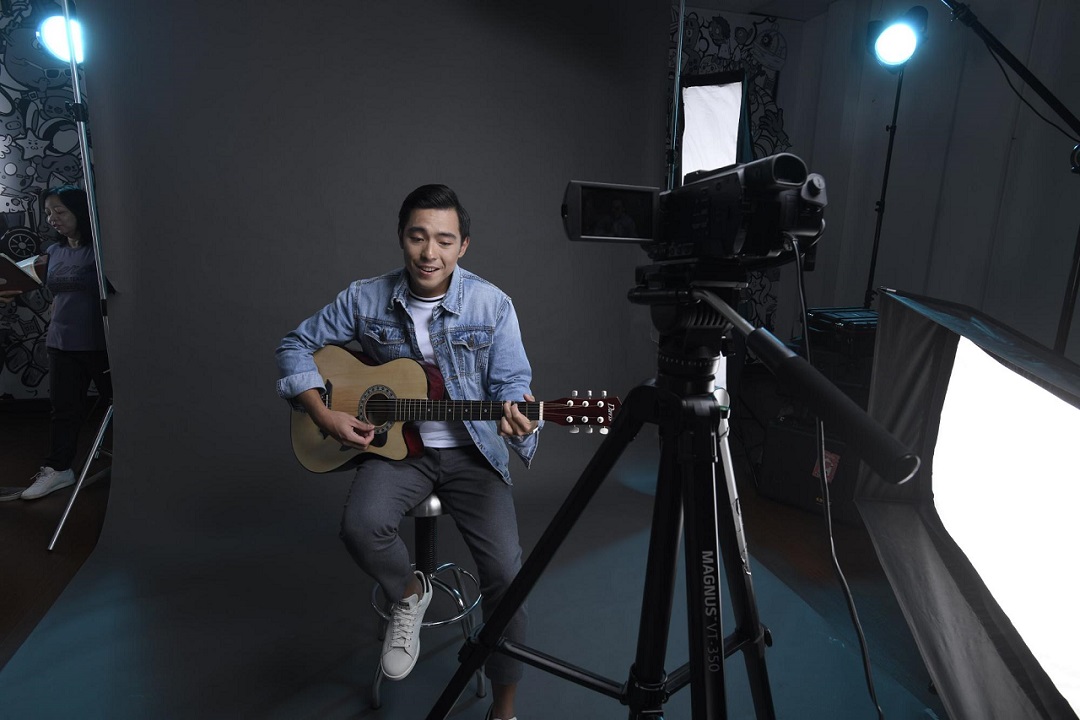 If you will be performing original material, then you can use any site, but it is recommended to use the site where you have the highest concentration of followers, such as Facebook or Twitter. One thing to note is that because many free platforms limit the bitrate for audio, you viewers may not receive the highest quality sound for your performance.
Educational
The best platform for educational content, like teaching guitar or vocal coaching, depends on if this will be paid or free lessons. If you will be doing free lessons, then using your social platform of choice works best. If you intend to charge for your classes, you will need a method of restricting access to your live broadcast. The best platform for this is YouTube live streaming, as it allows you to create private broadcasts where you can invite specific people.
Podcasts
If you have decided to take your podcasts online, YouTube is the best platform to show your live stream. YouTube will allow you to schedule your podcast so your viewers will know when to tune in and allows you privacy options if you wish for podcasts to be exclusive content for something like Patreon subscribers. You can also use YouTube to archive your podcasts or host highlights like the H3H3 podcast.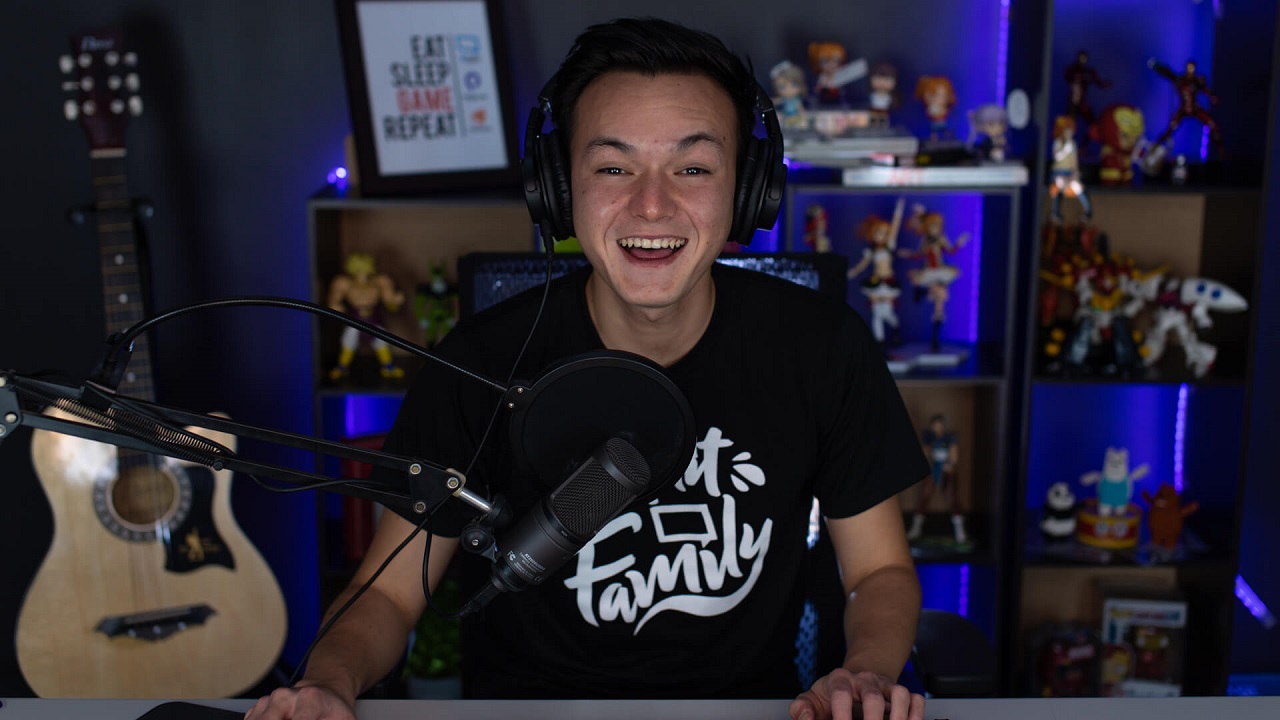 A good alternative is Twitch, which has a section dedicated to talk shows and podcasts. If you will be hosting a podcast with remote guests, Skype has some useful tools to improve the production of the show, which you can find out more about in this video.
How to broadcast to these platforms?
Broadcasting to these platforms is easy with XSplit Broadcaster! We've built custom plugins for all the popular streaming platforms. All you need to do is login to your account and our setup wizard will provide the best settings for your live stream! Focus on the content, not the setup.
We have an in-depth tutorial guide on our YouTube channel that can help you get started.
Luis Vigil
Louis Vigil has been working on live stream productions for a variety of gaming events for over 10 years! When not broadcasting an event somewhere in the world, Louis also produces educational content for people looking to get into broadcasting on his Offcast YouTube channel.
More from this Author