We're Going to PAX East 2015!
Melvin Dichoso
June 29, 2015
1 min read
We are happy to announce that we will be having a presence at one of the most popular gaming conventions ever in PAX East this coming March 6 to March 8 2015. We will be co-exhibiting with MSI US who will be having their booth (booth number is #4188) at the event.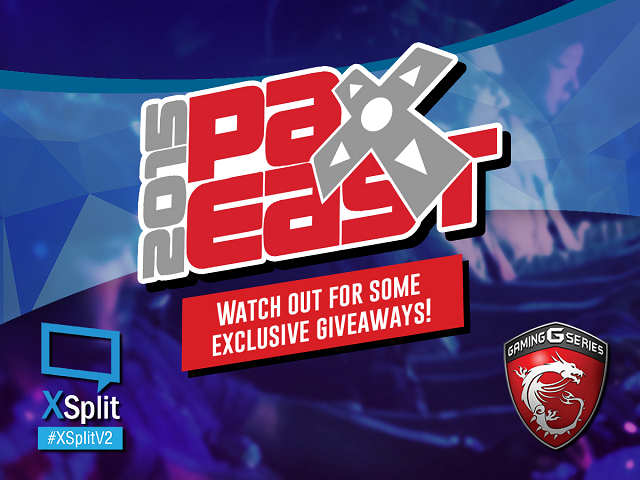 We are ecstatic to demonstrate XSplit V2 at PAX East but we're also excited to meet you all in person so please drop by our booth and let's exchange "hello's". We don't bite people so there's absolutely nothing to worry about. We will also be bringing lots of swag to be given away throughout the duration of the event. A lot of fun and exciting activities are awaiting you so be there!
If you're not coming to PAX East, then please tune-in on our social media  for some equally exciting activities and giveaways tailor-made to those who are not present at the event. Rest assure too that we will share you any interesting updates as they happen in the event to make you feel like you're present. To not miss any of these goodies, make sure you're following us on Twitter, Facebook & Instagram.
See you there!
Melvin Dichoso
A basketball junkie, blogger, headphone enthusiast, aspiring chef, and traveler wannabe. Does social media and various other stuff for XSplit.
More from this Author