Top Office Chair Upgrades for 2022
Lisa Magloff
February 08, 2022
2 mins read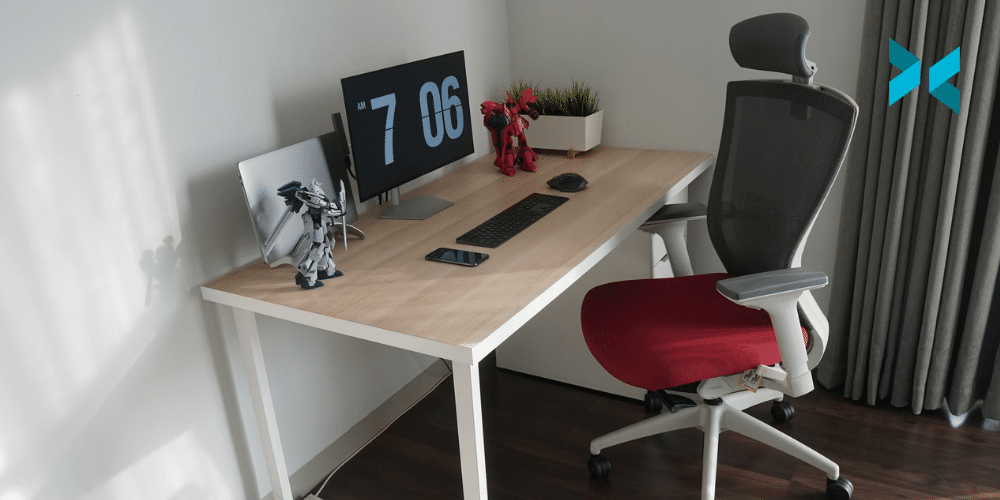 The wrong office chair can not only be uncomfortable, but it can also have a lasting impact on your health and well-being. Poor support can lead to back pain, pinched nerves, and lasting medical problems. Since many of us are working from home a lot more now, it makes sense to consider an office chair upgrade. Here, we look at a few of your options.

All prices are correct at time of writing.
Value for money office chair upgrades
The best office chairs can be adjusted to your own requirements, allowing you to move the different parts around to fit your body and environment. These chairs can be expensive, but they don't have to be.
The IKEA Markus costs around £179. It has a mesh back for breathability and offers a comfortable upright sitting position, with a long back and integrated headrest. You can adjust the height and tilt, and the back can be reclined. However, you can't adjust the armrest height, so if they are not in an ideal position for you, this could be a drawback.
A more adjustable option is the Branch Ergonomic Chair. This is a smart-looking chair with premium features and a price tag of around £300. You can adjust not only the height of the seat but also the tilt tension, lumbar support, seat pan depth, and armrests. The breathable mesh backrest and high-density foam on the seat pan deliver all-day comfort.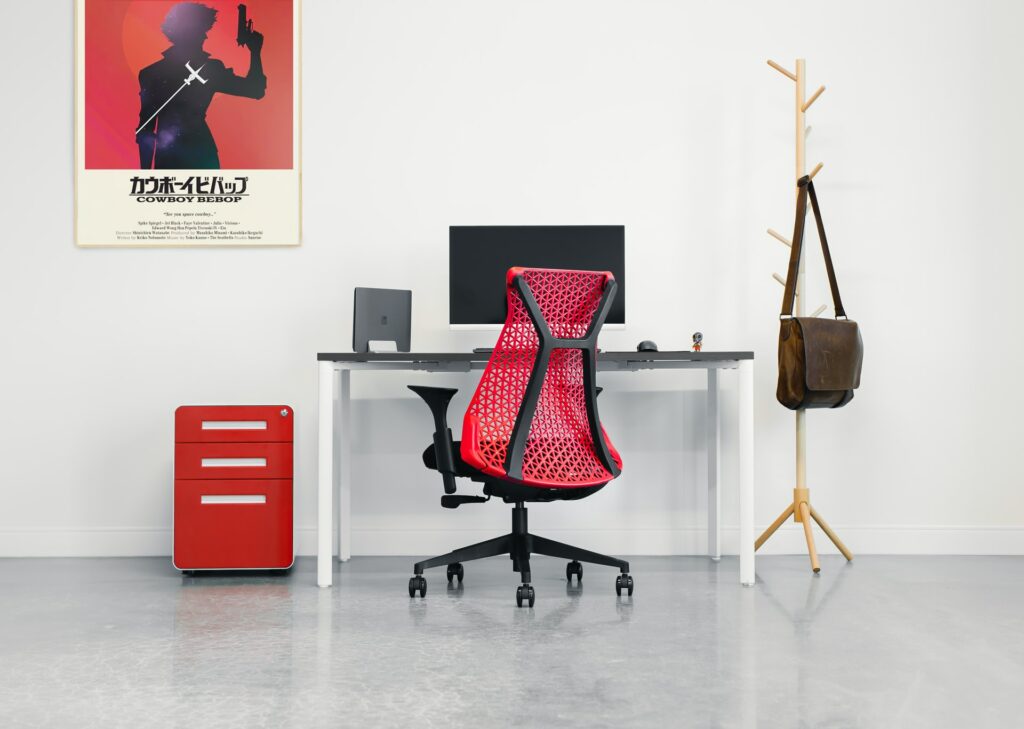 The middle range
High-end furniture maker Herman Miller makes a seriously comfy office chair, the Celle, which features, "interconnecting loops that are engineered to form a 'flex map' that conforms to your unique shape." The chair also includes adjustable seat depth, tilt tension, and recline. For a little extra investment, you can opt for add-ons such as adjustable armrests and lumbar support. Prices start at around £600.
If you are looking for a minimalist design, check out the HÅG Capisco Puls 8010. It resembles a cross between a regular office chair and a stool and is designed to help you stay more active and alert by helping you maintain a more natural sitting posture. Height and seat depth can be adjusted. Prices start at around £360.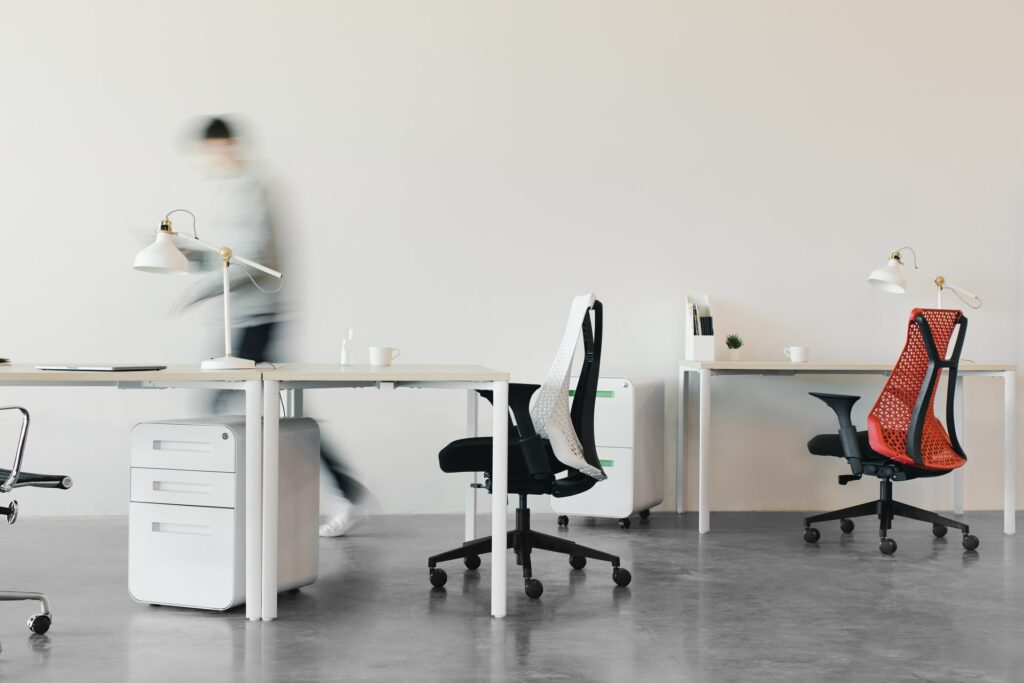 When money is no object
One of the best office chairs on the market is the Humanscale Freedom, which automatically adjusts to the user, saving you the hassle of fiddling with knobs and levers. The armrests, seat, backrest, and headrest can also be adjusted manually. These chairs start at around £800, with higher prices for the leather and brushed aluminum models.
Also produced by Herman Miller is the Aeron, one of the most iconic office chairs ever made. Updated in 2016, this chair not only has great aesthetics, it features an elastomeric suspension seat and backrest with different tension zones, so that, as you shift around in your seat, it moves with you. Armrests, tilt, and tension are all fully adjustable, and the chair comes in different sizes to suit different body types. The downside? Prices start at around £1000.
Choosing an office chair can be much harder than you might think but there is a wide selection available on the market right now to suit all budgets and requirements. Check out this post for more great tips on creating a more productive work set-up at home. 
Lisa Magloff
Lisa is a freelance writer who has written more than 100 books, specializing in science, tech and education. When not at the keyboard, she can be found messing around with science.
More from this Author