Tips to Keep Your Twitch Channel Safe and Avoid DMCA Takedowns
Tyler Larson
January 13, 2022
2 mins read
It's the email that every streamer dreads: the DMCA takedown notice. Remember, when it comes to copyright, Twitch has changed from a policy of muting audio to one of fully removing the offending clips. Repeat offenders run the risk of being banned completely, so streamers constantly need to be on their guard with the music and audio they're allowing to go live on stream. Don't worry though, we've got the tips and tools to help you avoid DMCA strikes on Twitch right here.
How to avoid a DMCA takedown on Twitch
After multiple massive, platform-wide DMCA headaches on Twitch in 2020 and 2021, it should be clear that you can't use copyrighted music in your content. The most common way this has happened in the past is by listening to Spotify or some other music service during your livestream. But there are other ways that may not be as obvious for problematic audio to creep into your channel.
Got the football game on your tv in the background? If your mic picks it up, that'll probably get flagged. Playing a trailer off YouTube that uses a pop song? A takedown notice could be headed your way. It's important to keep your stream as clean as possible when it comes to audio. Come to mention it, if you need help getting your audio set up perfectly, we've got a guide for that too!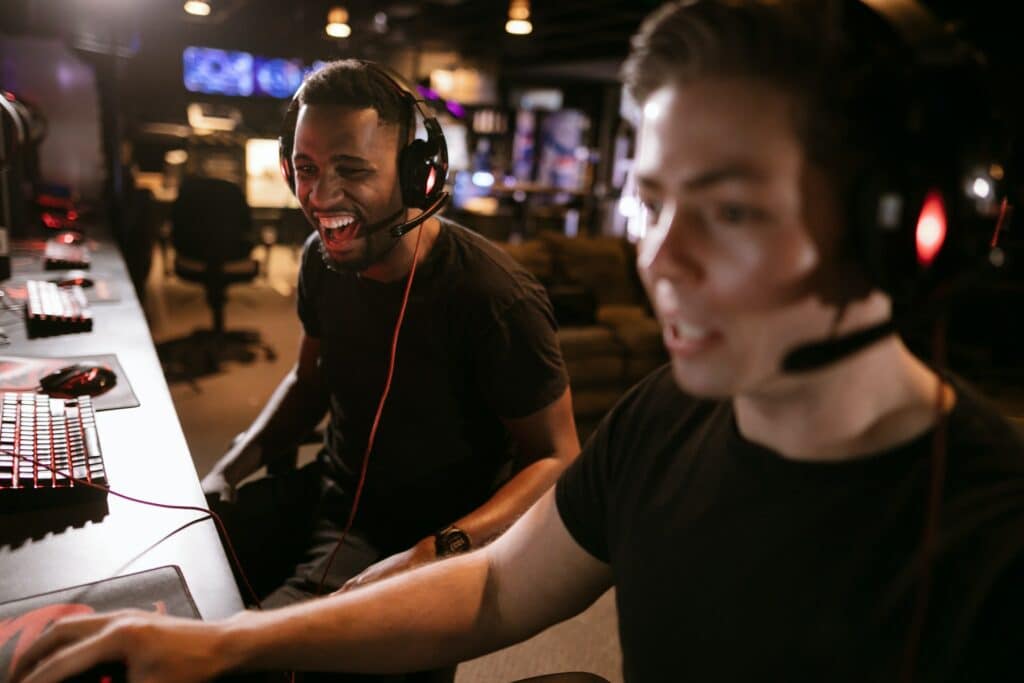 Will deleting clips and VODs protect your channel?
The DMCA rules on Twitch are in a constant state of flux. Early on, the platform would simply mute audio on VODs where it detected copyrighted music. There was no real way for live detection to happen. Technology and policies have both changed, however, and these days there is increasingly active live detection of copyright infringement. This is especially for TV and sports audio!
Twitch will remove or require the removal of any offending clips and VODs if flagged. It all adds up to potentially massive problems for streamers of all levels. Most importantly, the penalties for repeat offenders can still be very stringent, with permanent bans on the table. Really, the only thing to do is just be very diligent and make sure you're sticking to music you have the rights to play.
So what can you safely play?
The good news is, there are a number of options out there that can provide music that's safe for your channel to use. Gamecaster even has its own library of copyright-free music! Called Grooves, available for anyone to download and stream for free and use in their broadcasts. No registration or credit card is required, just click and go! There are more than 150 professionally produced tracks in a variety of genres that you can throw into your stream to set the mood without worrying about a DMCA claim ruining your day.
Music can be not only a great background to your content but sharing your favorite tracks with your community or other streamers can be a great way to connect further. Now that your channel is safe from the threat of DMCA strikes, learn how to secure the rest of your online life with our guide to protecting your privacy while streaming on Twitch.
Tyler Larson
Tyler is a video industry veteran and livestreaming consultant. In his spare time, he enjoys reading, coaching sports, and futilely trying to play through every game in his Steam library.
More from this Author