The Best Work From Home Products
Luis Vigil
August 03, 2022
3 mins read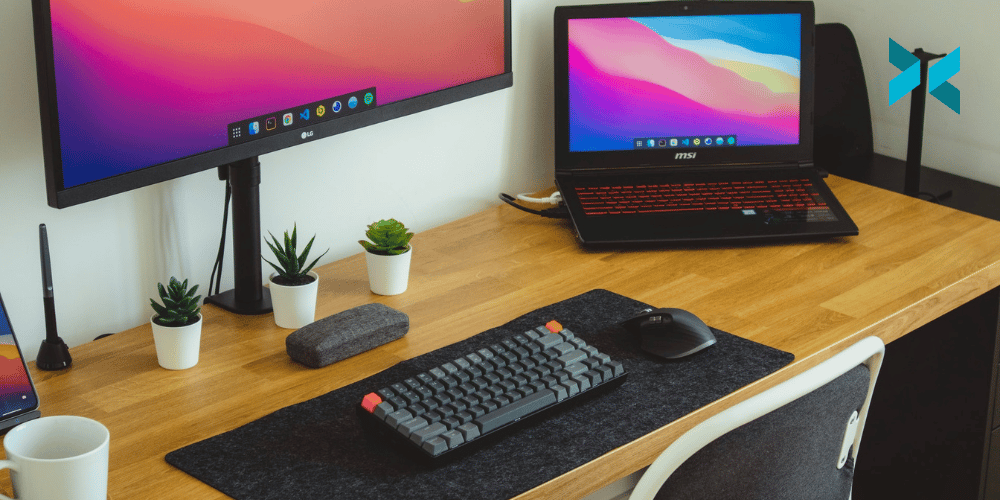 It's year 2, 3, 4, or who knows how long of working from home. For some of us, it's been even longer. We would say it's about time to toss aside the folding chair, upgrade the shakey table and toss out that mouse with the broken right click. Today, we're talking about the best work from home products with a view to improvements and upgrades!
The Best Work From Home Chairs
I've been working from home for a couple of years now, and the most important and best purchase I've made has been a proper ergonomic chair. A good chair, I feel, has good lumbar support for your back to help you sit with proper posture.
It also should have breathable material, so you don't get warm and uncomfortable or keep the warmth locked in if you get cold quickly. It definitely should have adjustable height and adjustable arms again for ergonomic support.
I chose the Herman Miller Aeron chair, but I acknowledge these are expensive. While there are a variety of cheaper chairs, I do think this is the one thing you should put money towards to buy something that either lasts or has a good warranty, as the Herman Miller chair has. So whichever route you go, make sure it lasts and if you have the chance, try to take a test sitting.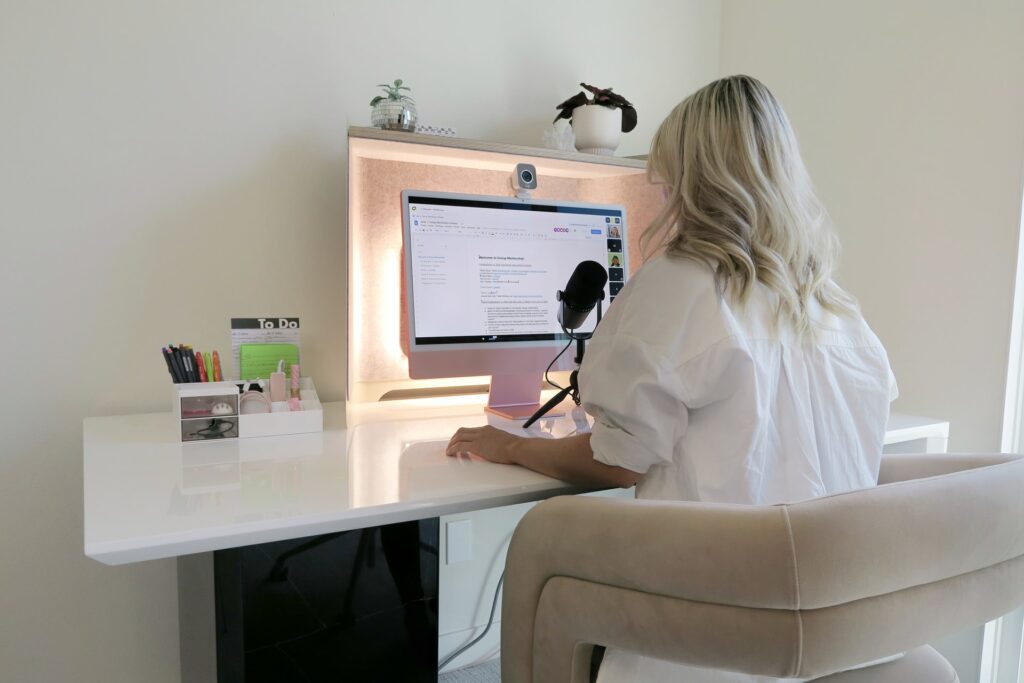 Computer Storage
A fast hard drive is essential if you work with multiple PCs, like a work PC and a personal PC at home. Unless you're playing it fast and loose with your time, nothing is worse than waiting for a slow hard drive to transfer files. This also helps if you need to leave the home office and take your files on the go.
Generally, you will want to go for NVME drives like the Samsung T7 or Sandisk Extreme Pro. These drives are fast enough to edit 4k footage off of. Now they aren't the cheapest, but if you wait long enough, you can usually get these drives on sale.
One last note is the Samsung T7 drives do have biometrics if your security is a concern, while the SanDisk drives can be hung on a keychain and are a bit more durable than the average hard drive.
The Best Work From Home Background Removal
I'd be remiss not to mention our technology for the work from home or work from anywhere crew. XSplit VCam allows you to remove, replace or blur your background. You can try it for free, and we've recently added some new features like auto-framing, the ability to take screenshots, and adding watermarks.
A Good Audio Setup
You're going to be on a lot of calls on your computer. You want to be able to properly hear your co-workers and talk to them. So I recommend getting a good pair of headphones, and no, I don't mean the 7.1 surround heavy gamer headphones. Getting a solid pair of comfortable headphones is a good investment.
Depending on your situation, you may want noise-canceling wireless headphones like the Sony XM series or Bose QC35 headphones. These are comfy and will block any background noise so you can focus on your call. If you're doing multimedia work or don't need noise canceling, you may opt for studio headphones like the Audio-Technica M50s or the Beyerdynamic DT770s. Now people need to hear you!
Microphones get expensive, so I recommend a solid dynamic USB microphone like a Shure MV7 or a Rode Podcaster. These will help reject background noise, save on the cost of needing an audio interface, and sound pretty lovely.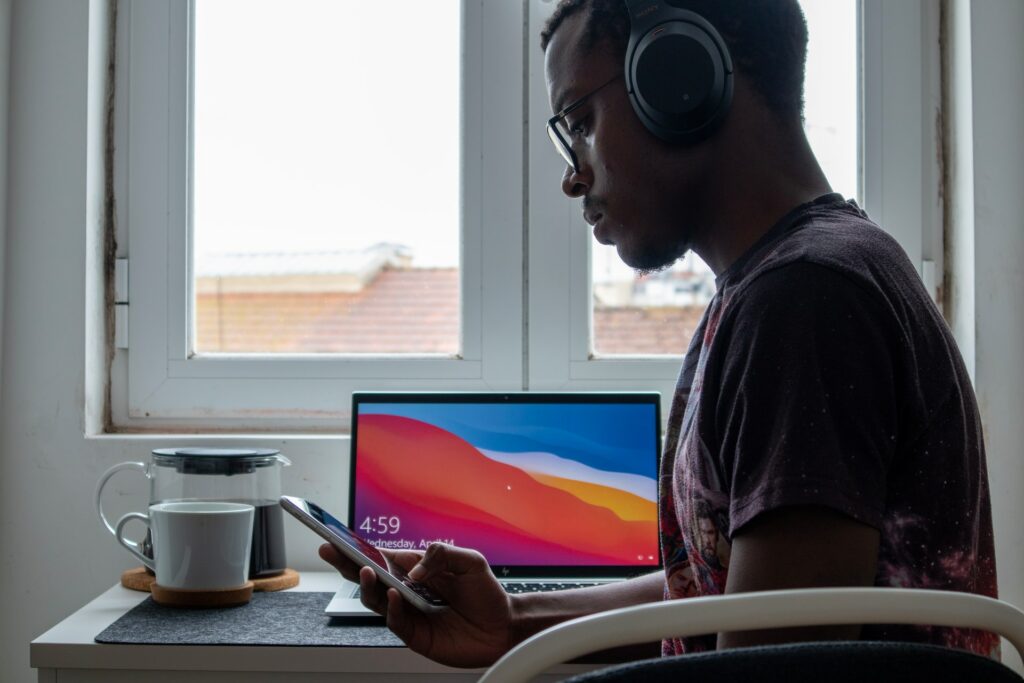 Lighting
This one may sound weird or obvious, but try to get some lighting if you're doing video calls.  If you're working with clients or freelancing, some lighting with your camera will make you look much better and more professional. It can be a room light, opening a window, or buying a lighting magnetic light like this Aputure MC. Whatever you can get your hands on to brighten yourself up.

So these are some of the work from home products we'd recommend getting an upgrade or a first-time purchase. Let us know in the comments what has been your best upgrade since working from home!
Luis Vigil
Louis Vigil has been working on live stream productions for a variety of gaming events for over 10 years! When not broadcasting an event somewhere in the world, Louis also produces educational content for people looking to get into broadcasting on his Offcast YouTube channel.
More from this Author