The Best Background Removal App Just Got Better – XSplit VCam 1.1
Melvin Dichoso
November 15, 2019
2 mins read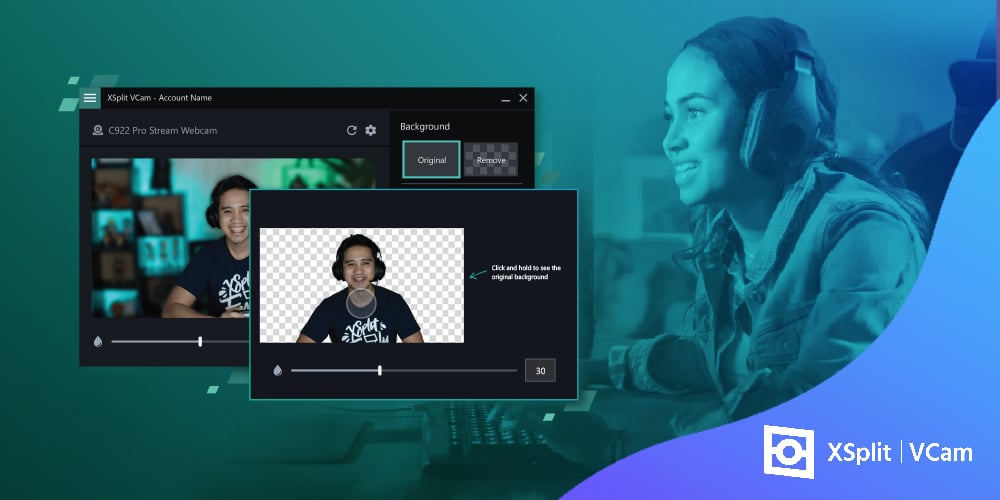 It's been a year since we first released XSplit VCam to the world in early access so it's fitting that we push out an XSplit VCam 1.1 update to celebrate!. While we have been incrementally providing updates to XSplit VCam to improve performance and nix out some bugs throughout the year, this 1.1 update is the biggest release so far as we've addressed some of the biggest things requested and also worked hard to make some quality of life improvements for better overall user experience.
A revamped user interface
We've been stepping up our UI/UX game for some time now as we know a good user experience equates to fewer clicks to get things done and provide an overall smoother experience. That's what we've exactly done here with the new horizontal layout that makes going through various options a breeze.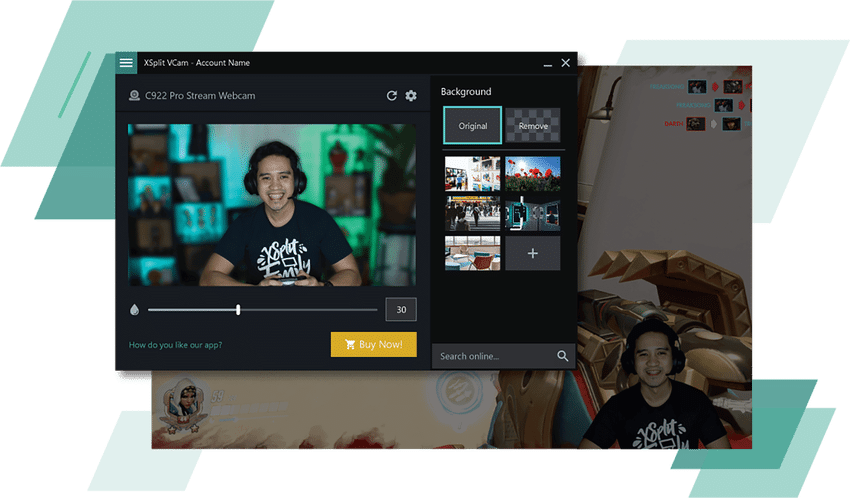 Even better user onboarding
The whole idea behind XSplit VCam was enabling users in the easiest possible way to remove or replace their background without the need for a green screen. There was a lot of thought and effort put into improving the actual AI that does the processing but what we learned is if we can help our users improve their overall setup, the result is just way way better. And that's what we did by including some handy quick tips that guide users to get better results.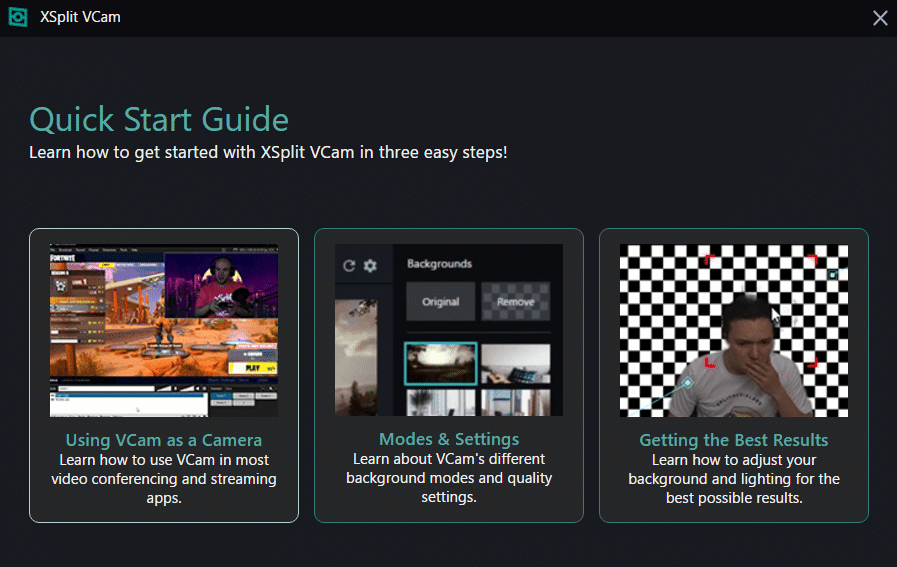 Enhancements in Background Images Library
A lot of people use XSplit VCam to specifically replace their background and we know it's an area that can make use of some tidying up. In the new VCam 1.1, we made it easier for people to select a background by showing an actual thumbnail of image backgrounds you've used previously as well as some of the search results. With this, everything is just in one place so you don't need to jump around various windows to do what you need to get done.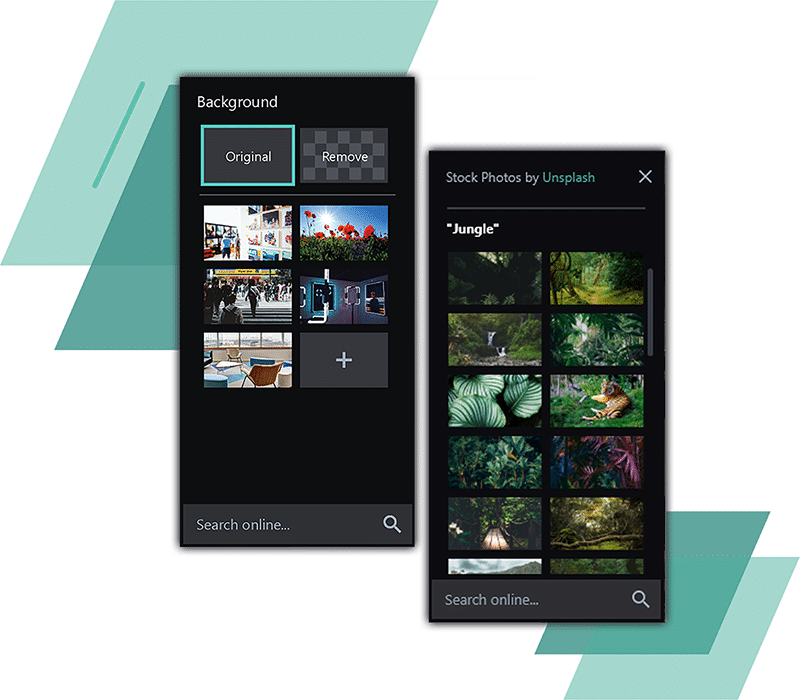 Future Updates
With this version, the VCam team will continue to focus on making VCam experience the best it can be. This includes improvements to the user interface but also to the underlying model and technology we use to mask you out from the background. As time goes on, we're constantly improving our machine learning model which gives you, the user, better results. There are tons of variables when it comes to how a user's webcam looks. From lighting to the cat sitting on the bed behind you. This means good results and perfection takes time but it's something we're striving for. On top of that, we're always trying to make sure the resources it takes for your PC to the masking is efficient as possible so you can continue to use your computer as if you weren't even running the app.
So make sure to update to XSplit VCam 1.1 either through the app or by downloading it on the VCam page. We'd love to hear your thoughts on this one so keep us posted! 
xoxo
Melvin Dichoso
A basketball junkie, blogger, headphone enthusiast, aspiring chef, and traveler wannabe. Does social media and various other stuff for XSplit.
More from this Author