Setting up for a Couch Multiplayer Gaming Party
Chad Ramos
October 03, 2019
4 mins read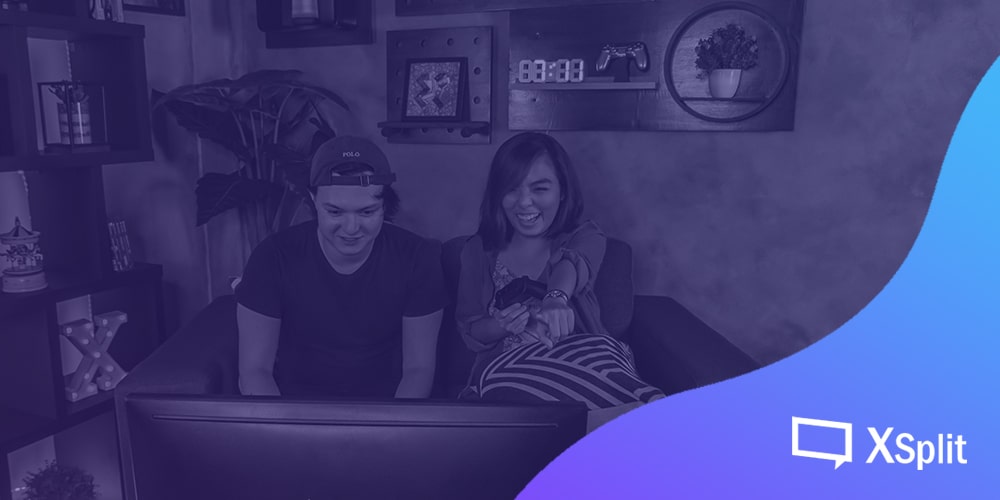 Playing cooperative or even competitive with friends is always fun when playing in one place, whether at your home or someone else's. May it be for hours of competitive mayhem in Super Smash Bros. Ultimate or finishing that tough level in Overcooked! 2. The fun aspect of playing in a single room with friends is far better than playing online from separate locations, just like in the good old days. But that shouldn't hold off gamers who would prefer having couch multiplayer sessions even if online multiplayer is now a thing. So with that in mind, we listed out some tips on setting up your couch gaming party for a whole night of non-stop gaming sessions.
Set up a schedule
Before preparing for the couch gaming party, you got to make sure that a date has been set. That means you need to schedule which day is available for everyone, and more importantly, where will the venue be. Make sure that all of the invited friends have agreed on a specific day, time and they will commit to it. Once that is done, you can also set up a reminder on your email calendar and add your friends as recipients, so in that way, they will be reminded for the game day. And if it goes well, maybe you can do a weekly or monthly schedule, just be sure to keep your friends updated and encourage them to bring other friends as well, as long as your place or whoever's going to host the session can accommodate a lot of people.
Set up your gaming area
Now that a date has been set, it's time to clean up your living room in preparation for game day. Be sure that there is ample space for your guests to relax, you can add a couple of bean bags and even pillows to keep them comfortable during game hours, also put up a place to keep their bags and other belongings in a secure place that they brought in. Have an area for your food and drinks to avoid getting your equipment get messed up with food stains and liquid spills.
You would also need to set up your network connection in case your gaming session would need multiple laptops to be connected either wired or wireless, and make sure to set up a guest Wi-Fi hotspot in case your friends need to use the internet. Don't forget to bring out extra game controllers and fight sticks just in case some didn't bring theirs.
Ready your snacks
Then, of course, having a gaming party would not be complete without the snacks. Be sure to head to the grocery store and stock up on your supplies or have your friends bring in their share. Make sure the snacks are in different varieties like chips, cookies or any other finger foods, as for drinks, ask your friends if they prefer alcoholic, soda or even both. Alternatively, you can have pizza deliveries as your midnight snack or dinner and have your friends share the payment, you can even do a potluck-style of food gathering where your friends can bring specific food and make your gaming session a feast.
Which games to play
Everything is almost complete, so it's time for the games. You can ask your friends in advance on what certain games they would like to play, you can even ask them to bring their games as well. Having a variety of competitive and cooperative games can give a good balance so everyone won't get tired of the same type of game. 
You can even set up a themed activity, like for example, a gaming session during the Halloween season. Maybe put up games that are themed on horror or zombies, or maybe more into fantasy-themed games and even encourage your friends to wear outfits or costumes of their favorite job classics. It's a wacky idea but it's definitely something worth considering.
Or as an icebreaker, bringing out a board game or card game that everyone can play to take a break from all those video gaming. Who knows, they might even discover a new game that they would actually get hooked into.
Setting up for streaming
This is entirely optional but it wouldn't be fun if you can't share your epic moments with your friends in your game nights. So maybe you might want to stream it and share it with your other friends, hook up a webcam and a microphone and make sure the camera is angled in the middle so everyone is visible with the microphone placed on a table with everyone surrounding it so their voices are audible. For best results, you can try XSplit Broadcaster for easier setup and have a professional-looking overlay for your live stream, or go with the XSplit Gamecaster that is more straightforward for live streaming games and can add an overlay for chats that lets you interact with the viewers and other widgets to enhance the presentation. And if it all goes well, you could do this as a regular thing and who knows, maybe you can become a popular content creator someday.
Just have fun
Make sure everyone gets a chance to play, whether they haven't tried the game or feel that they aren't good enough to compete with other people. The session doesn't need to be all about showing off their best moves or combos, it's more about having fun and strengthening your bonds, just like in those anime series, well with less of the cheesy parts.
You can add some twists to your gaming sessions to make things fun or to encourage everyone to try out new games. Things like adding a new set of rules or conditions to make the games more challenging or even hilariously fun, but of course you have to make sure everyone agrees with the idea of setting new conditions to the games, as you can still enjoy. 
And there you have it, we hope that this little guide can help make your gaming session with your friends more enjoyable, and make more of this multiplayer gaming party your monthly or even weekly gathering. Plus, you can invite more friends to join the party, as we all usually say; the more, the merrier.
Chad Ramos
Chad has been an avid gamer since childhood, and up to now, his passion for gaming remains the same. He continues to work with several game publishers and esports organizations while still getting involved with the local gaming communities. Chad is also the founder of the gaming and geek website The Reimaru Files.
More from this Author