SEAM 2014 Interview With Razer Xian
SEAM 2014 is coming this weekend and XSplit is sponsoring it! For this event we thought our readers might like to get to know one of the competitors at the event. Therefore this interview is with Evolution 2013 and SEAM 2012 Super Street Fighter IV: Arcade Edition 2012 Champion Ho Kun Xian aka Razer Xian!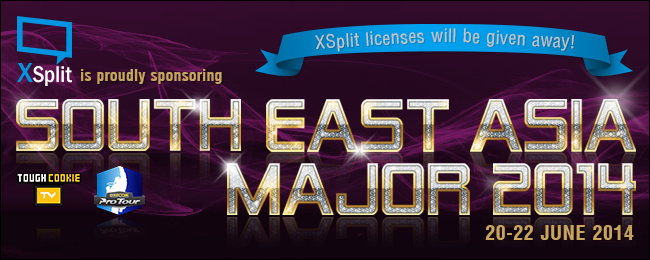 To readers who might be unfamiliar with who you are and how you got started with fighting games, could you tell us a little about yourself?
Xian: I'm Xian, I'm a fighting game player sponsored by Razer. How did I get started? I've been playing fighting games since I was young and I saw there was a lot of international competition after watching YouTube videos. I wanted to try to compete with the rest of the world.
Can you tell us about your thought process for choosing which fighting games to compete in?
Xian: I try to compete in the games that are the most popular or get the most attention. I believe as a pro-gramer it's more important to play the game that is popular rather than the game I like.
You are one of the few professional fighting game players in Southeast Asia that streams. Can you tell us about what you stream?
Xian: My stream is mainly Razer Xian's Academy. What I want to do is basically level up everyone's fighting game knowledge. This will allow them to understand more in depth fighting game tactics and this will create more interest for them to keep playing fighting games. But I don't show anyone how to beat me (laughs), but basically general knowledge.
Why do you think it is important for a professional player to stream?
Xian: I think streaming creates more awareness about a pro-gamer. If a pro-gamer isn't able to to travel to tournaments and doesn't stream, then people will think you are washed up or not that good anymore. They will think you no longer play the game or practice anymore.
Can you tell us about how you use XSplit on your streams? Is there any features that make it easier for you to stream?
Xian: I do use XSplit to stream, but actually Kevin (co-worker) helps me set up most of the stream so I can focus on playing.
How would you say the FGC compares to other gaming communities e.g. LoL, SCII & Minecraft?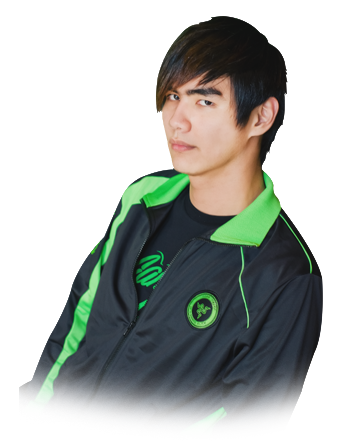 Xian: The fighting game population is smaller, because the learning curve to fighting games is high. There is the execution barrier and the need for a joystick to play fighting games. For League of Legends and DOTA2, even though I don't play, I can see that it's really convenient to play on a PC and since it is free to play it allows more people to play. Everybody has a computer in this generation.
Any advice you would want to give to viewers who might be new to fighting games and want to follow in your footsteps?
Xian: I think if they want to start playing, the best way is to copy what the top players do. I believe it is a lot easier now to pick up fighting games than in the past because you can just watch tutorials on YouTube. I do Razer Xian's Academy to teach people and there's a a lot of other videos out there as well.
Moving on to SEAM 2014, you are the champion from 2012 and runner up from 2013, how do you expect to do in 2014?
Xian: Since we are getting a delayed release (note: Ultra Street Fighter IV was released in Japanese arcades before worldwide console release), we are slower than the Japanese, so if the Japanese comes to SEAM 2014 I believe we will have a difficult time against them. I still feel that the game has not changed drastically because it's still Street Fighter so it pretty much depends on how the bracket is.
Which players should viewers watch out for at SEAM 2014 besides yourself?
Xian: You mean the locals or the guys that are coming internationally? Locally I think, it would be Gackt or Leslie. Gackt has always been my training partner and we are always very even when we play. It could be Leslie, because Leslie has been getting more solid recently and the changes for Ultra are good for him. I believe if Tokido, Kazunoko, Bonchan, or any Japanese top player are coming, they would be a very big threat this year.
What do you feel sets SEAM apart from other international events?
Xian: I think it is unique because you get to see a lot of different players coming down that you don't get to see very often. Japan doesn't have many tournaments that you can go to and you can see more top players from around the Asia region like Korea, Thailand, Malaysia, and Philippines. You don't get to see these players often, along with different Japanese players than the usual Tokido, Daigo, or Mago.
This is one of the first Ultra Street Fighter IV majors, how do you expect it will affect the tournament?
Xian: It's still a new game, so I do not expect to do really well. Usually at the start of a new game, I'm not that good as I'm more of a knowledge player.
Looking onwards to through the rest of 2014, what else can we expect from you?
Xian: I'm definitely looking forward to at least placing top 8 in an Evo game. Even though I think it will be pretty hard, but my goal is getting top 8 in Evo. I definitely want a slot in the Capcom Cup. I want to thank Razer and everybody that supports me. Thank you!
You can follow Razer Xian on twitter @XianMSG. Make sure to follow our social media for chances to win XSplit licenses starting June 17th, 2014. For more info about SEAM 2014 check out the final trailer before the event!