Remote Work And COVID-19: How Mobile Apps Can Help
Jennifer Houghton
May 01, 2020
4 mins read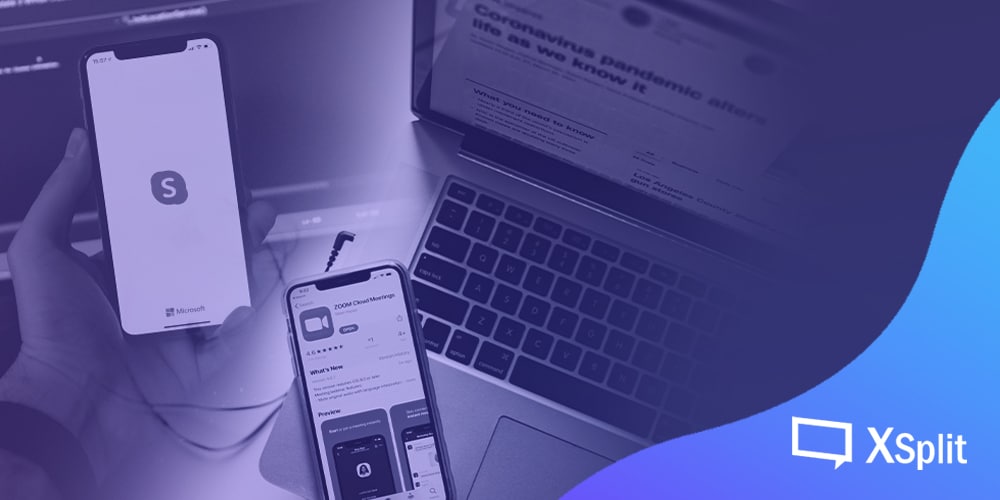 Much of the world's economy has been disrupted by the sudden outbreak of COVID-19. Following the World Health Organization's declaration that the virus is a global health emergency, world governments introduced lockdown and social distancing measures that have changed the way people work. In the United States, tens of millions of people are already out of work, while others are changing the way they work and study by staying at home. 
Major organizations, universities, and even news organizations have completely transformed how they work and have proven that it's possible to use mobile apps to collaborate with team members and keep projects moving. Even CNN, one of the largest news networks in the United States, is working from home! Network chief Jeff Zucker even recently announced that most staff won't return to their New York officers until September.
Even in these difficult times, it's possible to keep your business on track, communicate with your customers, collaborate with your team, and stay productive while working from home.
Videoconferencing Means You Don't Need to Travel
Ever since lockdown measures were put in place in early spring, video conferencing apps have broken download records. In just one week in March, various video conferencing apps saw a record 62 million downloads, and that trend has continued. 
Google Meet, Skype, Zoom, and Houseparty are some of the most popular apps being used, and while some are squarely focused around helping friends reconnect, most are designed to make professional collaboration easy. Zoom has proven one of the most popular, allowing people to join a web conference in a browser or an app by clicking a link. Others, like Teams and Skype, require a specific app download and a free, registered account. 
Universities are delivering classes via Zoom, and professionals are connecting with clients and colleagues all over the world. With apps that are designed to reduce background noise, neat features that allow you to blur or even replace your background, meeting and discussing projects face-to-face from your home have never been this easy.
Secure Remote Desktop Solutions
While many companies already provide employees with work laptops that can be used at home, some business operations may rely on a secure intranet that protects company data. This is a major obstacle for companies that depend on members of their teams turning up to work and managing sensitive data on encrypted platforms. 
Thankfully, there are apps that solve this problem too. Former smartphone giant BlackBerry announced in March that they were making their BlackBerry Desktop software free for 60 days. The software allows users to connect to secure intranets and office computers using personal computers at home. It maintains encryptions, keeps data safe, and helps you work from home.
Team Management Apps
There's a reason why working in an office is so good for productivity. It does more than an email or a phone call could ever do. By physically interacting with members of your team, discussing problems in real-time, and quickly solving problems, you ensure your business delivers the products and services your customers expect. It all boils down to time management, and while video conferencing helps with the human communication element, further apps are needed to ensure everyone in your business knows what to do at any point in time.
That's where team management apps come in. There are lots of solutions out there, like the much-promoted Monday system, or the slightly more experienced Trello. Both of these apps, and the wealth of alternatives out there available on Mac, PC, iOS, and Android, allow people to communicate through live chat and oversee projects without leaving the browser.
Users can share files and calendars, complete digital to-do lists, and show other members of the team precisely what is happening at any given time. These apps aren't just useful when working from home, either – they're a useful tool for any office environment and they're quickly proving that technology makes work more efficient wherever you are.
Customer Communication
Team management is important, but even when customers are at home they expect to hear from you. Whether you provide a service that requires minimal physical interaction with customers already, or if you're a traditional store that has shifted to home deliveries, you must stay connected with your customers.
Various online tools allow you to do this, including social media management apps that make scheduling posts simple. Video apps like YouTube allow you to connect with your audience via live streams and recorded videos, updating them on exciting news and offers, or giving them a chance to interact with your brand in a way they've never done before. 
SMS tools offer an exciting opportunity to connect directly with customers, too. Text Magic is an SMS management tool that allows you to send messages directly to your customers' pockets. Whether it's an automated message about a great offer you think your customer is interested in or an update on an order, it's one of the quickest and easiest ways of keeping in touch – and you can manage them easily online. 
Will Working Ever Be the Same Again?
The biggest hurdles that have stopped companies from allowing employees to work from home are being solved right before our eyes. Within a matter of weeks, most of the world has adjusted to a completely new lifestyle that involves staying at home and limiting travel to the bare necessities. 
This was unimaginable in a pre-COVID19 world, but businesses have shifted with great speed to keep operations running as smoothly as possible and much of that is down to the resourcefulness of app developers. The innovations are going to continue, too, as businesses embrace this brave new world of working from home. Telegram, a popular encrypted messaging app for Android and iOS, is already looking to add secure group video call features by the end of this year, catering for more than 400 million monthly active users.
This is a sign of things to come. It's the new normal, but not something we should be scared of. Sure, we can't go back to business as usual for some time, but in the meantime, we are changing the way we work for the better. Our teams are becoming more communicative despite being further apart, we're learning to use technology to our advantage, and we're streamlining our processes to ensure tasks are completed on time, every time.
We're entering a brave new world of online cooperation and communication!

Jennifer Houghton
Jennifer Houghton is writing about the latest marketing trends including SMS marketing trends and shares useful tips for practical mobile marketing and building customer relationships.
More from this Author