XSplit Attending Paris Games Week 2015
Melvin Dichoso
February 29, 2016
1 min read
As we enter the final quarter of the year, we are not done yet attending and having presence at events, and for this month we will be flying to France to co-exhibit with MSI at Paris Games Week beginning October 28 2015.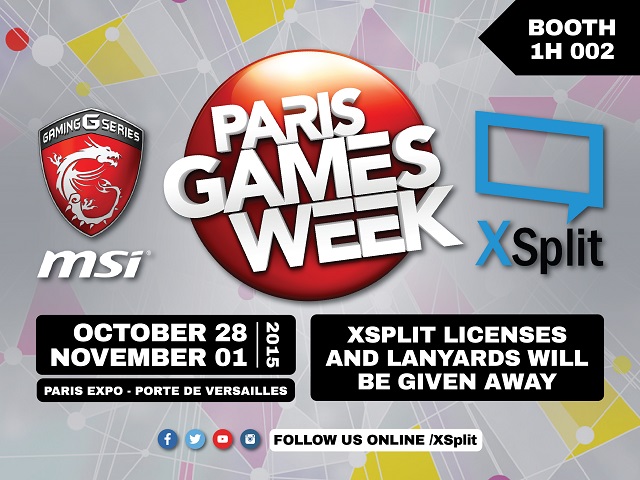 Our very own PR & Marketing boss @johnhmarshall will be attending the  trade fair to help MSI at their booth while demoing XSplit Gamecaster to the general public. As most of you know by now, XSplit Gamecaster is bundled in some MSI products which is why it just makes sense for us to showcase its features.
Aside from demonstration of the application and its features, please also expect a lot of activities in the event with some exciting prizes to be given away. We will occasionally send out updates through our Twitter and Facebook for those who will not be in the event but are interested in getting updates from us.
See you there!
Melvin Dichoso
A basketball junkie, blogger, headphone enthusiast, aspiring chef, and traveler wannabe. Does social media and various other stuff for XSplit.
More from this Author