Other Forms of Content you can Live Stream
Chad Ramos
October 11, 2019
4 mins read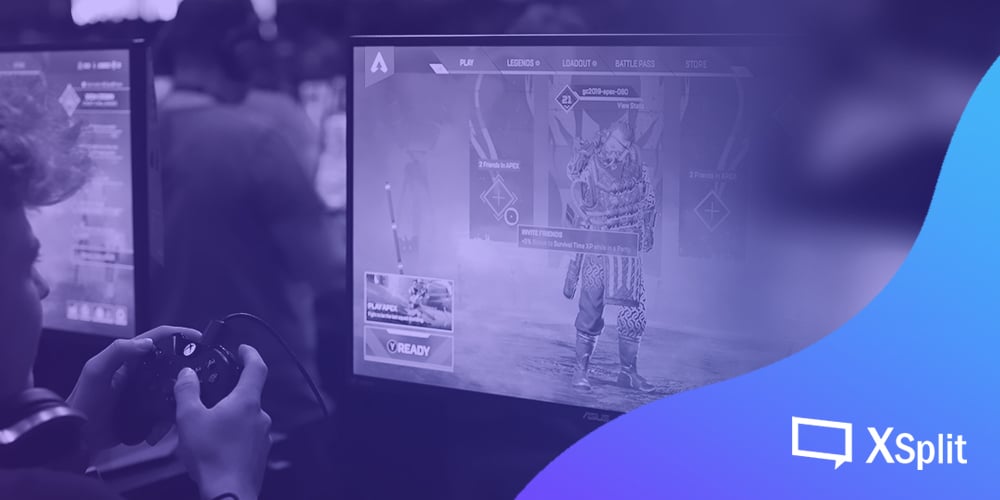 Many content creators, especially streamers would play video games with the expressed purpose of live streaming it to their favorite streaming platforms, because let's admit it, playing games while people are watching can be fun. Viewers can follow you on your journey as you fight against zombies or completing a visual novel story, or they can laugh with you at your crazy antics in multiplayer games. But we all know video games aren't the only thing anyone should just focus on, there are a ton of other geeky things that can be live-streamed, so if you are still in the fence on trying out different things outside of video games, then we have a couple of things that you can really live stream if you want to do something creative.
Doing a Talk Show or Podcast
It may sound cheesy to do your own talk show on a live stream, but if you are the type that loves to talk about a lot of topics, then this will work for you. Just sit down in front of your camera, place some good decorations as your background to make it more presentable or just use XSplit VCam to simulate a green screen chroma effect. You can also use XSplit Broadcaster to help you in creating professional overlays as well as the stream annotations that you can even use to write down lists or illustrations to aid in your topic discussion. You then think of a topic that you can to talk about, it can be about a new game that got you hooked for weeks or maybe that last movie that you watched that left you with a bad taste. Your audience can even engage with your discussion in which they can ask questions that you can respond to. You can even tag someone as your guest to share their inputs as well, or even have a healthy debate which can give more insights on the topic that you tackling on. The only thing to keep in mind here is to always keep your discussions civil. No need to go all rage for any disagreements.
Tabletop Gaming session
Tabletop is a game but this time it's more on the non-electronic side. You can do live streaming with tabletop games such as board games, card games, and even classic pen and paper roleplaying games. So if you are a fan of Dungeons & Dragons or Magic: The Gathering and you want to show off your best campaigns or matches with your other buddies, you can do videos out of these. Though keep in mind that this may require a more complicated setup depending on what game you will be streaming. It may require you multiple cameras and microphones placed on the area or some unique overlays that will show multiple screens on your plays. But if you managed to pull this off, it will be one heck of an experience and you could encourage other tabletop geeks to do it as well.
Toy/Figure Unboxing
Any geek has at least one or two figures on display at their room, but if you are someone who is into figure collecting,  you could do a series of content out of it. Unboxing videos are trending content nowadays, but doing it in the form of a live stream makes it even more fun as you can engage with your audience. You can do a video from the new action figure that you received from your preorder or that hard to find a toy that has eluded you for years. You can even showcase its nifty features and accessories, or compare it with the other figures that you have in your collection. The sky is the limit here.
Model Kit Building
You could say that this has similarities with toy unboxing, but what makes this different is that you have to assemble the whole thing, and it's a fun reason to stream it. The setup can be the same with a typical unboxing content except for it being longer as you have to assemble your kit. Just ready your tool kits, grab a can of soda, and start with the building. It can be of any model kits as long as those are your field of interests, mechas, sports cars, World War II vehicles and even plastic brick toys. There's no limitation on what you want to build here. If it's a large scale starship that has hundreds of pieces to put together, you can use an episodic format that encourages your viewers to watch your progression up until you finally finish it. And if you're not satisfied with just straight building your kit, you can go the extra mile by doing panel lining or even painting it, you can even use the live stream as a tutorial on building and painting model kits.
Event Coverage
There will be events and conventions that are catered towards geeks, and it is a good opportunity to do some coverage from it. While some content creators make video content that is pre-recorded, doing a live stream video is still possible. All you have to do is have a really good smartphone that shoots great quality videos, and a lavalier microphone that you can use for commentaries. You can roam around the convention area like you are having a tour to give an idea on what's inside the event, or do interviews of guests or exhibitors if the organizers permit it. And in some cases, you don't need to limit yourself in just conventions, you can do it in community events and share the fun of the community with your audience. And don't forget, be sure to abide by the rules of the events that you are attending, and if some certain areas or segments prohibit any form of video recording, please do follow those rules.
And there you have it, these are some of the geeky things that you can do in your live stream outside of video games. But these are just a tip of the iceberg as there are still many ways to do other forms of live streaming that many haven't tried tapping in too, so time to make use of your creative juices and start doing some more awesome contents. 
Happy streaming!
Chad Ramos
Chad has been an avid gamer since childhood, and up to now, his passion for gaming remains the same. He continues to work with several game publishers and esports organizations while still getting involved with the local gaming communities. Chad is also the founder of the gaming and geek website The Reimaru Files.
More from this Author