Online Team Building Tournaments: How and Why You Should Run One!
Luis Vigil
April 22, 2021
4 mins read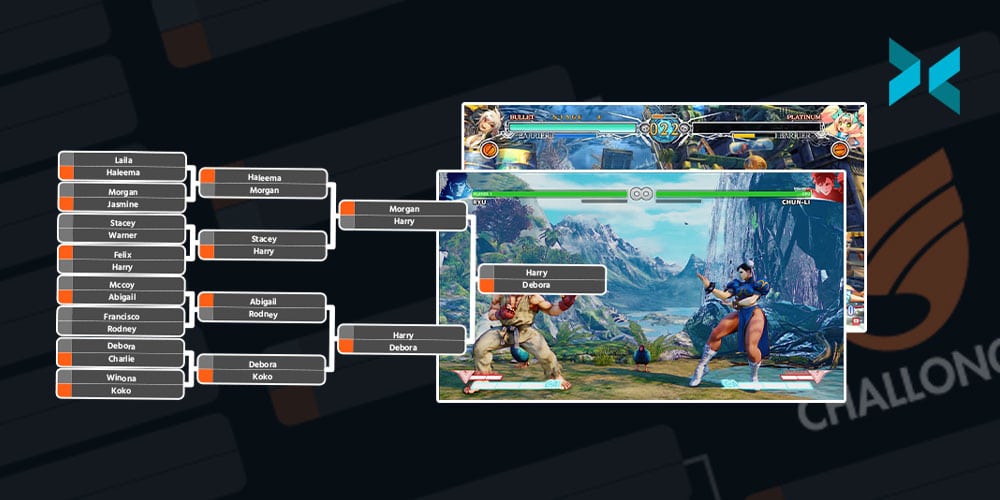 Team building is more important than ever with many working from home or in isolation. If you've ever been thinking about something else to do besides a Zoom happy hour we're going to discuss how to put together an online tournament for team building. First things first, let's discuss some tournament basics. There are basically four types of tournaments; Swiss, Round Robin, Free for All, and Elimination so let's take a look at each!
Types of Tournaments
Swiss is generally reserved for tournaments like Chess or card games where opponents of similar skills are matched up against each other each round. This is great if you're planning to do an office league or playing, for example, poker, you can control how long the tournament will take by setting the number of rounds, however, you may not get a clear winner unless you have a certain amount of rounds. Also, this system isn't ideal if you don't have many entrants in your tournament.
Round Robin has every player entered play against each other. This is a great format if you think you'll have a handful of players. If you think you'll have more than eight entrants, one of the other formats would work best as the number of rounds and length of the tournament can add up quite quickly.
Free for All is a format that can vary, but basically, it is focused on the number of points earned per round and is great for battle-royale style games like Apex Legends or Fortnite.
Finally, there's elimination-style, which is the tournament format most are likely familiar with. This is a bracket-style tournament with a single elimination, which means one loss and you're out. You could however do a double-elimination style which has an upper and a lower bracket. Once you've decided which kind of tournament you want to host, it's time to use some tournament management software for your online team-building event.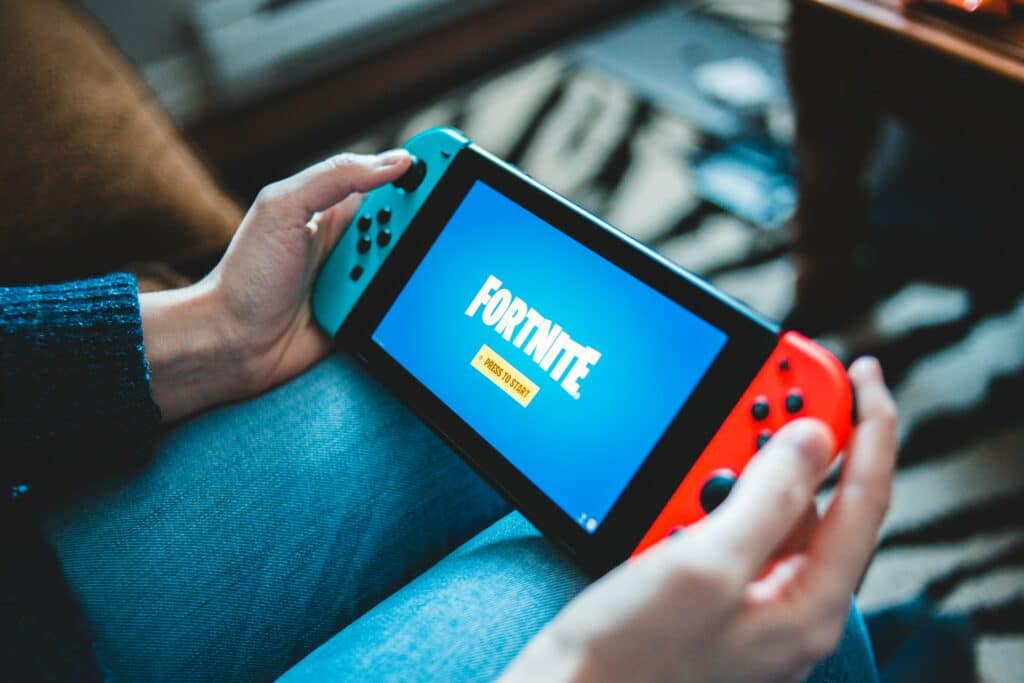 Tournament Management Software
For this article we're going to be looking at Challonge and Discord, both are free and give you a bunch of tools to work with. For Challonge you just need to fill out a few fields like the tournament format, the game being played, and the date/time. Make sure you put in detailed rules and instructions on how to report scores to prevent issues popping up down the line. This is especially important if people are new to tournaments and will save you a lot of time later on if there is some sort of dispute. Seriously, setting your rules is an important step to keep everything fair and most importantly, fun!
With Challonge you can opt to create a signup page people can use to fill in their details, or enter in the participants manually later yourself. One important thing when creating a tournament signup page is to create a form to collect important registration information like in-game name, Discord number, and the participants' email address.
Next, we recommend setting up a Discord server to facilitate setting up matches easily and for the people taking part to report their results. You'll only need a general text chat for this and you can set up roles if you will have people helping you run the tournament. You can also set up voice channels for your contestants if they're playing a team-based game and will need to communicate. This is also useful as you will be able to quickly dip into a team's voice channel if you need to tell them something important during the online team-building tournament. Once you've configured everything simply create an invite to the server and send it out to the participants and they'll be able to download the Discord client and get going!
Running the Online Team Building Tournament
Running the tournament itself is pretty straightforward! On tournament day make sure your participants have checked in, they can do this just by dropping a message in Discord. This is useful as both you and they will know they're ready to go! Next, you need to generate the bracket, which can be easily created on Challonge like we discussed earlier and will easily map out each round until the final. Once you've done that it will generate a link that you can drop in the Discord general chat for everyone to see who they are up against! You participants can post screenshots of their match results inside Discord and you just need to sit back and process the results to advance the bracket.
Live Streaming
Playing with co-worders is fun and all, but it's even better if everyone can watch along and root for their fellow co-workers! Live streaming a tournament is easy depending on the game. If you're playing any games that have a lobby or spectator mode then all you need to do is host the match, use XSplit Broadcaster and stream the gameplay from your online team building event. You can even use a text source and color matte sources to add some players' names and scores.
If you have some co-workers willing to do some commentary, you can create a voice channel in Discord and let them spectate and commentate over the gameplay by using XSplit Broadcasters virtual camera as a video source in Discord. This is easily done by just setting your camera source in Discord to be XSplit Broadcaster when you're setting up a video call to them.
Picking the Game
One subject we've danced around is what game you should pick for your tournament. Well, first you need to know what your co-workers like to play, although to be honest it can sometimes be hard to find fellow gamers in your company! If your co-workers don't play too many games it's good to pick team games or easier games to grasp quickly and get playing like Overwatch or Street Fighter. If you don't think your co-workers have a gaming PC or console then it's good to go for free to play games or mobile games like chess or PUBG. If you're planning to stream the matches it's best to pick a game that has a spectator mode built-in like DOTA 2 or Mobile Legends.
That's about all you need to know to get started with hosting a tournament within your organization or friendship group! I do have one bonus tip, though! Be sure to structure your tournament in a way so you can finish the whole thing in about three to four hours. You can do this by limiting entrants or picking a format with a set number of rounds like Swiss. The main thing, however, is to have fun and you'll not only make a fun time for the people in the online team-building tournament but you'll put on a fun show for everyone watching on the live stream!
Luis Vigil
Louis Vigil has been working on live stream productions for a variety of gaming events for over 10 years! When not broadcasting an event somewhere in the world, Louis also produces educational content for people looking to get into broadcasting on his Offcast YouTube channel.
More from this Author